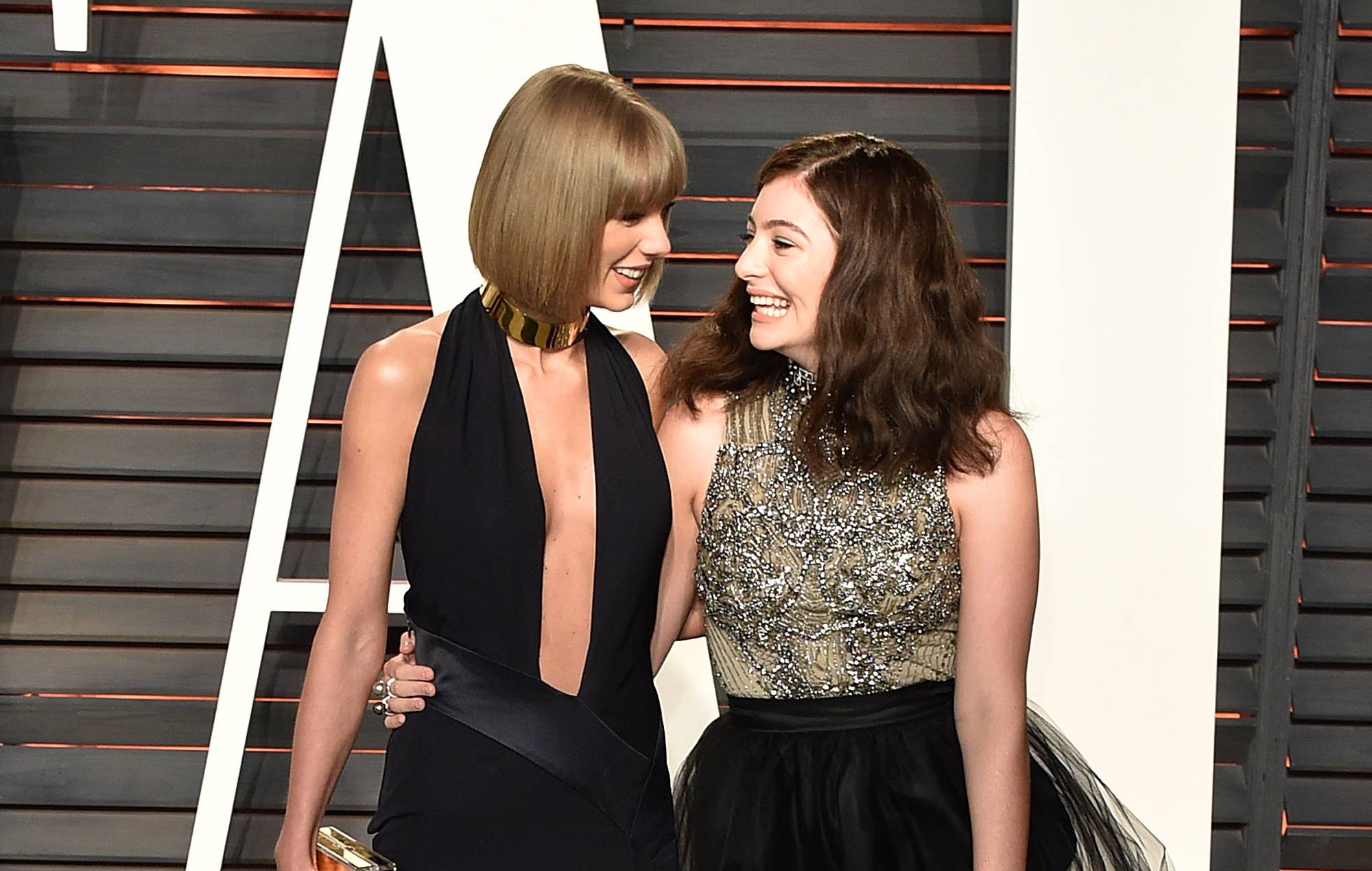 Lorde has shared a message Taylor Swift sent her around the time that her album 'Melodrama' came out.
The Kiwi popstar's second album was released six years ago this week and she commemorated the anniversary with a slideshow on social media of behind-the-scenes photos from the album's rollout.
One of the photos in the slideshow was a screenshot of a text from Swift. Although the beginning of the message is cut off, the rest can be shown reading: "You will always be imagined in my mind in a rowboat with Annie Lennox floating down a river of cool cerebral ethereal dreams but don't-fuck-with-me vibes all around you."
She continued: "And I don't think first week record sales singularly define a legacy."
"I love you so much for this," Lorde replied.
The screenshots were captioned: "Taylor was very kind and not wrong."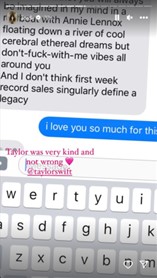 Elsewhere in the slideshow, Lorde recounted anecdotes from her experience of making the album when she was in her late teens. "In this time I mostly lived in the Park Hyatt in New York," she wrote. "I was 18/19 and had truly no idea that it was an extremely expensive hotel and thus spent most of my advance on hotel bills."
She also shared a photo of herself in an empty bathtub in front of a laptop. "Lots of dramatic lyric writing sessions such as this. I was so anxious all the time, my heart was like a little baby bird's."
At the end of the slideshow, she shared a photo of herself in the studio behind a microphone. "Lots of love and see you… soon," she said.
Lorde previously teased the follow-up to 2021's 'Solar Power' at the end of March. In an email sent to fans, she wrote (via the Line Of Best Fit): "So. Where to now? [REDACTED] I guess I'm not telling, not for a while. I'll send you an update from time to time though, now that the laptop's back online."
Last June, she told the crowd at her show in London that she was "getting nearer" to writing nothing but "bangers" again having moved away from the pop sounds of 2017's 'Melodrama' on her latest LP.
Lorde then revealed months later that she'd "kept working pretty much since tour ended, spending long days in a dark room".
The post Lorde shares Taylor Swift text to celebrate 'Melodrama' anniversary appeared first on NME.