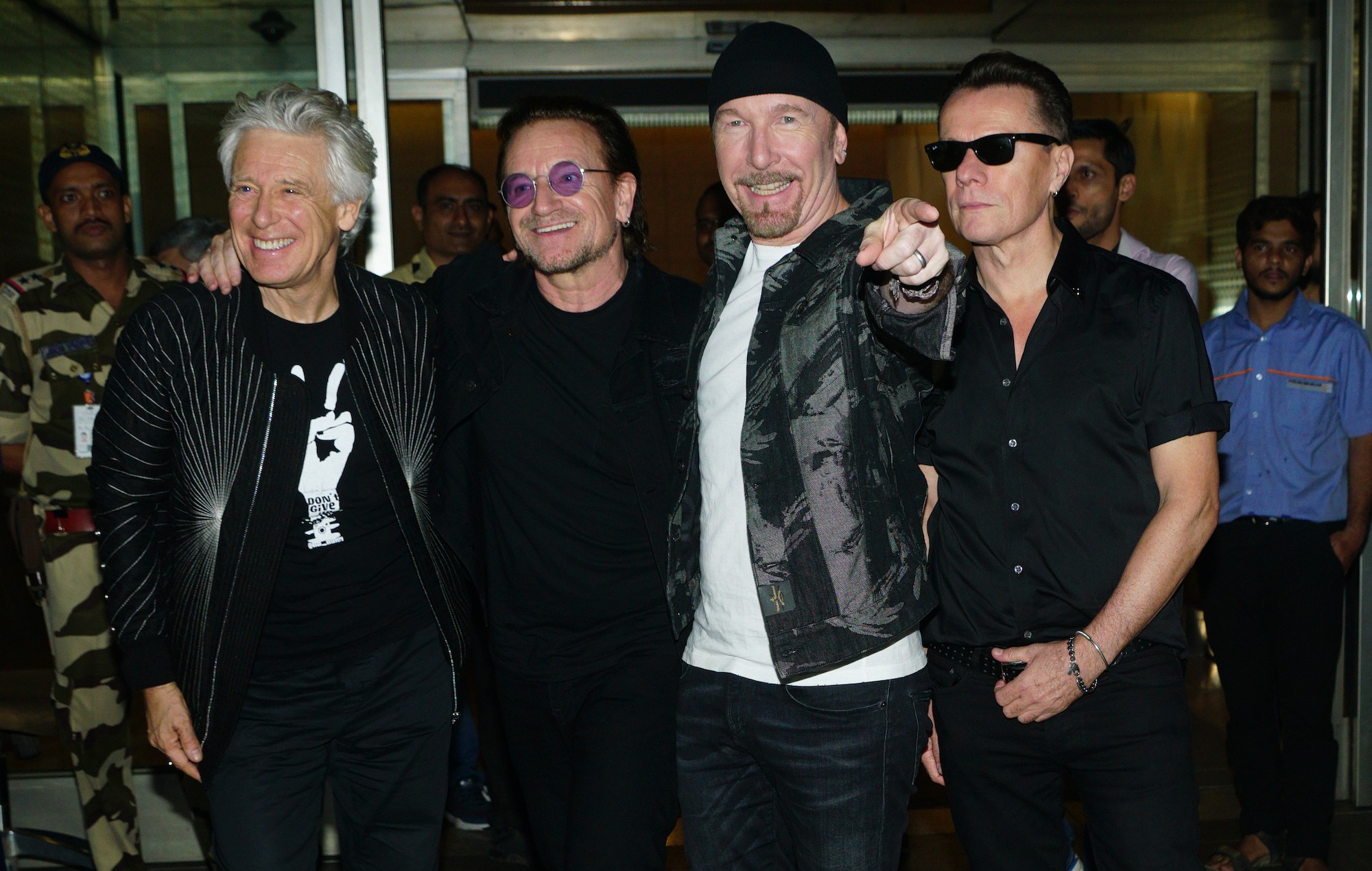 U2 have shared a new version of their 2000 hit single 'Beautiful Day', taken from their forthcoming album 'Songs Of Surrender'.
The record, which will be released on March 17, will see the Irish band re-record 40 songs from across their back catalogue, reworking and reimagining them in the process.
The new version of 'Beautiful Day' finds U2 delivering rearranged takes on its instantly recognisable melodies and instrumental layers, while Bono's vocal performance finds new dynamics and emotion. Listen to the track in full below, alongside the original version.
[embed]https://youtube.com/watch?v=1LGRXZtXNP0&feature=oembed[/embed]
At the time 'Songs Of Surrender' was announced, The Edge explained that much of the band's work "was written and recorded when we were a bunch of very young men" and that the songs had changed over the years to "mean something quite different to us now".
[embed]https://youtube.com/watch?v=co6WMzDOh1o&feature=oembed[/embed]
"Some have grown with us," he wrote. "Some we have outgrown, but we have not lost sight of what propelled us to write those songs in the first place. The essence of those songs is still in us. But how to reconnect with that essence when we have moved on and grown so much?"
Last weekend (February 26), Bono and The Edge joined Ukrainian band Antytila on stage at London's Electric Brixton for a surprise performance. Together, the artists performed 'Mothers Of The Disappeared' at the gig, which raised money for the Ukrainian Armed Forces and humanitarian aid.
"These musicians – Taras, Dmytros, Sherhi, Dmytros, Mykhailo… The people of Ukraine, don't want to be at war," U2 wrote on social media after the show. "They want peace, but not without freedom."
Footage shared of the performance on social media showed Bono telling the audience: "This is obvious, but these musicians do not want to go to war, these people do not want to go to war, but I wouldn't fuck with them. Never pick a fight with someone who's ready to lose everything. I would not mess with the Ukrainians ever."
Meanwhile, U2 are set to hold a residency in Las Vegas at the city's new MSG Sphere in autumn. The exact dates are to be confirmed, but the show will centre around songs from the band's 1991 album, 'Achtung Baby'.
The post Listen to U2's new take on 'Beautiful Day' appeared first on NME.