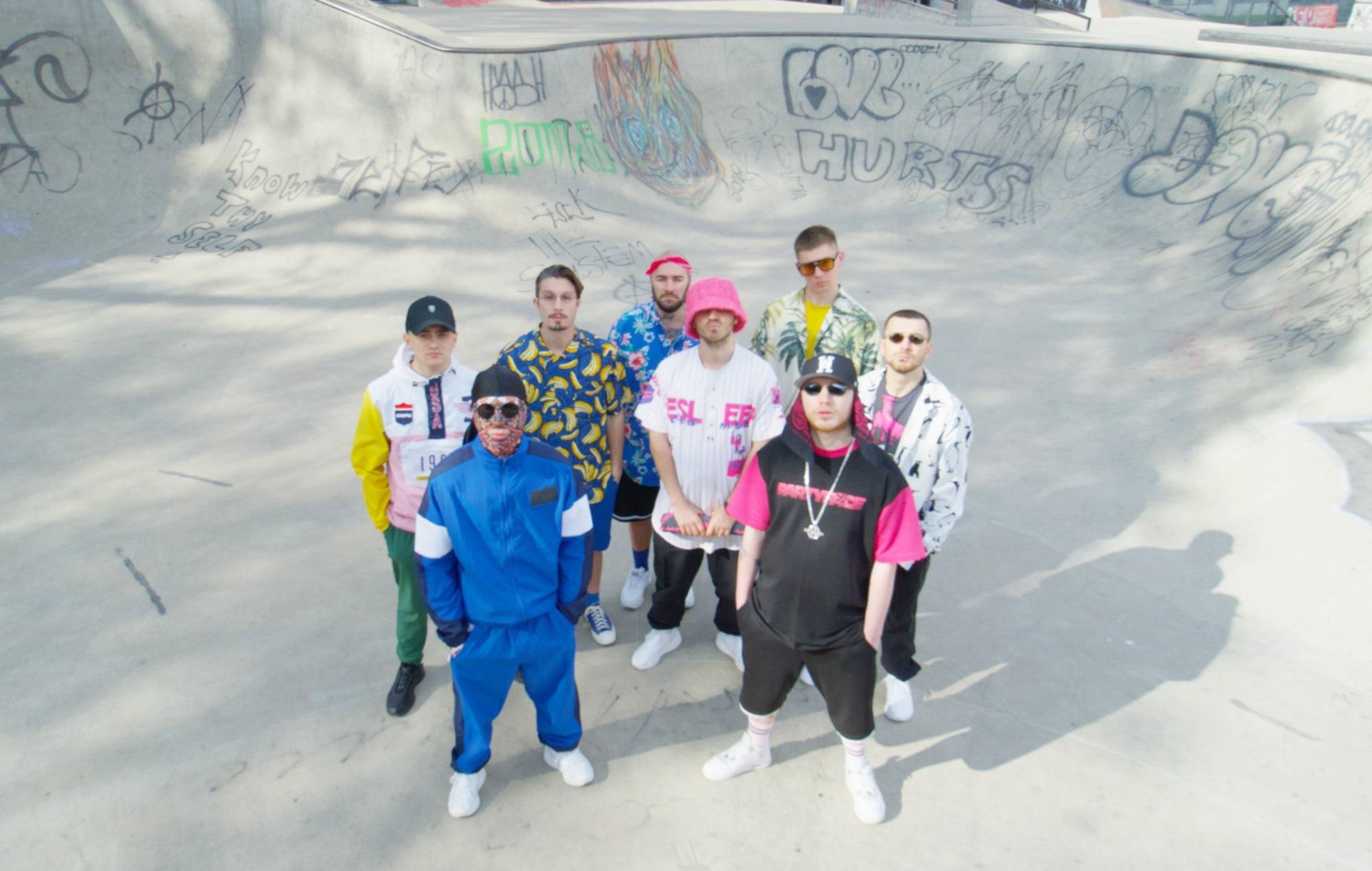 Eurovision 2022 winners Kalush Orchestra have shared a new song – 'Ushme Uturbe'.
The track sees the Ukrainian band team up with with Canadian rapper bbno$, who they met in Austin, Texas, where they made a music video for the song. They also performed at the South By Southwest (SXSW) music festival.
"In Austin, we met Alex (bbno$) for the first time in real life, but it was so easy and fun to work together on the set that it seemed like we were old friends. We hope that you enjoy the result of our collaboration," said band leader Oleh Psiuk. You can view the video below.
It follows their first English-language track, 'Changes', which was shared by the band last month.
[embed]https://youtube.com/watch?v=zQmk8obxl7E&feature=oembed[/embed]
The band were victorious with their song 'Stefania' in last year's Eurovision Song Contest, which was held in Italy.
They are due to return to this year's event which is due to take place at the M&S Bank Arena in Liverpool from May 9-13. Mae Muller is representing the United Kingdom with 'I Wrote A Song', which the singer recently performed live for the first time.
Tickets to attend the Eurovision Grand Final in person sold out in just 36 minutes. Organisers later said demand was "super high", but encouraged unlucky fans to take part in the many "Eurovision activities and parties around Liverpool" on the night.
The UK is staging this year's Eurovision on behalf of Ukraine following Kalush Orchestra's victory in 2022. An extra 3,000 tickets are set to be made available for displaced Ukrainians living in the United Kingdom.
You can check out the semi-final running orders for the Eurovision Song Contest 2023 here, and find the full list of tracks that are entered for this year's competition here.
The post Listen to Eurovision winners Kalush Orchestra's new song 'Ushme Uturbe' appeared first on NME.