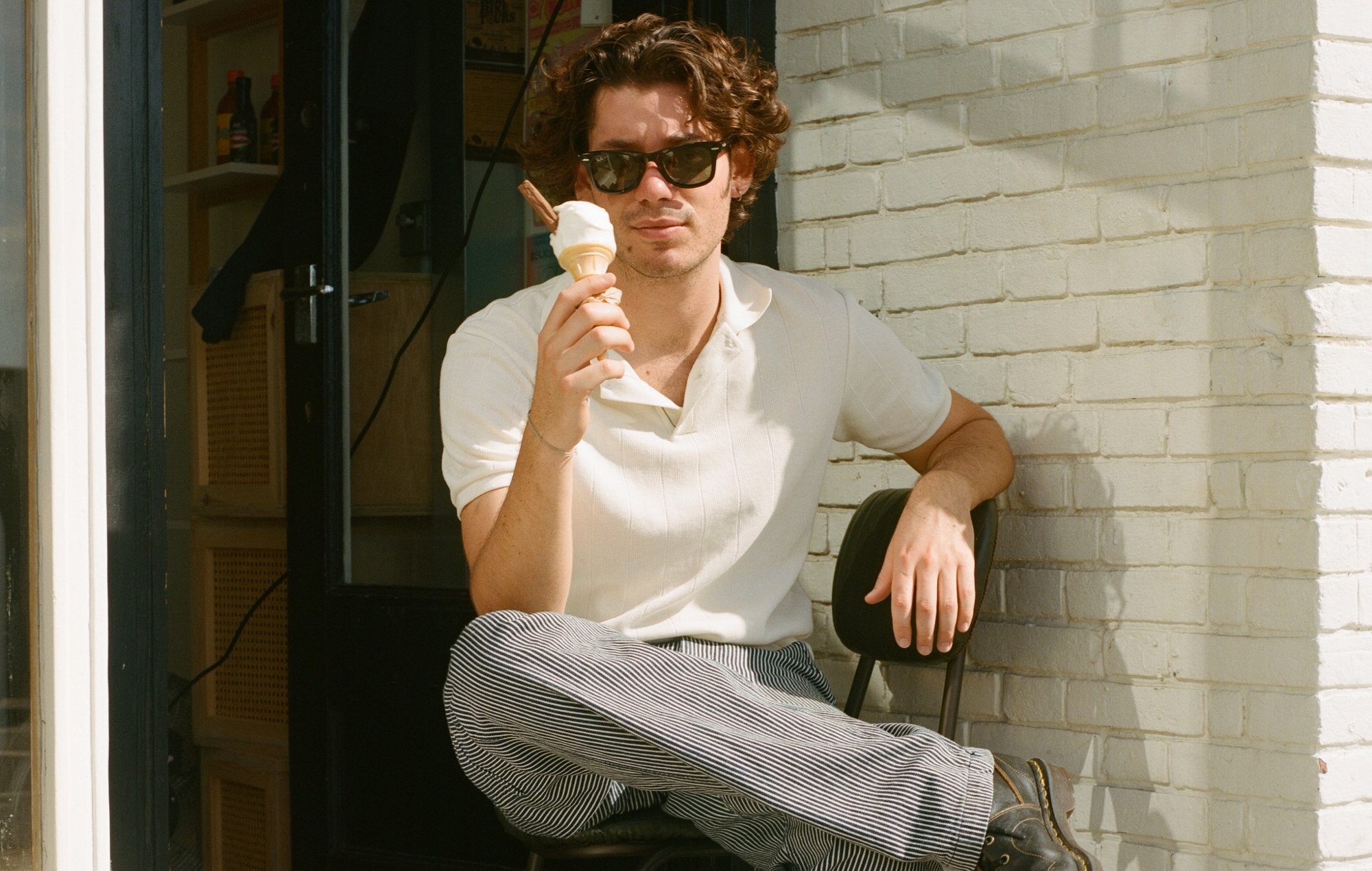 NME 100 artist Eli Smart has covered his 2022 single 'See Through' for The Sims 4, replacing all of its lyrics with the game's fictional Simlish language.
The Simlish version of 'See Through' was introduced with The Sims 4's latest expansion pack, Growing Together. You can listen to the cover below.
[embed]https://youtube.com/watch?v=s4jWDlJ60SU&feature=oembed[/embed]
The Sims has a long tradition of inviting artists to cover their songs in Simlish. In the past, the likes of Katy Perry, Lily Allen and My Chemical Romance's Gerard Way have recorded their tracks for the life simulator series.
Musicians on The Sims 4 include Lucy Dacus and Julien Baker, mxmtoon, and Soccer Mommy.
Speaking to NME, Smart said that he "didn't fully understand" The Sims before working on it, and "had a chuckle" when Electronic Arts invited him to record 'See Through' in Simlish.
"I wasn't sure exactly what it would entail or what it meant for a song of mine to be in the video game but was stoked to try something new," he shared. "I always try to not take music so seriously and this was a very enjoyable opportunity to have fun with music and do something I hadn't done before."
[embed]https://youtube.com/watch?v=eiX-plzPFRI&feature=oembed[/embed]
Smart added that it was "really fun" to have his lyrics translated into Simlish. "I was thinking in the Simlish language for a little while after recording it, very surreal thing," he shared.
As for why the track was chosen for The Sims, Smart described it as "quite an easy song to groove to".
"It's already a little playful in the phrasing and melody so I honestly think it was fitting to sing it in Simlish and have it soundtrack an alternate universe," he explained.
Looking ahead, Smart is keen to get one of his tracks featured in FIFA, another of EA's titles until the developer parted ways with the real FIFA last year. "I don't really play football but I mention the game in a tune of mine – 'Cruella Deville' – so now I'm just waiting for the call!"
In other gaming news, Bungie has revealed that Lance Reddick still has "performances yet to come" in the studio's sci-fi shooter Destiny 2.
The post Listen to Eli Smart's Simlish cover of 'See Through' for 'The Sims 4' appeared first on NME.