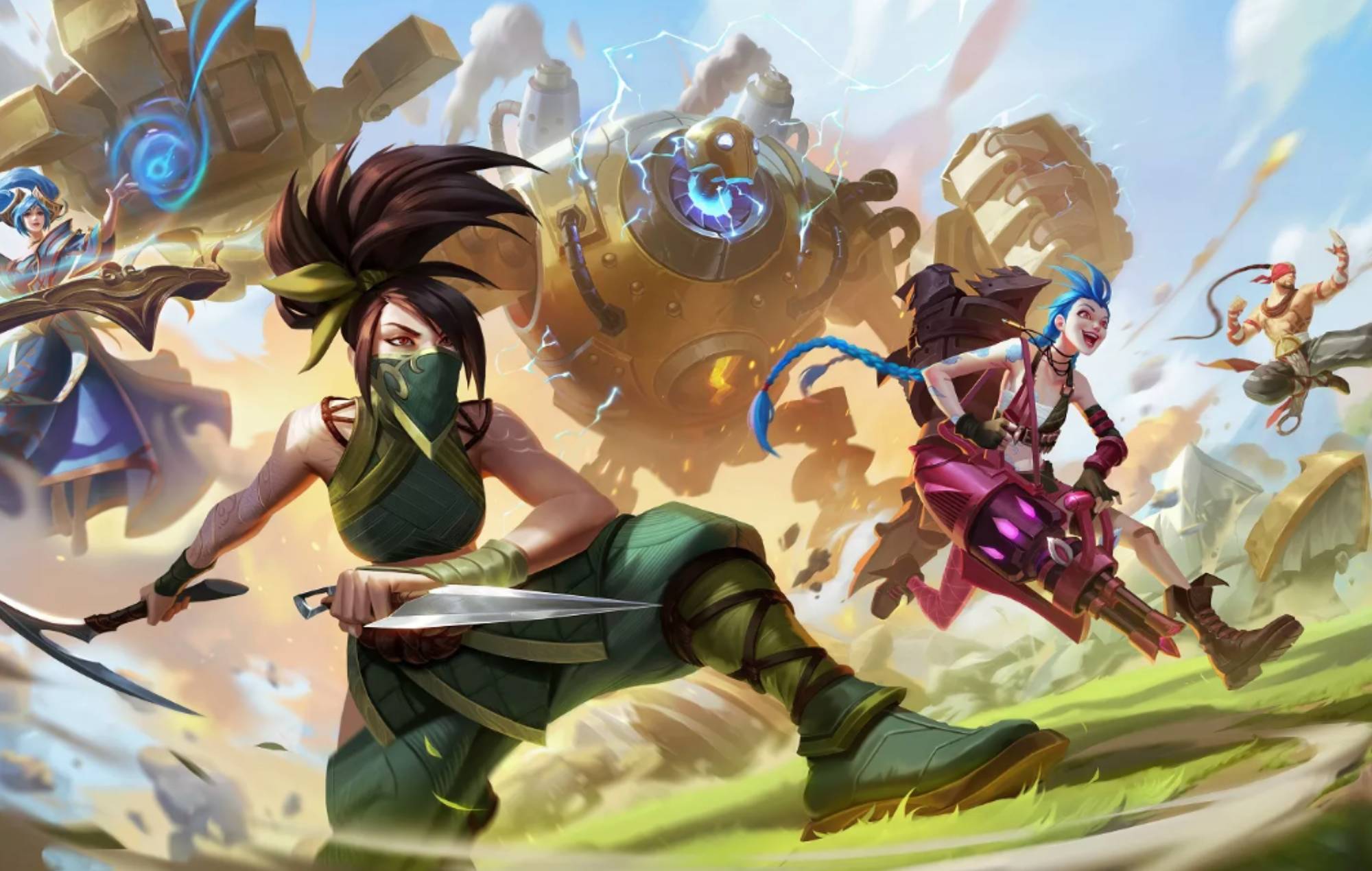 League Of Legends has confirmed a new pricing model to "make acquiring champions easier for new players".
As it stands, new champions will cost players 7,800 Blue Essence (League Of Legends' free, in-game currency) before that price is reduced to 6,300BE after a week. As champions age, their price continues to drop.
However last month, game designer Tim 'Truexy' Jiang confirmed devs were working on a new system, adding "I fully believe that our pricing model is outdated".
"Let's get the obvious bit out of the way: our existing pricing model is a bit archaic," said a new League Of Legends blog post. "It's slow to update, only considers the age of the champion, and isn't in line with how we feel players should be acquiring their roster these days. After all, League is about the champions, so we're going to improve it!"
It's now been confirmed that the revamped champion pricing model will look like.
.@RiotBrightmoon and @RiotMeddler are back with an update on League:
New Champions
Updated champ pricing
Two new ASUs
Lore
Modes
& More

Can't watch now? That's fine, check the thread for a TL;DW pic.twitter.com/XPmBmtq8pX

— League of Legends (@LeagueOfLegends) February 16, 2023
"Our main goal here is to make acquiring champions easier for new players, as well as use our prices to help guide folks onto champs they are more likely to enjoy early on in their League Of Legends careers. We know that players finding their mains or champions helps them "stick" with playing and learning League, or with returning players to find new mains."
The new structure still uses the age of a champion, "but is no longer directly tied to champion releases," said Riot. "We're now focusing on how many seasons the champion has seen rather than how many champions have released since."
New champions will still be released with a higher price point, before being discounted after a week. Then, after two seasons, champions will be assigned a category to reflect their effectiveness and ease of use.
[embed]https://youtube.com/watch?v=qyBt63SXXDE&feature=oembed[/embed]
Champions that are best for new players will be the cheapest, costing 450 BE, while more specialised champions will cost 3150 BE.
"In addition to these price changes, we're also going to roll out new champion bundles that cover a variety of gameplay roles within each tier. These should be even more cost effective for players looking to supercharge their early collection," continued Riot.
"Overall, this represents a fairly significant decrease to the BE cost of our roster, which should make it easier for players starting their journey to find the fun in League. Without discounts, this equates to a reduction of 140,606 BE for our champion catalog!"
However, these changes will make Singed, Kayle, Twisted Fate, and Ryze more expensive since "we do not think that new players are likely to find success with them."
This revamped model will go live alongside League Of Legends 13.5 patch, which is due for release on March 8, 2023.
In other news, Ubisoft CEO Yves Guillemot has suggested E3 2023 may not go ahead.
The post 'League Of Legends' makes most champions cheaper with new pricing structure appeared first on NME.