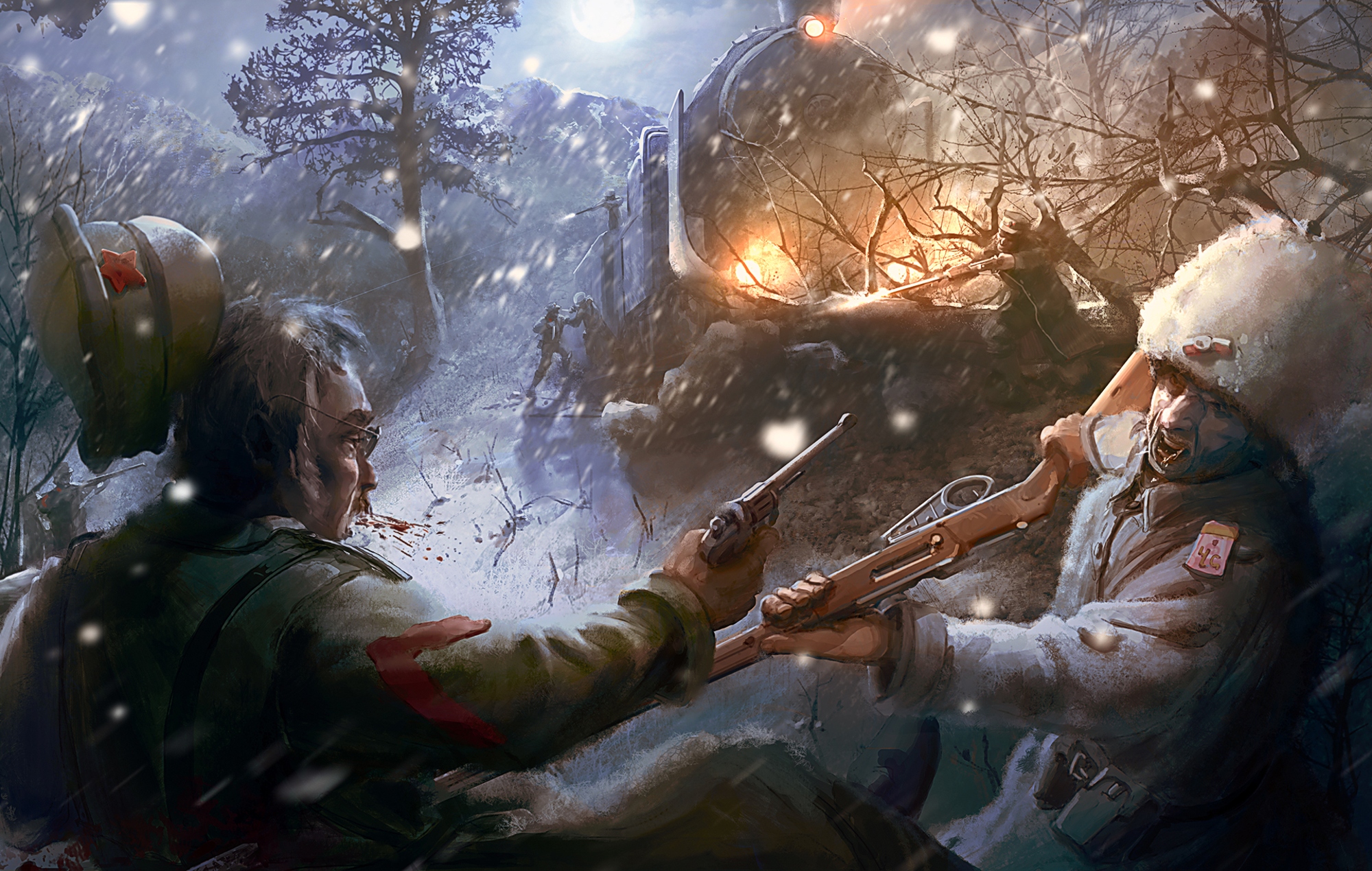 THQ Nordic has announced Last Train Home, a real-time strategy (RTS) that follows a train full of soldiers trying to return home after fighting in World War 1.
Created by Comanche developer Ashborne Games, Last Train Home sees players control a commander of the Czechoslovak Legion, who must guide his men from Russia, which is wracked in civil war, to Czechoslovakia via an armoured train.
While battles in Last Train Home are fought with a real-time, top-down view of the battlefield, players will also be tasked with taking care of their crew and managing the train's resources outside battle. This involves levelling up soldiers, keeping morale high, upgrading the armoured train's facilities, and managing supplies.
In a preview shared with press, THQ Nordic has shared that the decisions players make will have an effect on Last Train Home's final battle, and said the game was inspired by real-world events that occurred in the wake of World War 1.
You can watch the announcement trailer for Last Train Home below.
[embed]https://youtube.com/watch?v=q0lJ9A4AtFo&feature=oembed[/embed]
Last Train Home will launch on PC later this year, and although an exact date is yet to be announced, the game's price has been set at £39.99.
Besides Last Train Home, it's been a very busy few days for new games. Last week's Summer Game Fest saw a slew of new games announced — including Sonic Superstars, John Carpenter's Toxic Commando, and Prince Of Persia: The Lost Crown.
The showcase also featured a new trailer for EA-published fantasy shooter Immortals Of Aveum. Along with the new footage, NME spoke to Never Have I Ever star Darren Barnet, the actor behind Immortals Of Aveum's spell-slinging protagonist, about why actors are keen to star in games and his hopes for a sequel.
In other gaming news, Marvel's Spider-Man 2 has been given a precise release date.
The post 'Last Train Home' trailer reveals a gritty strategy set in the aftermath of WW1 appeared first on NME.