KRANE, the Northern California native, is known for his unique take on electronic, hip-hop, and dance music. However, it is his and modern perspective that allows him to stand out among all others in the industry. His diversity allows him to create playful textures that never sound the same. If you've ever heard KRANE, you know he's continuously jumping from club-destroying bangers to melodic and emotional hits. Somehow, though, he has managed to maintain his classic sound all throughout.
Since the start, KRANE has seen more and more success. After leaving his full-time job, the early days hosting demos online grew into acclaimed singles, remixes, an album, and a celebrated imprint/collaborative series called "SESSIONS".
Additionally, KRANE took an even bigger step in the right direction with the release his debut album Fallout in October 2017, allowing him to really break out and showcase his full potential. Even though he is talented, last year was the year that he was finally able to get the recognition he deserves, thanks to collaborations with Bauuer, Jai Wolf, Vince Staples, and more.
All this success has led to a headlining tour across North America. Fallout Tour 2018 starts next week on Wednesday, January 17th in Seattle, and ends in Brooklyn, New York, on April 7th, with a total 14 shows along the way. The tour will feature special guest Slumberjack, as well as support from MYRNE and Alexander Lewis across various dates.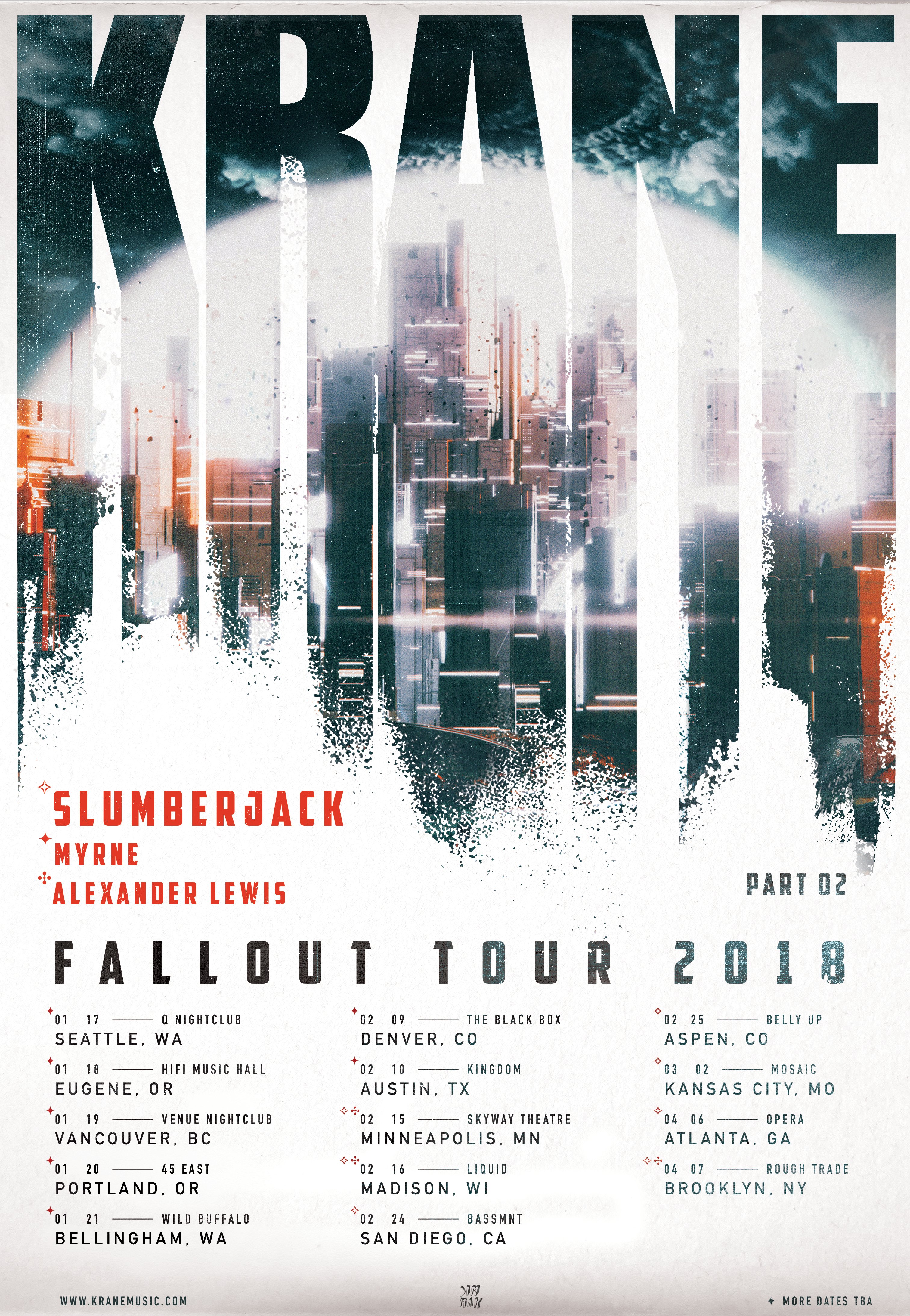 Give Krane a listen below! You can purchase tickets for his upcoming tour .