If you're a basshead, and you haven't been introduced to Kyle Hagberg, aka the upcoming talent , now's the time to listen up because this bass music producer's innovative style mixed with his fresh energy pulsing through his music, is propelling this LA-based produced to the top.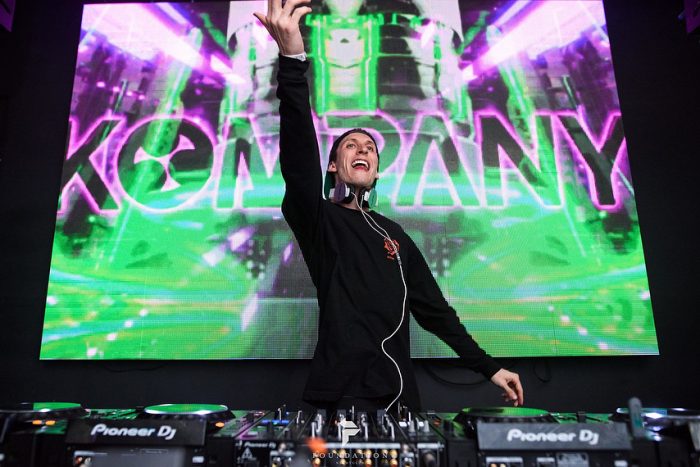 The emerging bass music DJ & producer appeared on the scene back in 2017, when he initially started serving up his meticulously crafted sound design to the world as a global audience. Getting his start in music as a drummer, Kompany developed quite the ear for rhythm; this crucial detail provided Kyle with the foundation he needed to find success in his current ventures in bass music as Kompany today!
Having attended , which fellow ICON Collective alum JAUZ dedicated his stardom towards as he repeatedly gave the impressive music production school credit for his successful career in electronic music. As I discussed with JAUZ in this , this music production school is a shining beacon of talent, a strong collective of musical genius, that has produced one success story after the next for artists like NGHTMRE, Slander, Sullivan King, Boombox Cartel, and other ground-breaking talent.
Earlier this year, Kompany continued his collaborations with , in the form of his four-track "New Reign" EP. 's EP kicks off full-force in "Rapture", building from a tranquil intro into a guttural bass masterpiece. Next is the trippy tune "Override", which highlights Kompany's experimental side, and his versatile production capabilities. "Stomp" is literally what it sounds like, with its crunchy bass jabs and heavy-hitting chaos. He wraps it up nicely with "Buck", a juggernaut of a track with a haunting orchestral outro.
The entire EP slaps SO hard with fast-paced energy complemented by Kompany's signature meticulous sound design.
"Extraterrestrial" is out now on Never Say Die Records Stream / Buy ➤ 
Check out Kompany's Newest EP NSD below:
Connect with Kompany on social media and head to his SoundCloud to . Also, check out his remix of Illenium's free fall.
Follow Kompany:
Follow Never Say Die: