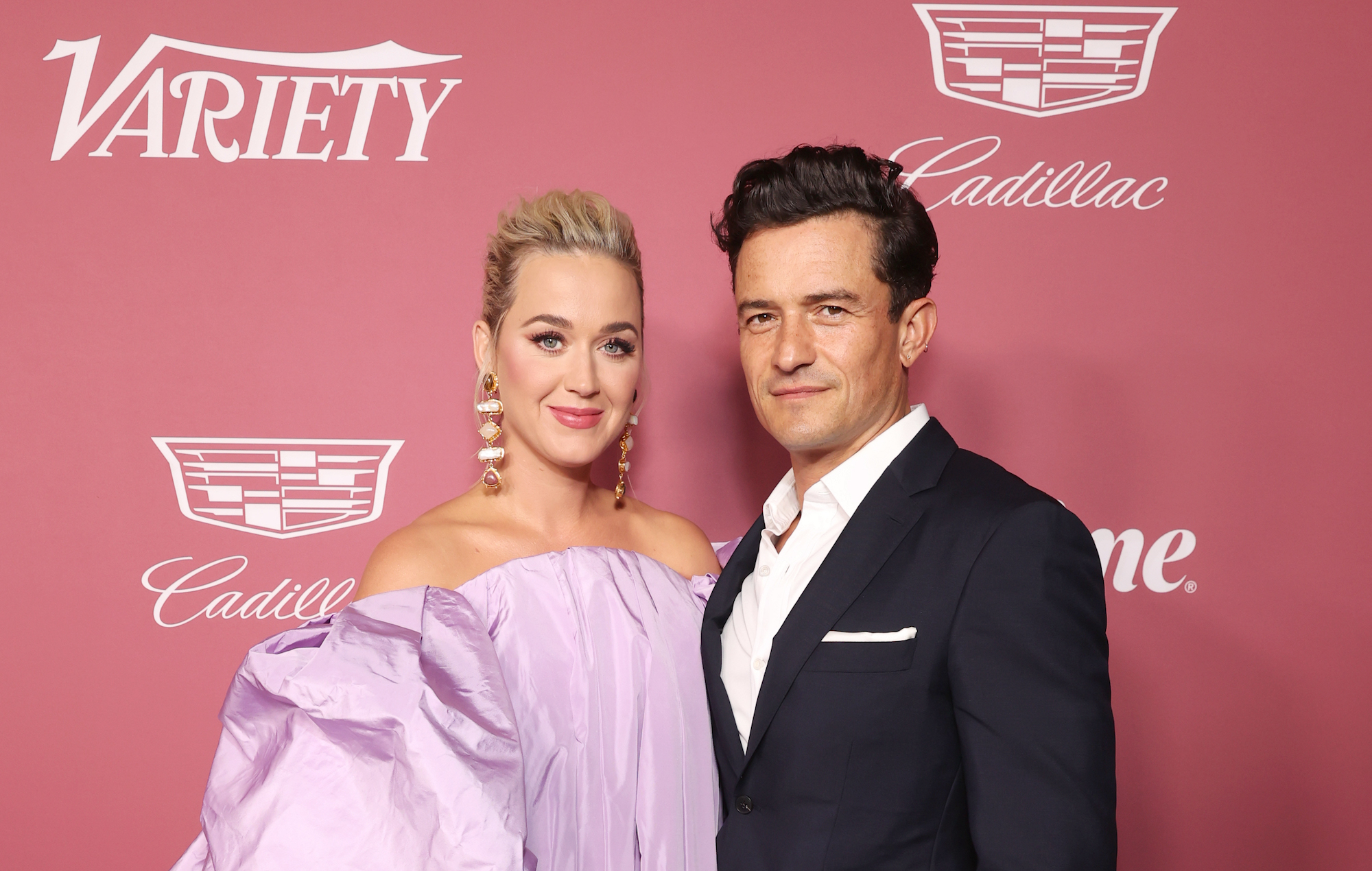 Katy Perry has praised her fiancée Orlando Bloom after he met with Ukraine President Volodymyr Zelenskyy this week.
As revealed in a post on his Instagram page, Bloom met with the world leader as part of his partnership with UNICEF, who are working to provide humanitarian aid to Ukraine during their ongoing war with Russia.
"So proud of the work you are doing with @unicef, my love," Perry wrote to her partner, along with a video of him meeting the President. "You are a hero in real life too."
In his own post, Bloom wrote: "Thousands of schools in Ukraine have been damaged or completely destroyed. Thousands of schools in Ukraine have been damaged or completely destroyed.
"Almost 2.7 million Ukrainian schoolchildren are forced to study online or in a mixed format. About 1.5 million Ukrainian boys and girls are at risk of developing depression, anxiety and other psychological problems."
He added: "During the meeting, we discussed humanitarian aid projects, issues of reconstruction focused specifically on the interests of children. Unicef and our teams will work in several directions, bring victory closer and return a happy childhood to Ukrainian children."
Earlier this month, the organisers of the 2023 Oscars reportedly blocked a request from Ukraine President Volodymyr Zelenskyy to speak during the ceremony.
The 95th Academy Awards took place in Los Angeles on Sunday, March 12). According to Variety, Zelenskyy was hoping to follow up a recent remote appearance at the Berlin Film Festival with a virtual spot at the Oscars.
According to sources, his new agent Mike Simpson (who also represents Quentin Tarantino and Bong Joon Ho) asked the academy to feature the comedic actor-turned-politician but was shut down. The Academy declined to comment.
It marked second year in a row an appearance from Zelenskyy has been rejected by the Oscars.
Following the invasion of Ukraine by Russia last March, Zelenskyy has spoken at a variety of events including the 2022 Grammys and the 2023 Golden Globes.
The post Katy Perry praises Orlando Bloom's meeting with Ukraine's President Zelenskyy appeared first on NME.