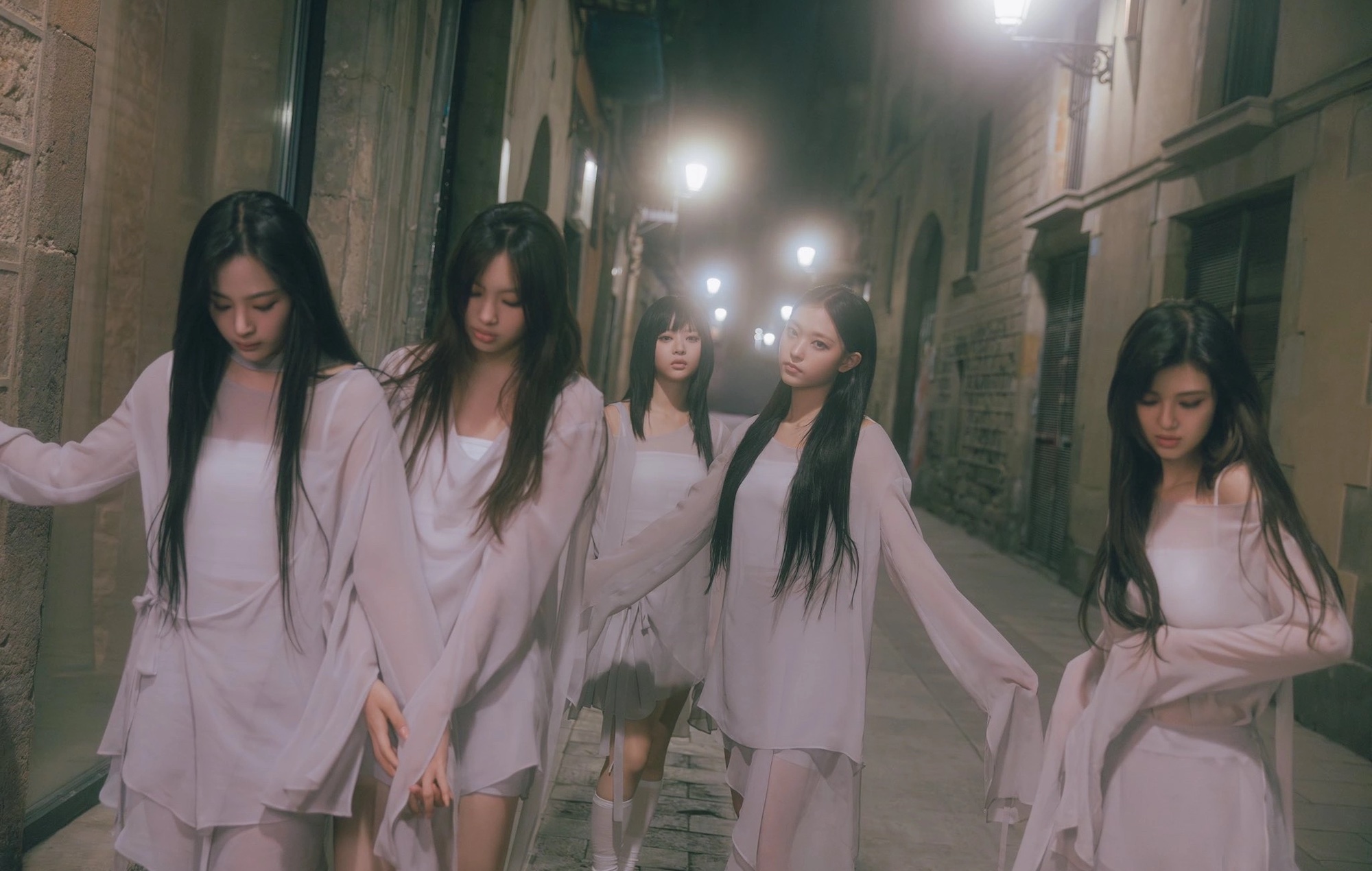 NewJeans have dropped two music videos for their new single 'Cool With You', starring Squid Game actress Jung Ho-yeon and legendary Hong Kong actor Tony Leung.
In the first video for 'Cool With You', dubbed the "A side", Jung Ho-yeon stars as a someone who appears to be completely invisible in life, with NewJeans playing the angels who are watching over her.
Jung takes a trip to a museum, where she falls for a man at first sight, following him around the city while he remains completely obvious to her existence. At the end of the clip, Jung strips off her clothes and takes a walk in the rain.
"You may be on my mind / Everyday baby, say you're mine / You and me on my mind / Everywhere, baby, say you're mine / It feels cool with you," the girl group sing on the chorus of their new song.
[embed]https://youtube.com/watch?v=zsYSSVoQnP4&feature=oembed[/embed]
Meanwhile, the "B side" video for 'Cool With You' seemingly picks up with the first clip left off, with Jung in the rain. Except, in this video, Jung is visible to the world, and she embarks on a relationship with her love interest.
Things seem to be going well at first, as the couple go on dates and explore the city. But in a chance encounter on the streets, Jung comes across a mysterious man (played by Tony Leung), who looks menacingly at Jung.
In that moment, Jung suddenly becomes invisible to her love interest once again. The video ends with Jung watching NewJeans dance to a snippet of their unreleased song 'Get Up': "So, get up / I don't wanna fight your shadow / Meet me back in five if I matter / To you, like you say I do."
[embed]https://youtube.com/watch?v=nJDMAjwxthM&feature=oembed[/embed]
Both 'Cool With You' and 'Get Up' are set to appear on NewJeans upcoming sophomore mini-album, also titled 'Get Up'. The project will be released this Friday (July 21), and will also include the previously released songs 'Super Shy' and 'New Jeans'.
The post Jung Ho-yeon, Tony Leung star in NewJeans' music videos for 'Cool With You' appeared first on NME.