After spending years struggling to break through in the cut-throat world of modeling throw-away picture frame inserts, ending with a career highlight as a featured frame in the accessory department of a lighting store…until they found the picture, Mike has returned to his true passion as a sound explorer and beat maker under the label, Silent Delay. Mike's musical influences come from a wide range of genres including techno, drum & bass, hip-hop, and funk, which form the core of his original compositions that take you on a rhythmic journey.
Under the aliases Jumbo Fresh and Jerry the Condor, Mike delivers new and exciting experimental tracks that sweep the floors of electronic music and scrap the tapestry of the universe.
Jerry the Condor hatched during a summer night in 1999 at the Little Furthur Festival by Drop Bass Network, in a tent located in Wisconsin. Growing up with a steady diet of Drum&Bass and Breaks, Jerry now frequents dark, bass-heavy surroundings. Despite his love for these environments, Jerry remains a mysterious and rarely spotted bird. If you happen to hear the beat drop, keep an eye out in the shadows for a potential sighting.
In our interview, Jumbo Fresh shared about his latest releases, "the last two releases from "Series 4/4" were approached with different intentions. A04 is an attempt at a long driving build with almost claustrophobic tones building around you to keep it heavy and dark. A05 I tried to make something more melodic and have a flowing rhythm to increase the feeling of open space, trying to highlight the drums. It came together to create a nice atmosphere with crispy beats. "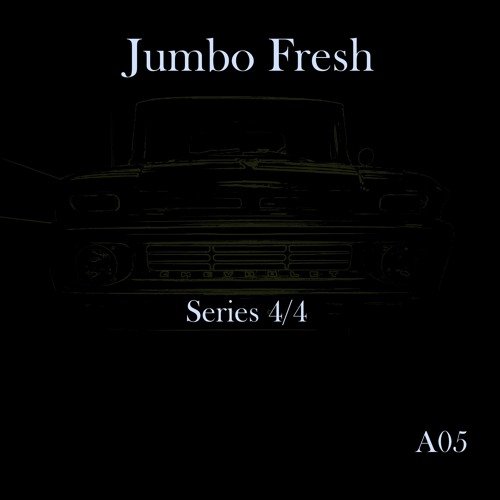 You can appreciate these releases as a new generation composition, that adopts a storytelling form like classic music, but cracks as satisfying techno tracks do and ventures into new, industrial and atmospheric sounds with grit as the beat grows harder.
Jerry the Condor & Jumbo Fresh On The Record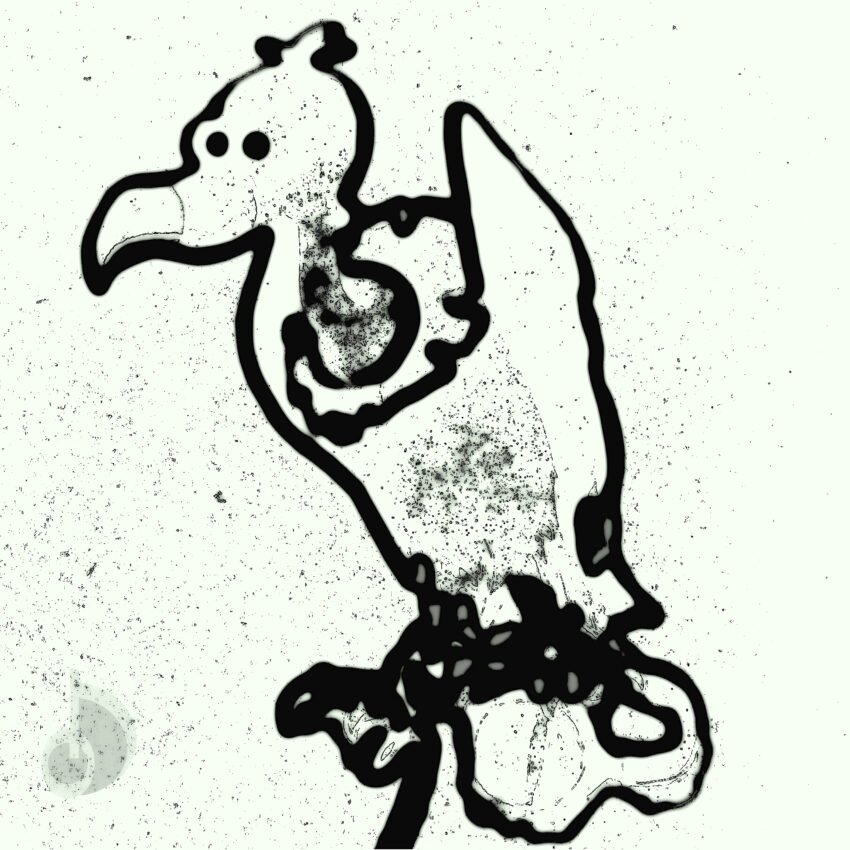 Where are you from? 
I grew up in northern Minnesota and familiar with the area from my younger days, running from city to city, trying to find the best line up of DJs that weekend. Now, being based in the Denver, CO area, I make it back several times a year. The area is still home for me and I see myself landing there in the future. As far as a festival, that is pretty far outside the scope of my abilities and will leave that for more capable individuals. 
On what track did day one, baby Jerry Condor get to hear his first drop? 
I am unable to remember the exact track, it was more an introduction to a dark and heavy, fast energy. Acid tones and furious drums was new and exciting. An outlet for me that, at the time, was different from other electronic music in my listening rotation. 
What are 5 of your favorite tracks at the moment? 
I have been listening to a variety of music over the past month and exposing myself to all kinds of genres. I have so many great tracks on repeat, but right now the ones I seem to been playing the most are:
Fight! Fight! Fight! – Two Fingers, Amon Tobin

Gauze – Aesop Rock

I'm Broke – Black Joe Lewis & The Honey Bears 

LADDE – Bogdan Raczynski

Better When You're High – Wax, Krysta Youngs
Can you share a little about how you came up with the production company name, Silent Delay? 
The name Silent Delay came from several places. First, I had stepped away from creating beats or even DJing for my personal enjoyment. It was many years without taking the gear out of the closet. That gap was my silent delay in electronic music. Additionally, it represents our motto to "hear your rhythm." Find what works for you, your personal soundtrack. Something you hear in a track that draws you in closer. 
Take a listen to a Jerry The Condor and Jumbo Fresh collaboration, 'Grave' where that  elements that draws you in closer is ever-present.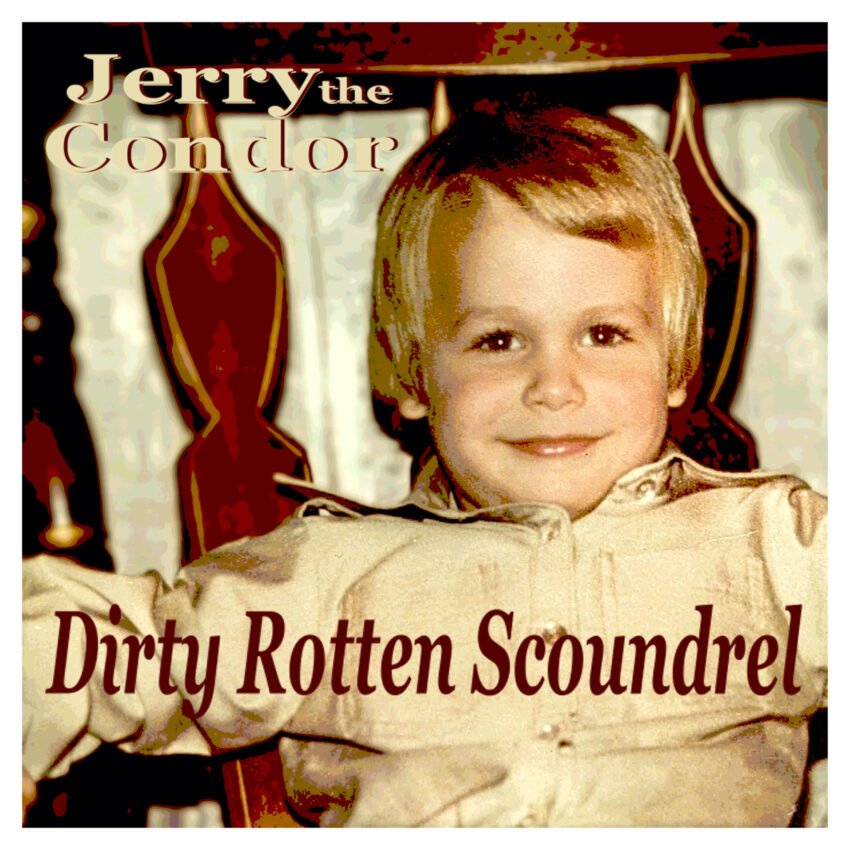 What are your favorites spots in Denver?  Have you been to Red Rocks?  What has been your favorite show there or throughout your life? 
Denver really has a nice mix of venues and artists coming through. The Black Box is the spot that has carved out a place for some good electronic music. It keeps many genres of underground music thriving.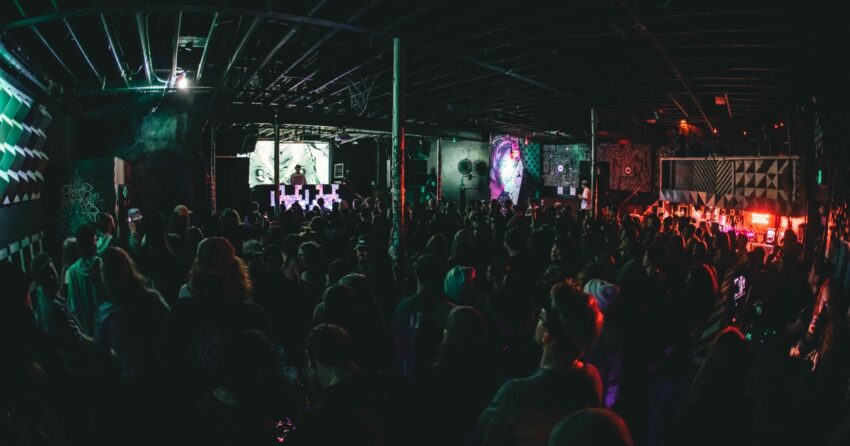 Red Rocks is definitely a must for seeing your favorite artist. I would have to put Beck at the top for the best show at Red Rocks, but Atmosphere is always a favorite. 
[embed]https://youtube.com/watch?v=mE_kF9ao91c[/embed]
Do you plan on throwing any events or DJing? 
Currently, I do not have plans for upcoming events or DJing. I have been spending the majority of my time working in the studio. I have a more ambient Jumbo Fresh four-track LP called "Ground State," coming early summer and Jerry the Condor not far after. 
Favorite fruit?  
I always end up reaching for strawberries. I think if you have access to some kind of fresh fruit growing up, it tends to be your favorite. We had some strawberries in the back I was snagging. 
Least favorite food? 
I have never enjoyed seafood of any kind. I could handle some fish and chips, but go any further and I will have to pass. 
Favorite munchies? 
I have a bit of a sugar addiction and reach for breakfast cereal when I have the munchies. There is a crazy number of options now and most are so sweet, it is more dessert than breakfast. 
How do you feel food and electronic music are similar?  
I feel food and electronic music are very similar. Both have individuals who experienced something inspiring enough to pursue it. To take their experiences and use them to build something familiar but from a new perspective. Ultimately, creating something unique for others to enjoy.  
Please tell us, what does music mean to you? 
Music is one of the few things that has very few boundaries. The ability to run with ideas and see where I land is like nothing else. I also love hearing how others layers, tones, melodies and rhythms make sound capable of changing emotions. Pretty amazing. 
What are you excited for next?  
I am excited for the next breakbeat tracks I have started for Jumbo Fresh. I have been so focused on completing tracks for the techno "Series 4/4", some creative time to explore new ideas is overdue. Also, I'm looking forward to the release of The Jerry the Condor album this fall. It will have a few new styles combined into the old and with a little faster pace.
Silent Delay Online: 
SoundCloud | Instagram | Beatport | Website | Facebook
The post Jumbo Fresh Shares Latest Techno Masterpieces and the Story of Jerry The Condor appeared first on EDM | Electronic Music | EDM Music | EDM Festivals | EDM Events.