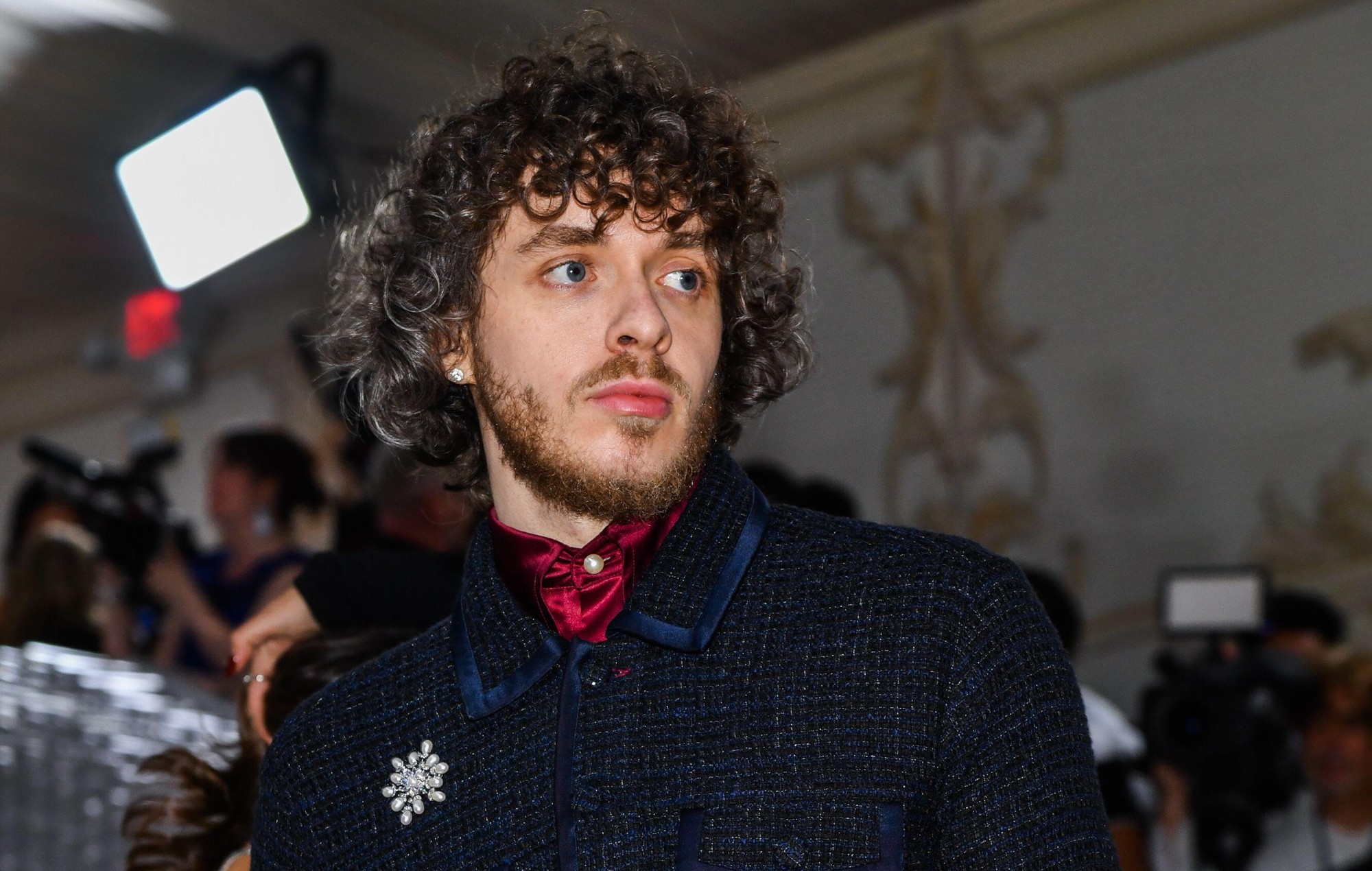 Jack Harlow reportedly told the press that he was "on 'shrooms" to get out of red carpet interviews at this year's Met Gala.
Last night (Monday May 1), the Louisville rapper attended the annual fundraising gala days after the surprise release of his third studio album, 'Jackman'. The record is a follow-up to Harlow's polarising 2022 sophomore album, 'Come Home The Kids Miss You'.
Despite taking photos on the red carpet, the 25-year-old reportedly found a novel way of turning down an interview. New York Times reporter Jessica Testa claimed that the rapper "pointed at his forehead and mouthed, 'I'm on shrooms'."
— Throwing Fits (@ThrowingFits) May 1, 2023
Harlow did, however, find time to reunite with Emma Chamberlain, who was doing hosting work for Vogue. The two exchanged a brief yet friendly moment as they asked each other about their outfits.
Emma Chamberlain interviews Jack Harlow on the #metgala carpet for vogue. pic.twitter.com/DH4spN07QL

— ava 'They Dont Love It' stan (@harlowsmuffin) May 2, 2023
Harlow also took the time to pose with fellow guests Kendrick Lamar and Stormzy.
Kendrick Lamar, Jack Harlow & Stormzy at the #MetGala pic.twitter.com/7cAyRkeDCp

— NFR Podcast (@nfr_podcast) May 2, 2023
Many have questioned Harlow's mushrooms claim as he has always been a huge advocate for sobriety. In 2021, he explained why he hadn't taken "a single sip" of alcohol that year, saying: "My favourite vice was definitely drinking (I don't like to smoke) but if I learned anything this year, it's that I don't need it."
Other headlines from this year's Met Gala included Doja Cat and Jared Leto attending the event as cats in honour of the late Karl Lagerfeld, as well as White Lotus and Saturday Night Live star Aubrey Plaza commented on the latter's costume, telling Variety that "[Leto] took that head off way too soon. He should have kept it on for longer."
Recently, the Grammy-nominated Harlow claimed that he was "the hardest white boy" after Eminem on his latest single, 'They Don't Love It'. Some outlets have speculated that Harlow avoided the press at the Met Gala so he wouldn't be questioned on the controversial statement.
In other news, Jack Harlow will play a lead role in the reboot of the 1992 cult-classic White Men Can't Jump. Vince Staples and Teyana Taylor also have supporting roles in the film.
Meanwhile, Harlow recently appeared in a Doritos Super Bowl ad where he lost 'Triangle Player of the Year' to Elton John.
The post Jack Harlow told reporters he was "on 'shrooms" at the Met Gala 2023 appeared first on NME.