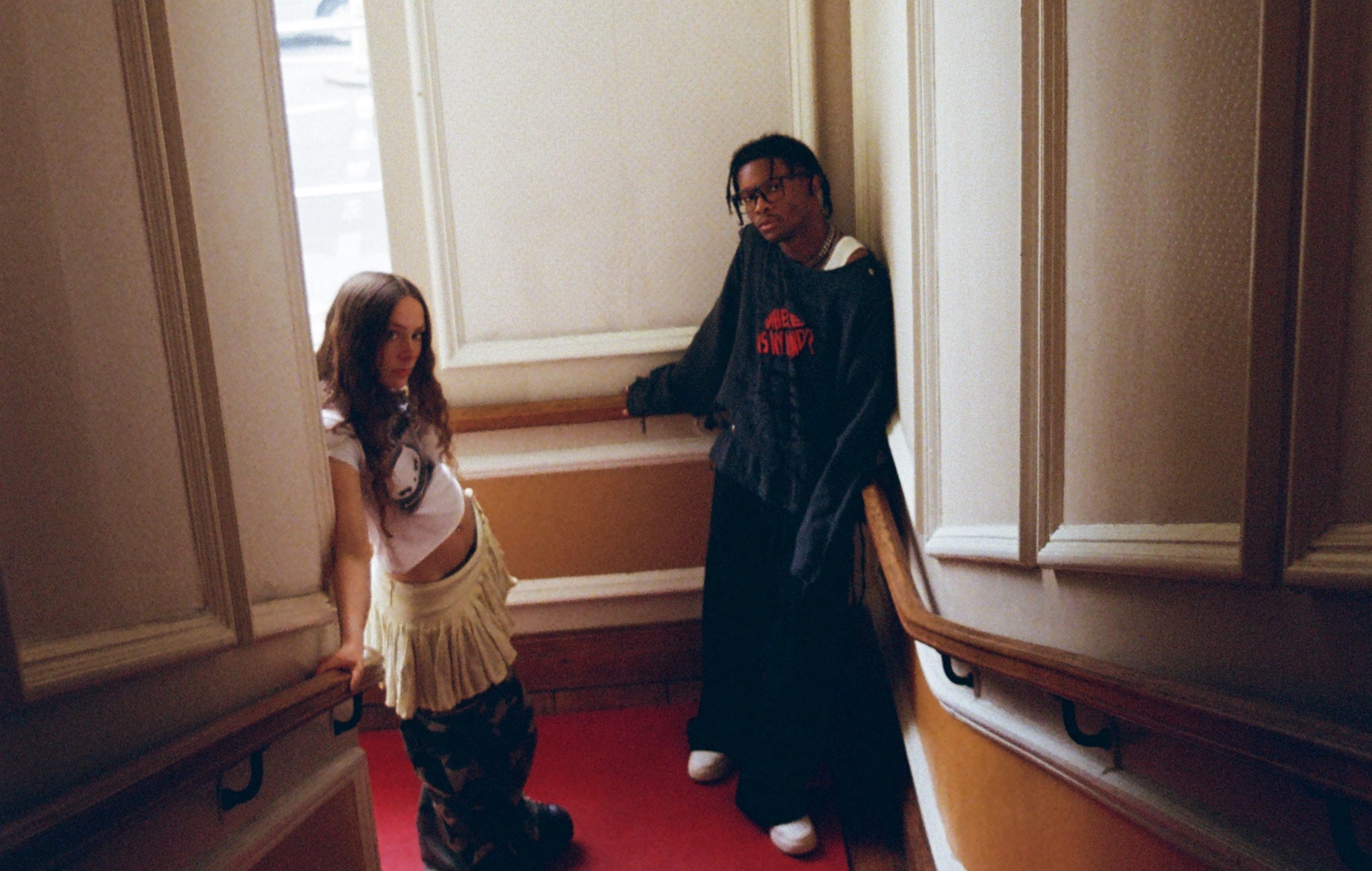 Holly Humberstone has teamed up with d4vd on a brand new track called 'Superbloodmon' from her upcoming debut album.
The song is the second preview of Humberstone's debut album 'Paint My Bedroom Black', which was announced this month.
Discussing the track, which the pair premiered on stage together in London recently, d4vd said: "Holly and I met in London and wrote this song in just a few hours. It was really effortless and special. We both loved the idea of a 'Superbloodmoon' and two people witnessing the same thing no matter where they are in the world.
"We also got to perform it together at my show in London a couple months ago, which was the first time I've ever gotten to collab with someone onstage like that and it was really fun. I'm very grateful to Holly for having me on this song."
Humberstone added: "I had been a huge fan of d4vd's work for about a year and was lucky enough to catch him whilst he was in London. We went into the studio and wrote 'Superbloodmoon'. It came pretty naturally as we had both been touring for what seemed like forever, and wanted to write about the feelings that come with leaving your home and the people you love behind.
"I had the title for the song on my notes, and it just stemmed from there. We wrote about witnessing the same thing from opposite sides of the world and feeling lonely but connected through that experience at the same time. I love the song and I'm so grateful to d4vd for bringing it to life with me."
[embed]https://youtube.com/watch?v=ECydxq6LUss&feature=oembed[/embed]
Humberstone will release 'Paint My Bedroom Black' on October 19 via Polydor/Darkroom/Geffen. Ahead of the album announcement, the singer also released the LP's double A-side singles 'Antichrist' and 'Room Service'.
Earlier this year, d4vd was unveiled as the inaugural cover artist on The Cover, NME's newly launched weekly cover story featuring emerging talent from across the globe.  Every week, a rising artist will feature on The Cover, and the full interview with d4vd can be read here.
To celebrate The Cover, d4vd also curated an accompanying 'songs for tour' playlist, featuring songs from Humberstone, Clairo, Billie Eilish and more. Listen to the full playlist here on Spotify and here on Apple Music.
The post Holly Humberstone and d4vd team up on new track 'Superbloodmoon' appeared first on NME.