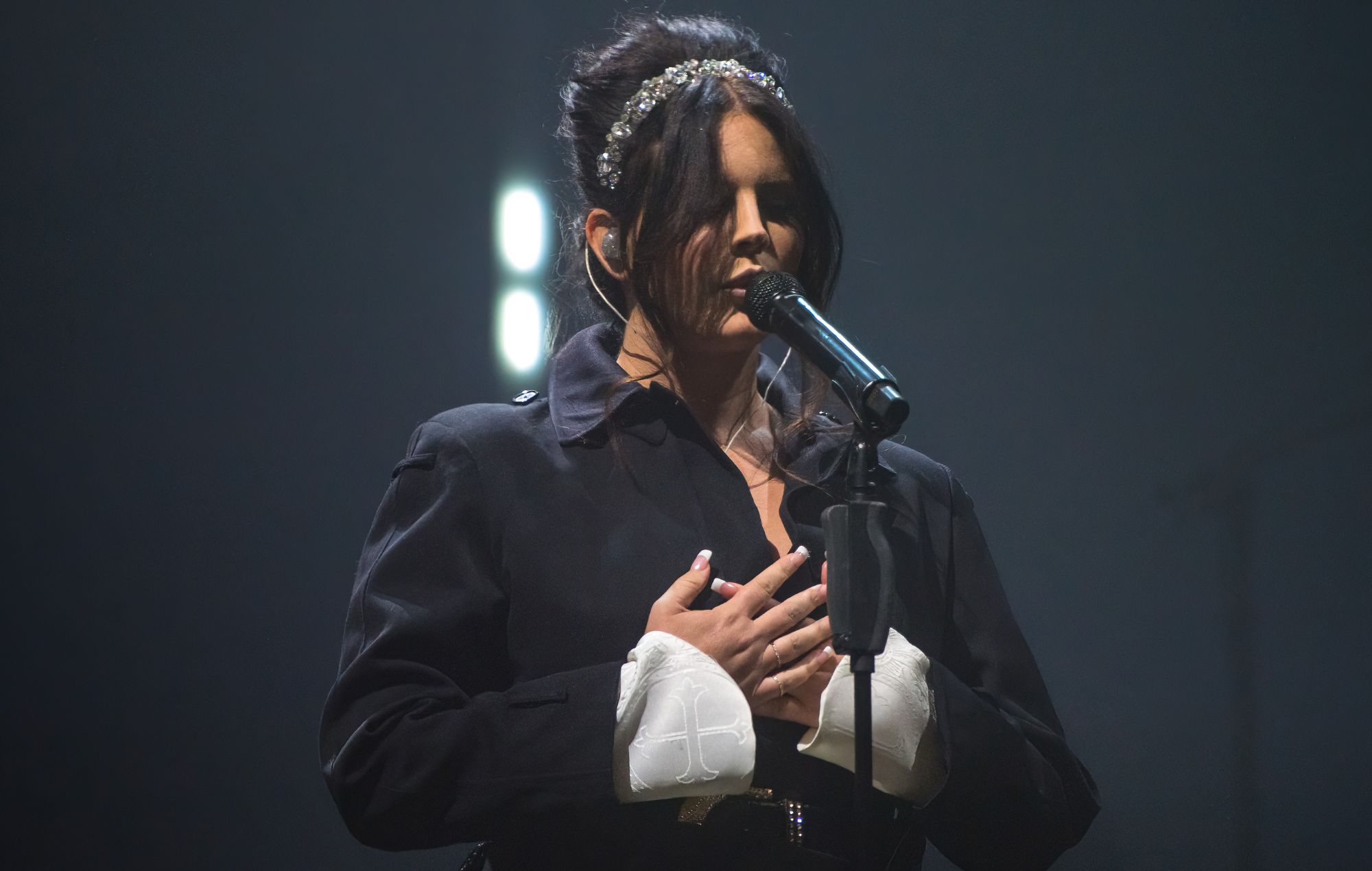 Later this week, Lana Del Rey is set to close this year's BST Hyde Park series with a headline performance. Check out the support acts and stage times below.
Currently on tour around Europe, the pop star will be returning to the UK for her first performance following her set at Glastonbury, and closing out the 2023 series of BST Hyde Park with a headline set on Sunday (July 9).
Yesterday (July 4), the singer finally revealed the names of her support acts for the upcoming show, including Father John Misty and Gang Of Youths.
On Sunday, the first act performing on the main stage — named the Great Oak — will be French pianist Riopy, who will begin his performance at 2:30pm. He will then be followed by indie singer-songwriter Syml who takes to the stage at 3:35pm.
Later in the evening, Gang Of Youths start their set on the main stage at 5pm, and Father John Misty will then kick off his performance at 6:40pm. Lana Del Rey is expected to begin her headline slot at 8:40pm.
The Last Dinner Party and Holly Macve are among the names set to perform at the two other stages at the Sunday edition — check out a full list of times below.
GREAT OAK (MAIN STAGE)
2:30pm – Riopy
3:35pm – Syml
5:00pm – Gang of Youths
6:40pm – Father John Misty
8:40pm – Lana Del Rey
RAINBOW STAGE
3:05pm – Etta Marcus
4:20pm – Tommy Genesis
6:05pm – The Last Dinner Party
‌BIRDCAGE STAGE
3:05pm – SIIGHTS
4:20pm – Kings Elliot
6:05pm – Holly Macve
Prior to yesterday's announcement, some fans were concerned that the 'Video Games' singer may be planning to withdraw from the show due to the amount of time it was taking to reveal the support acts.
The rumours surrounding the upcoming gig were also fuelled by Del Rey's tumultuous set at Glastonbury 2023 — which led to her being cut off mid-way through the show because of the festival's strict midnight curfew. She arrived on the Other Stage 30 minutes later than expected, telling the audience that the delay was caused by her hair taking a long time to style.
In a three-star review, NME described Del Rey's shortened Glastonbury set as "45 minutes of pure, messy, unfiltered melodrama".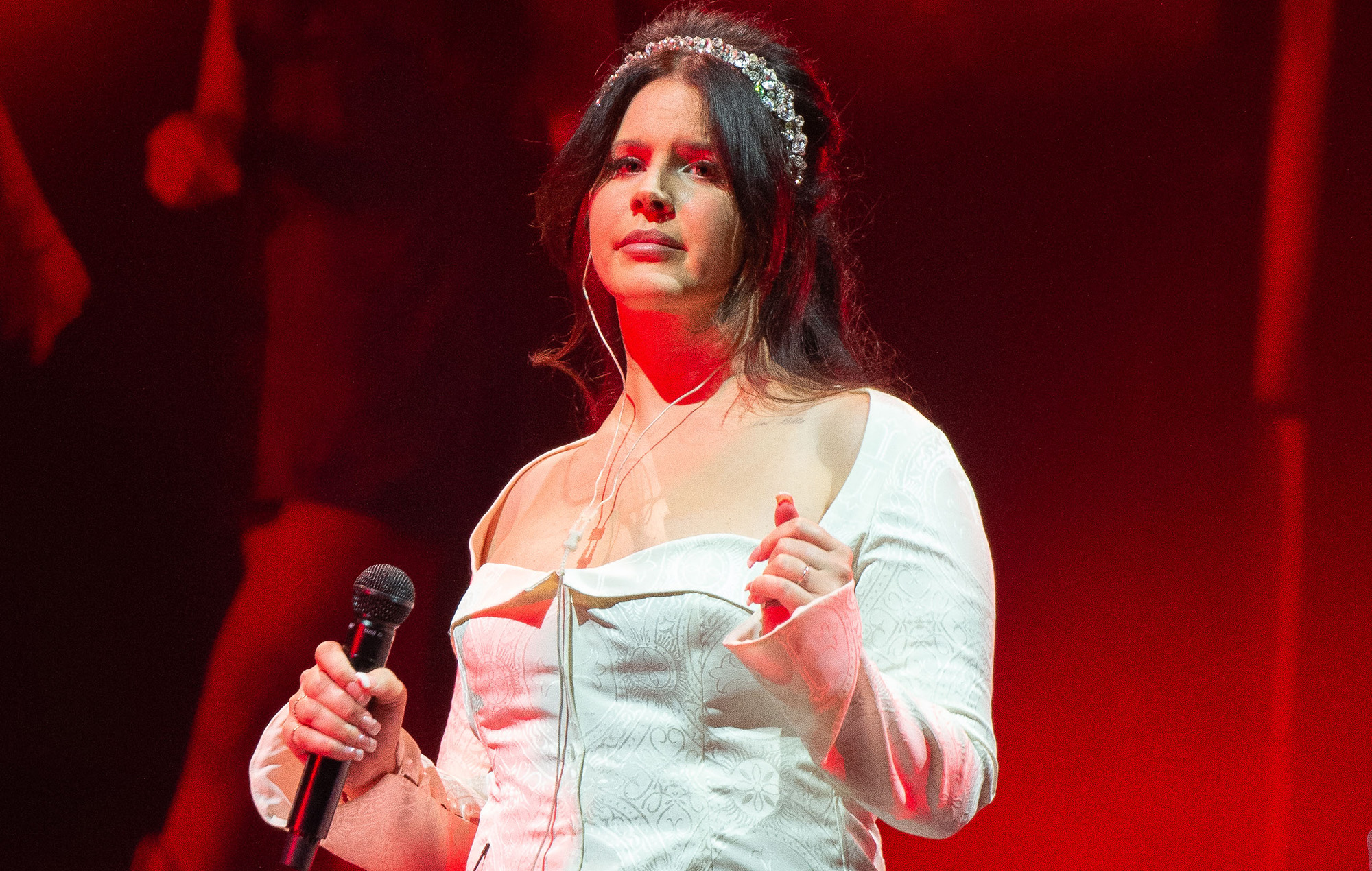 The star has since confirmed last-minute headline concerts in Dublin (July 7) and Paris (July 10). You can find any remaining tickets for the UK/Ireland dates here.
The live shows come following Del Rey's latest album, 'Did You Know That There's a Tunnel Under Ocean Blvd', which was recently named by NME as one of the best albums of 2023 so far.
In other Lana Del Rey news, on Monday (July 3) it was reported that the singer performed her track 'Chemtrails Over The Country Club' live for the first time at a show in Italy. Arriving towards the start of her setlist, the song is the title track from her seventh studio album, which arrived in 2021.
Other headliners for BST Hyde Park 2023 included P!nk, Take That, Billy Joel, Bruce Springsteen and The E Street Band, Guns N' Roses and BLACKPINK.
The post Here are the stage times for Lana Del Rey at BST Hyde Park in London appeared first on NME.