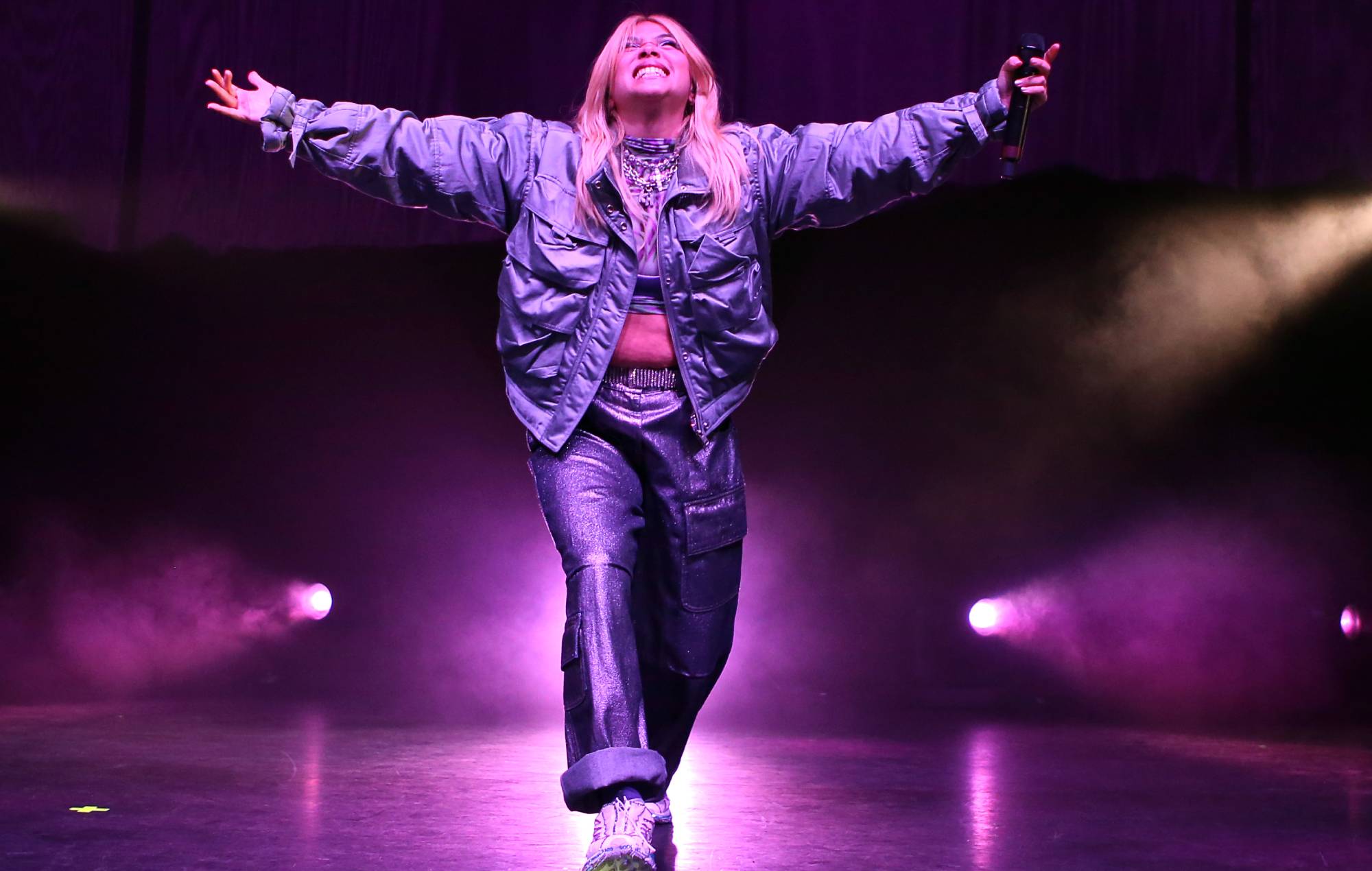 Hayley Kiyoko has claimed she was threatened with legal action before her performance with drag queens at her concert in Nashville, Tennessee.
The singer took to Instagram to share a video in which she explained that she was told since her shows are all ages if she were to bring out drag queens, she could face legal action. This is due to Tennessee's new anti-drag restrictions.
"They warned us to not bring any drag performers on stage," Kiyoko shared in the caption of the video. "I never want to put anyone in a position to be at risk or in danger in any way. But also where is the line of being silenced? How do we navigate these absurd threats and laws against our community? I find pride in making sure my concerts are safe places for ALL."
She continued: "How can I do that if we aren't allowed to be ourselves, especially at a predominantly queer concert? We deserve to have a safe space to be ourselves while we navigate the evil that is threatening our own existence."
The 32-year-old singer, who identifies as lesbian, added through tears: "I'm so sorry to my community, and I'm just devastated. This is not right. It's not OK."
Legislation came into effect last month that made Tennessee the first state in the US to criminalise drag shows. The bill has made drag performances in front of children or in certain public spaces, including within 1,000 feet of a public park, school or church, illegal. Politicians in 15 other states are reportedly pushing for similar laws to be introduced.
Kiyoko shared that drag queens Lady LiberTea and Ivy St. James arrived 10 minutes before the show was set to start, and that she told them about the legal concerns. But the performers "showed no fear and said they wanted to continue with the show and come out on stage."
Last month, Lizzo brought out several drag performers on stage with her in Knoxville, Tennessee to protest the state's ban on drag. After being told multiple times not to perform in the state due to its drag ban, she told the crowd: "But why would I not come to the people who need to hear this message the most? … Why would I not create a safe space in Tennessee where we can celebrate drag entertainers and celebrate our differences? And celebrate fat Black women?"
Paramore's Hayley Williams, who is from Tennessee, has also decried the legislation. "Once again our state has passed two regressive and unfathomably harmful bills," she wrote on her Instagram story.
In other news, Kiyoko is set to continue her 2023 world tour in support of her latest album 'Panorama'. The LP was released last July via Empire and Atlantic. Among the singles it delivered was 'For The Girls', which the artist described as "an anthem celebrating love [for women], highlighting our strength, beauty, and vulnerability".
The post Hayley Kiyoko ignores police to bring drag queens on stage in Tennesse appeared first on NME.