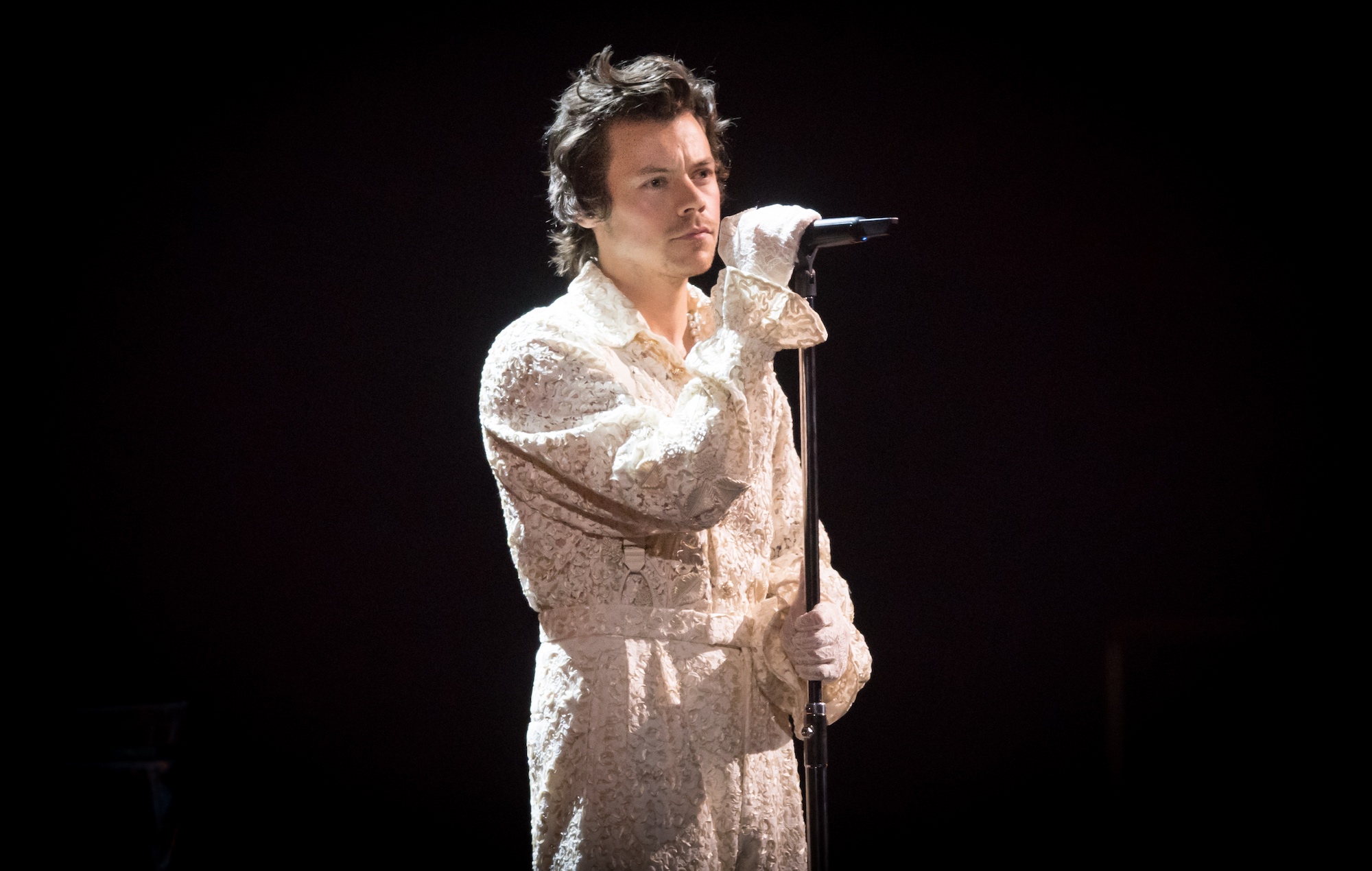 Harry Styles commemorated the launch of his 'Love On Tour' leg in Australia by partaking in one of the country's most unusual live music traditions: the act of drinking a beverage (usually beer) out of a shoe, better known as the humble "shoey".
Styles performed for some 20,000 fans at HBF Park in Perth last night (February 20), delivering a 20-song set that included all but two songs from last year's 'Harry's House' album (according to setlist.fm). At one point towards the end of the night, a man named Scott took it upon himself to do a shoey, spurring the audience to chant in Styles' direction: "Your turn! Your turn! Your turn!"
After mulling it over for a few moments, Styles gave in to the pressure. "Now…" he said as he stared concernedly into the crowd, before shuffling out of his Converse sneaker and walking it over to his drink and filling it up, "…This is one of the most disgusting traditions I've ever witnessed."
The former One Directioner then downed the beverage to an eruption of cheers, before dejectedly looking out and exclaiming: "I feel like a different person. I feel ashamed of myself. It feels so personal. Such an intimate moment to be shared with so many people. It's fine when Scott does it… I'll be discussing this with my therapist at length. At length."
Have a look at some crowd-shot footage of the moment below:
Harry doing a shoey! #LoveOnTourPerth
20.2.23

: icecoIdstyIes

— HL Daily On Tour (@HLDTour) February 20, 2023
Styles' Australian 'Love On Tour' dates will continue in Melbourne this Friday (February 24) and Saturday (25), with shows in Adelaide (on Tuesday February 28) and Sydney (Friday March 3 and Saturday 4) to follow. See here for all the details and remaining tickets.
Last week, staff at HBF Park banned fans from camping outside the venue ahead of Styles' Perth show. "For the wellbeing and safety of our patrons, camping for the Harry Styles Love on Tour Concert is strictly prohibited," they wrote in a statement, warning that anyone seen queueing before the morning of the show would be asked to leave.
The post Harry Styles does a shoey at first date of Australian tour: "One of the most disgusting traditions" appeared first on NME.