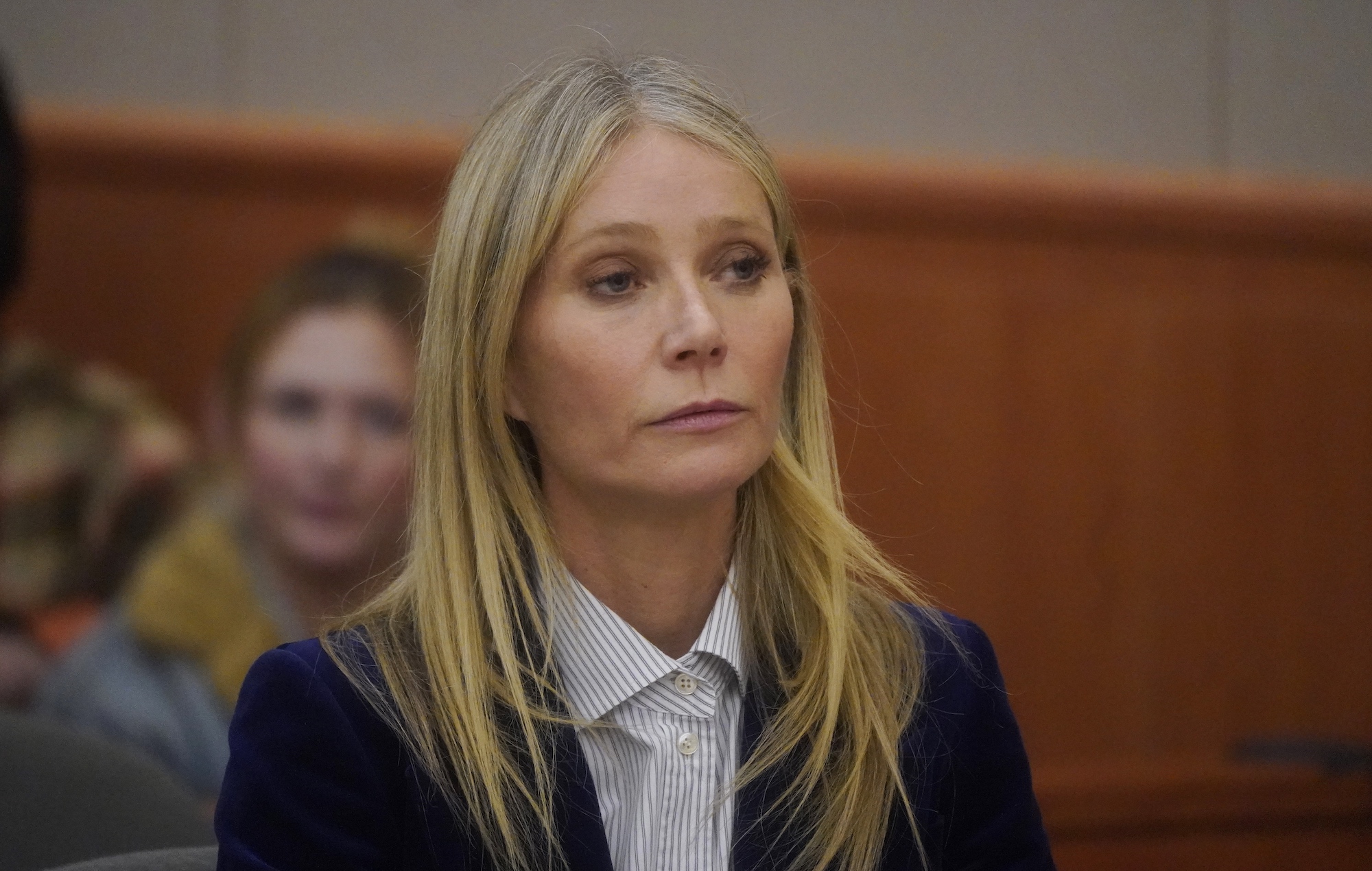 Gwyneth Paltrow has been found not at fault in a lawsuit brought against her over a 2016 collision she was involved in while skiing at a Utah resort.
In January 2019, Terry Sanderson sued Paltrow in 2019 for $3.1million in damages. Sanderson claimed that the Hollywood star and wellness entrepreneur crashed into him on the slopes of Deer Valley Resort in Park City, Utah three years earlier, causing him to suffer traumatic brain injury. The suit was dismissed, but Sanderson later filed a second lawsuit claiming damages for $300,000.
Paltrow responded to Sanderson's original January 2019 filing the following month with a counter-suit in which she claimed that it was actually Sanderson who had collided with her. She sought a symbolic $1 in damages along with her legal fees.
The trial began earlier this month in Utah, with dozens of witnesses called to give evidence, including Paltrow and Sanderson. The jury reached its verdict Thursday (March 30) after just two hours and 20 minutes of deliberation, finding Sanderson "100 per cent" at fault for the crash. The jury awarded Paltrow's symbolic $1 in damages, with her legal costs to be worked out at a later date.
"I felt that acquiescing to a false claim compromised my integrity," Paltrow wrote in a statement shared to her Instagram story. "I am pleased with the outcome and I appreciate all of the hard work of Judge Holmberg and the jury, and thank them for their thoughtfulness in handling this case."
According to the Associated Press, Paltrow's attorney Steve Owens added in a statement he read outside court that "Gwyneth has a history of advocating for what she believes in – this situation was no different and she will continue to stand up for what is right."
Paltrow touched Sanderson's shoulder and spoke to him as she left the courtroom. He told the media outside court that she had said "I wish you well", and that he had replied "Thank you dear".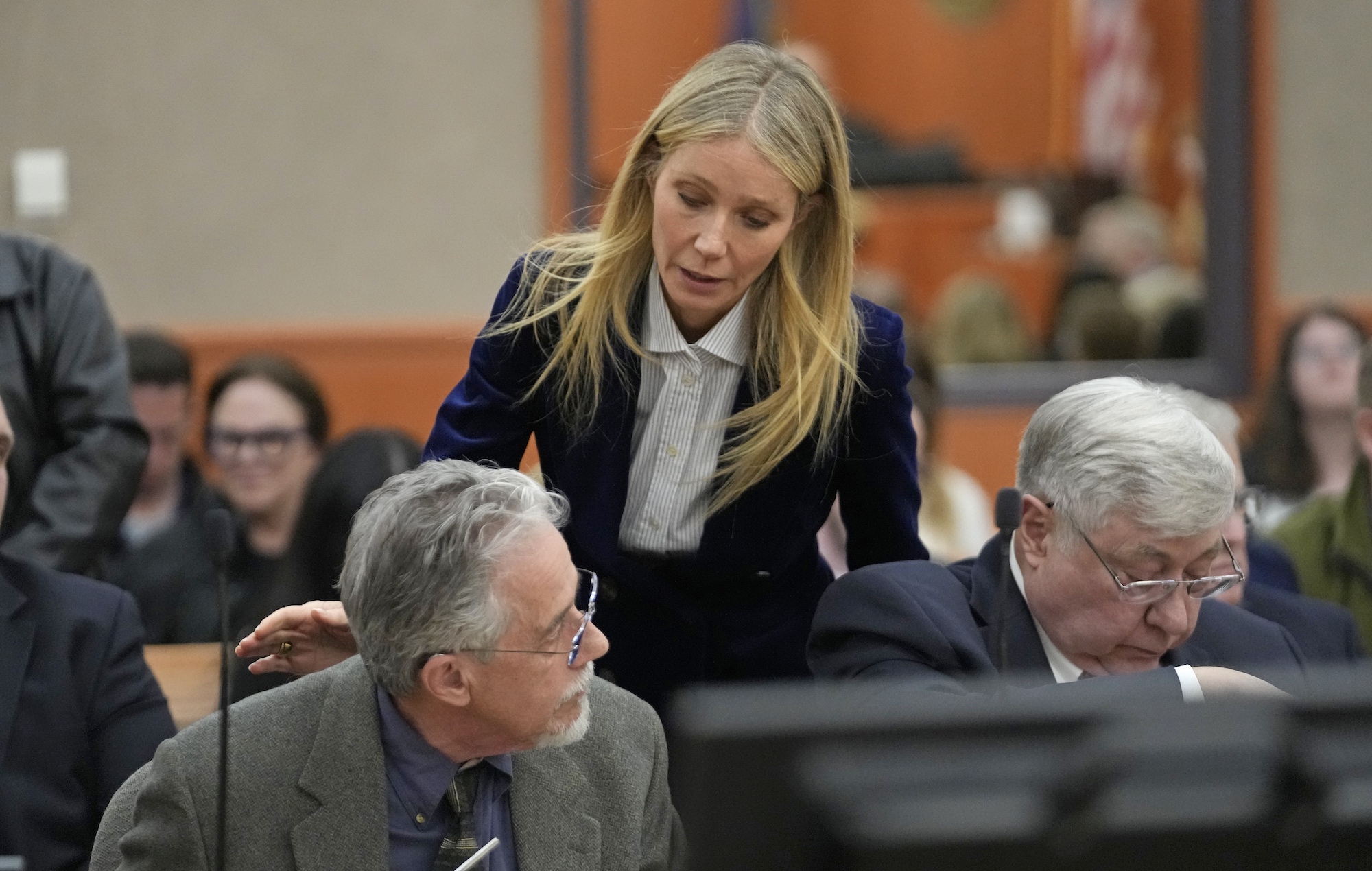 The Guardian reports that Sanderson said it was a "real disappointment" how he had been characterised during the trial. "It wasn't just about the facts of the accident, was it?" he commented. "It was narrative about the life I've lived. They said things that were absolutely not true."
Sanderson had claimed that Paltrow's "reckless" behaviour on the slopes had resulted in her colliding with him, which he alleged "[knocked] him down hard, knocking him out". Sanderson's lawyer told the court Paltrow showed "conscious disregard for other people on the mountain" on the day of the incident. In addition to a brain injury, Sanderson's complaint claimed that the incident also caused him to suffer four broken ribs as well as "pain, suffering, loss of enjoyment of life, emotional distress and disfigurement".
During her testimony, Paltrow denied engaging in "risky behaviour" while skiing, reiterating her claim that it was Sanderson who crashed into her. "I was skiing and two skis came between my skis, forcing my legs apart, and then there was a body pressing against me, and there was a very strange grunting noise," Paltrow said.
The trial captured significant public attention, sparking viral social media moments surrounding Paltrow's courtroom attire, including her glasses and the time during testimony when the actress was asked about the "losses" she sustained from the crash. "Well, we lost half a day of skiing," Paltrow replied.
Another headline-making moment came when Paltrow was questioned about her relationship with Taylor Swift. In 2017, the singer was awarded the $1 she sought in punitive damages, after a jury ruled in her favour in a case against a radio DJ accused of sexually assaulting her. After being asked if she was "good friends" with Swift, Paltrow replied: "I would not say we are good friends. We are friendly. I've taken my kids to one of her concerts before but we don't talk very often."
The post Gwyneth Paltrow found not at fault in trial over 2016 ski collision appeared first on NME.