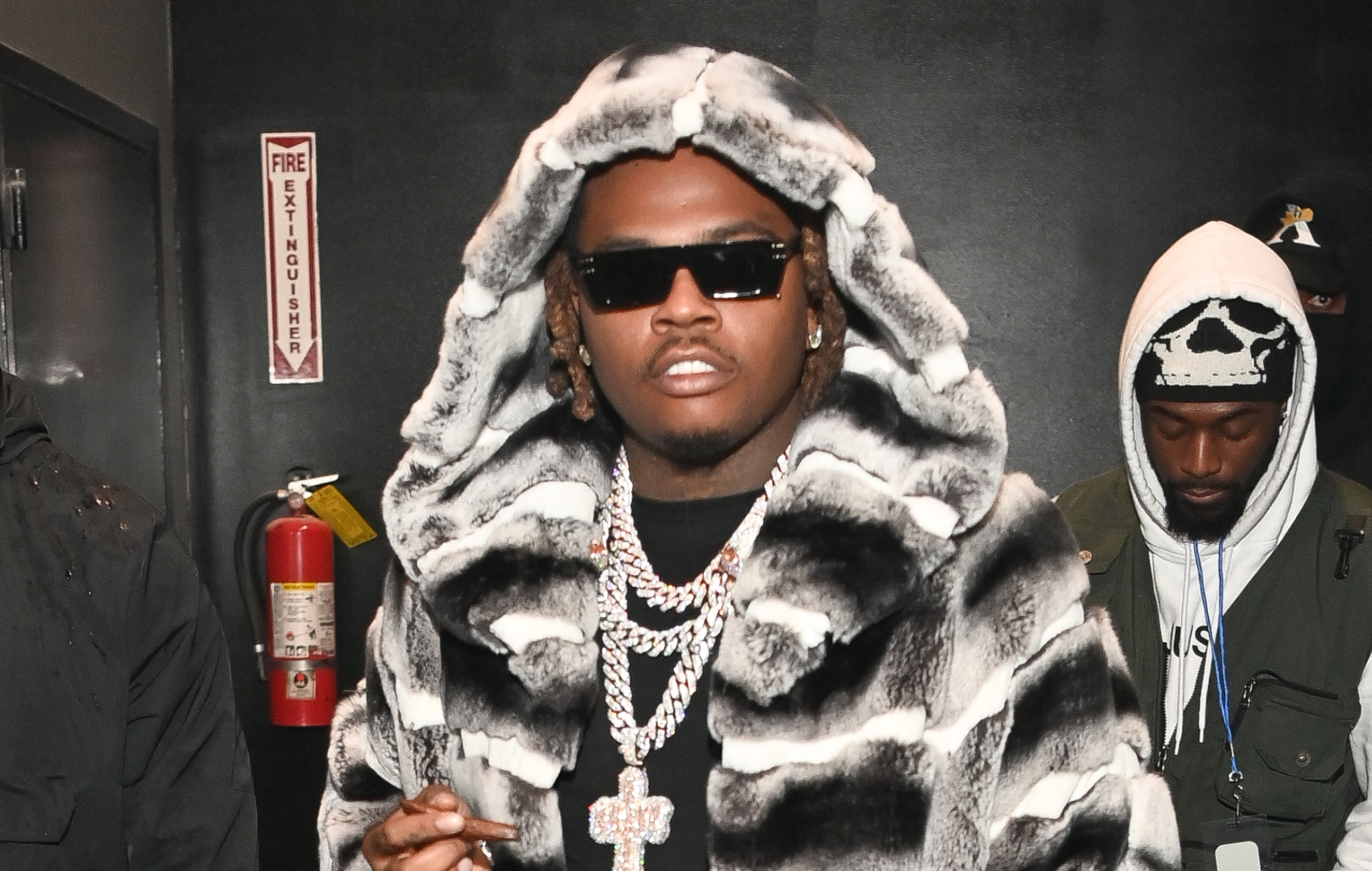 Gunna has released new single 'Bread & Butter' – addressing his recent RICO trial and allegations of "snitching".
In May last year, Gunna was arrested and charged – alongside Young Thug and 25 others – with allegedly violating Georgia's Racketeer Influenced and Corrupt Organizations (RICO) Act. and more. Authorities believe the YSL record label and collective is allegedly a "criminal street gang" that was partly founded by Thug in 2012.
On December 14 2022, Gunna pleaded guilty to a racketeering conspiracy charge in a sweeping gang indictment, and was sentenced to five years with one served in prison. He must also carry out 500 hours of community service.
Last Friday (June 2), Gunna – real name Sergio Kitchens – released 'Bread & Butter'; a sombre track that sees him try to clear the air for four minutes.
The lyrics see the rapper to his RICO case, his plea deal, and those who called him a snitch. He raps, "Never gave no statement or agreed to take no stand on 'em," referring to him never giving evidence against anyone in YSL, including Young Thug.
[embed]https://youtube.com/watch?v=PpCZPdLC6Cc&feature=oembed[/embed]
"While I have agreed to always be truthful, I want to make it perfectly clear that I have NOT made any statements, have NOT been interviewed, have NOT cooperated, have NOT agreed to testify or be a witness for or against any party in the case and have absolutely NO intention of being involved in the trial process in any way," he said in a statement.
On 'Bread & Butter', he also alluded to the friends he lost following the trial: "Fuck them boys, I found out who my real partners / And who was only with me 'cause I had dollars."
Many rap peers of Gunna's, including Lil Durk, Boosie, and longtime friend and collaborator Lil Baby, unfollowed the Atlantan when he was accused snitching on Young Thug. However, on the track, Kitchens also negated this theory: "You bitch-ass n****s got me as the topic of the chat / You switched on me when you know you in business with a rat / And the boy that's like your brother, ain't nobody speak on that."
[embed]https://youtube.com/watch?v=knlkHsYutjY&feature=oembed[/embed]
The music video also addresses the news surrounding his legal issues by playing soundbites from news broadcasts talking about the RICO case. The song was released days after Gunna was seen courtside at a basketball game between the Miami Heat and Boston Celtics on May 30.
In January, Gunna dropped his first verse since his arrest on 'Brodies' with German rapper Ufo361. In the same month, he shared his first photo since being released and called for Young Thug to be freed as well.
Young Thug – real name Jeffery Lamar Williams – is currently on trial for nine charges and is awaiting the verdict of his case.
The post Gunna addresses RICO trial and snitching allegations in 'Bread & Butter' appeared first on NME.