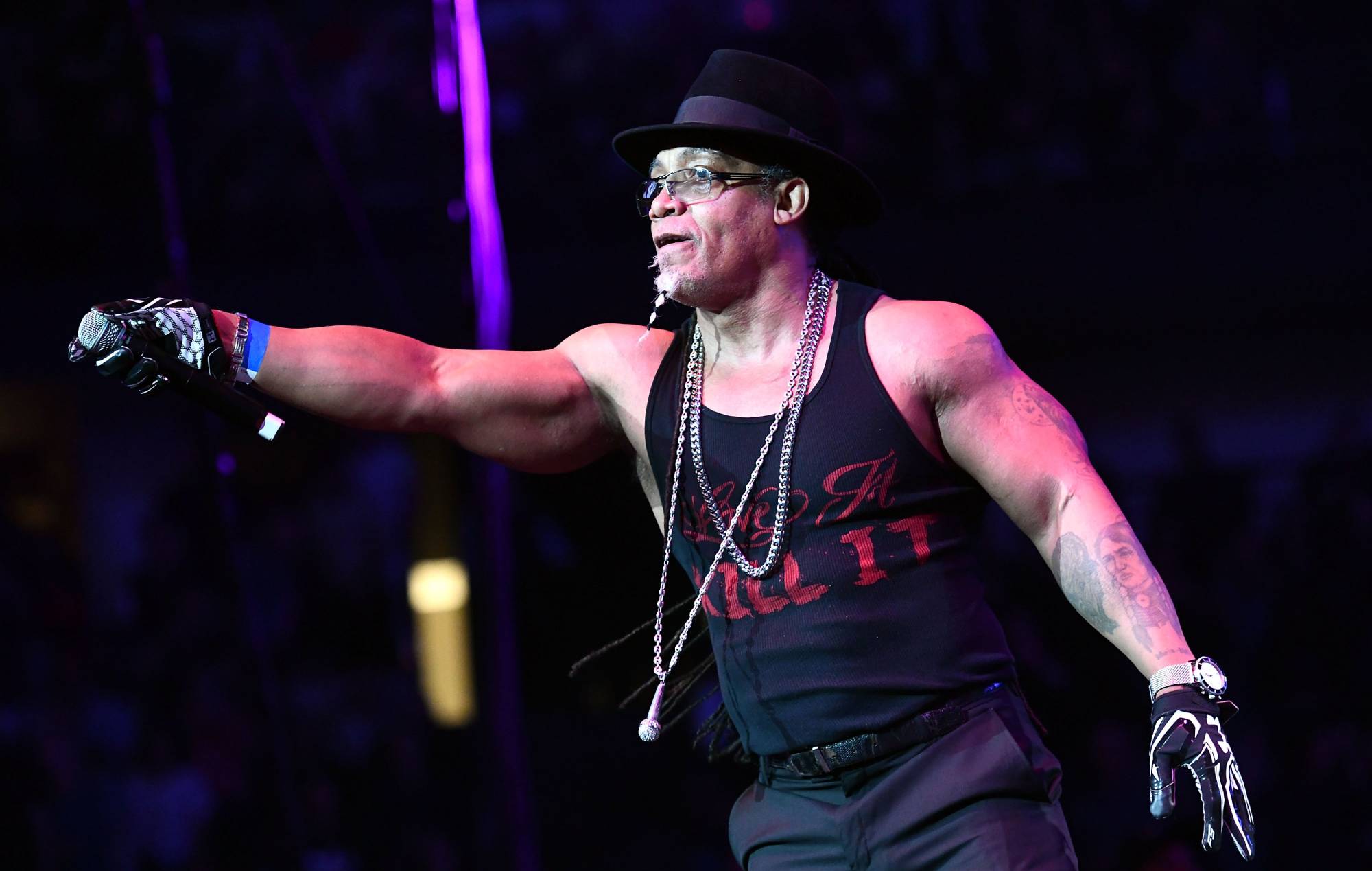 Grandmaster Flash & The Furious Five's Melle Mel – real name Melvin Glover – has been arrested and charged with Felony Domestic Violence in the US this week.
According to Rolling Stone, the artist, who performed at this year's Grammys, was arrested in Los Angeles on Monday (June 26). He was charged with felony domestic violence and released after posting a $50,000 (£39,000) bond.
The alleged victim has since detailed the accusations on a social media post seen by Rolling Stone, claiming she was hit in the eye by Glover. He has since responded to the allegations via Rolling Stone.
"It's very simple," Glover told the publication. "She said I punched her in the eye. She also said she had eye surgery a month ago. Had I punched her in the eye, especially with rings on, she would have had a cut eye.
"It would have been way worse. Something did happen to her eye, but I did not punch her. With me tussling with her and trying to get her away from me to get her out of the room, something happened."
The 62-year-old rapper is due back in court on July 17 to face the felony domestic violence charge.
Glover is set to perform alongside artists including Snoop Dogg, Lil Wayne, Ice Cube, Run-DMC and more at the upcoming Hip Hop 50 Live concert in New York this August.
In collaboration with Live Nation, the record label Mass Appeal – which is co-owned by New York rap legend Nas – have announced the full line-up for their upcoming one-off celebratory event, headlined by the trailblazing hip-hop group Run-DMC.
There will be several speciality sets at the event including one honouring the "Queens of Hip-Hop" featuring Lil Kim, Eve, Trina, and Remy Ma. Another set will pay homage to the "Pillars of Hip-Hop" where Glover will perform alongside Kool Herc, Grandmaster Caz, Melle Mel, and Roxanne Shante.
It's not yet clear yet if the upcoming trial date will affect Glover's appearance at the event. NME has reached out to representatives of Glover for comment.
For help, advice or more information regarding sexual harassment, assault and rape in the UK, visit the Rape Crisis charity website. In the US, visit RAINN.
The post Grandmaster Flash & The Furious Five's Melle Mel charged with domestic violence appeared first on NME.