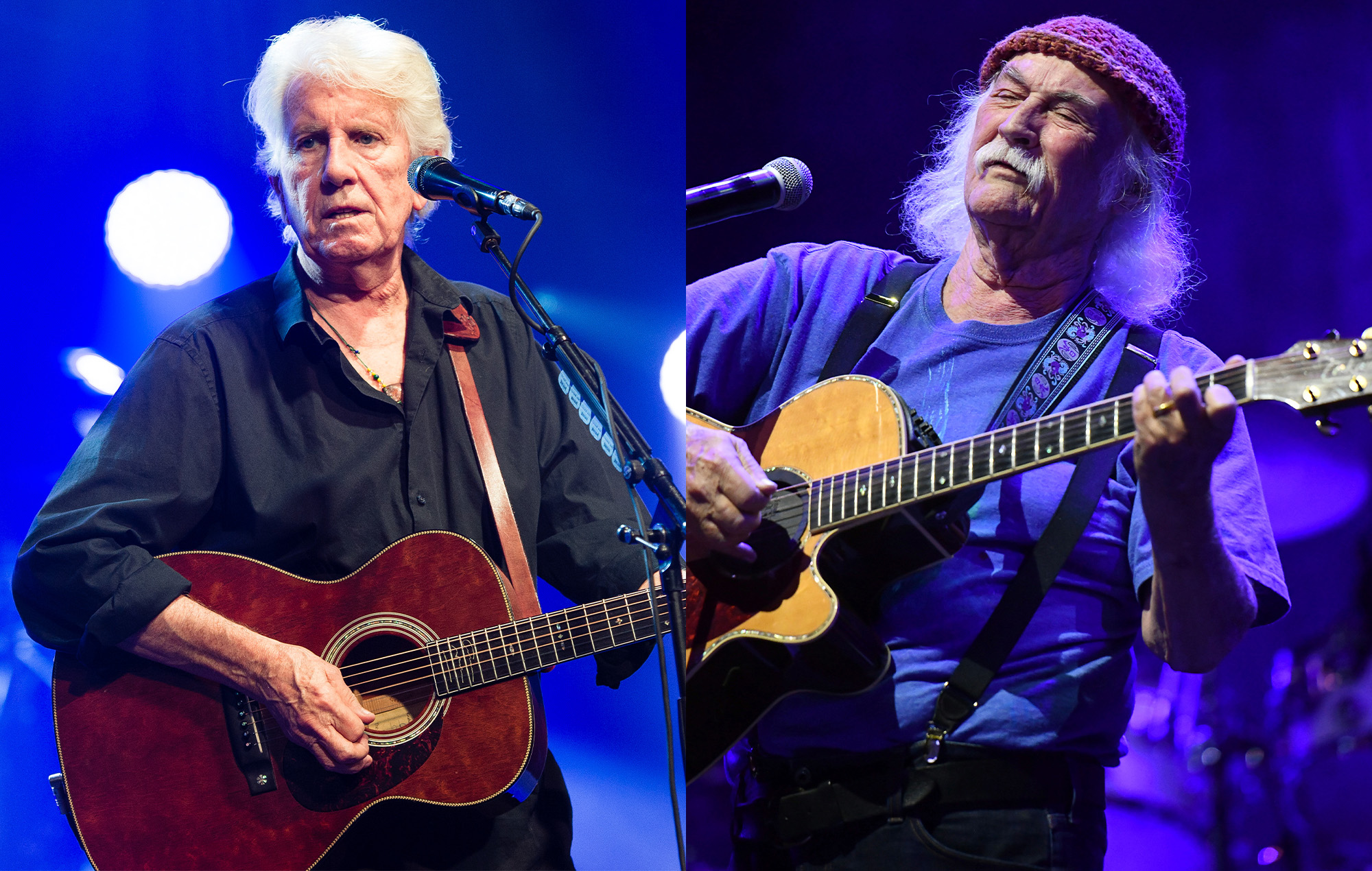 Graham Nash has opened up about his relationship with David Crosby in the months leading up to the latter's death, revealing they'd been close to rekindling their friendship after years of feuding.
The revelation came in a new interview Nash did with AARP, which he sat down for to pay tribute to his former collaborator; the pair had worked together regularly between 1968 and 2015, most often via their supergroup Crosby, Stills, Nash & Young alongside Neil Young and Stephen Stills. In 2016, Nash confirmed the end of their creative partnership, citing an estrangement between the pair.
But as Nash told AARP, their relationship could have been on the mend before Crosby died at the age of 81 on January 20. "The fact is that we were getting a little closer at the end. He had sent me a voicemail saying that he wanted to talk to apologize, and could we set up a time to talk," he said. "I emailed him back and said, 'Okay, call me at eleven o'clock tomorrow your time, which is two o'clock on the East Coast.' He never called, and then he was gone."
It was "maybe a week and a half" before he died that Crosby reached out to Nash, the latter said, to which AARP writer Rob Tannenbaum suggested that Crosby may have known he was nearing his death. Nash replied: "You know, I've thought about that myself. He was a very intelligent man. I wouldn't put it past him to know that he was actually at the very end. The truth is, Rob, we've been expecting David to pass for 20 years."
Nash shared a heartfelt tribute to Crosby shortly after his passing, writing of their oft-fraught, but also fruitful relationship: "I know people tend to focus on how volatile our relationship has been at times, but what has always mattered to David and me more than anything was the pure joy of the music we created together, the sound we discovered with one another, and the deep friendship we shared over all these many long years.
"David was fearless in life and in music. He leaves behind a tremendous void as far as sheer personality and talent in this world. He spoke his mind, his heart, and his passion through his beautiful music and leaves an incredible legacy. These are the things that matter most. My heart is truly with his wife, Jan, his son, Django, and all of the people he has touched in this world."
As he continues to grieve the loss of his former friend, Nash told AARP that he's aiming to "only try to remember the good times" and "the great music that we made". He added: "I'm only going to be interested in the good times, because if I concentrate on the bad times, it gets too weird for me."
The post Graham Nash says he was "getting closer" to reconnecting with David Crosby before he died appeared first on NME.