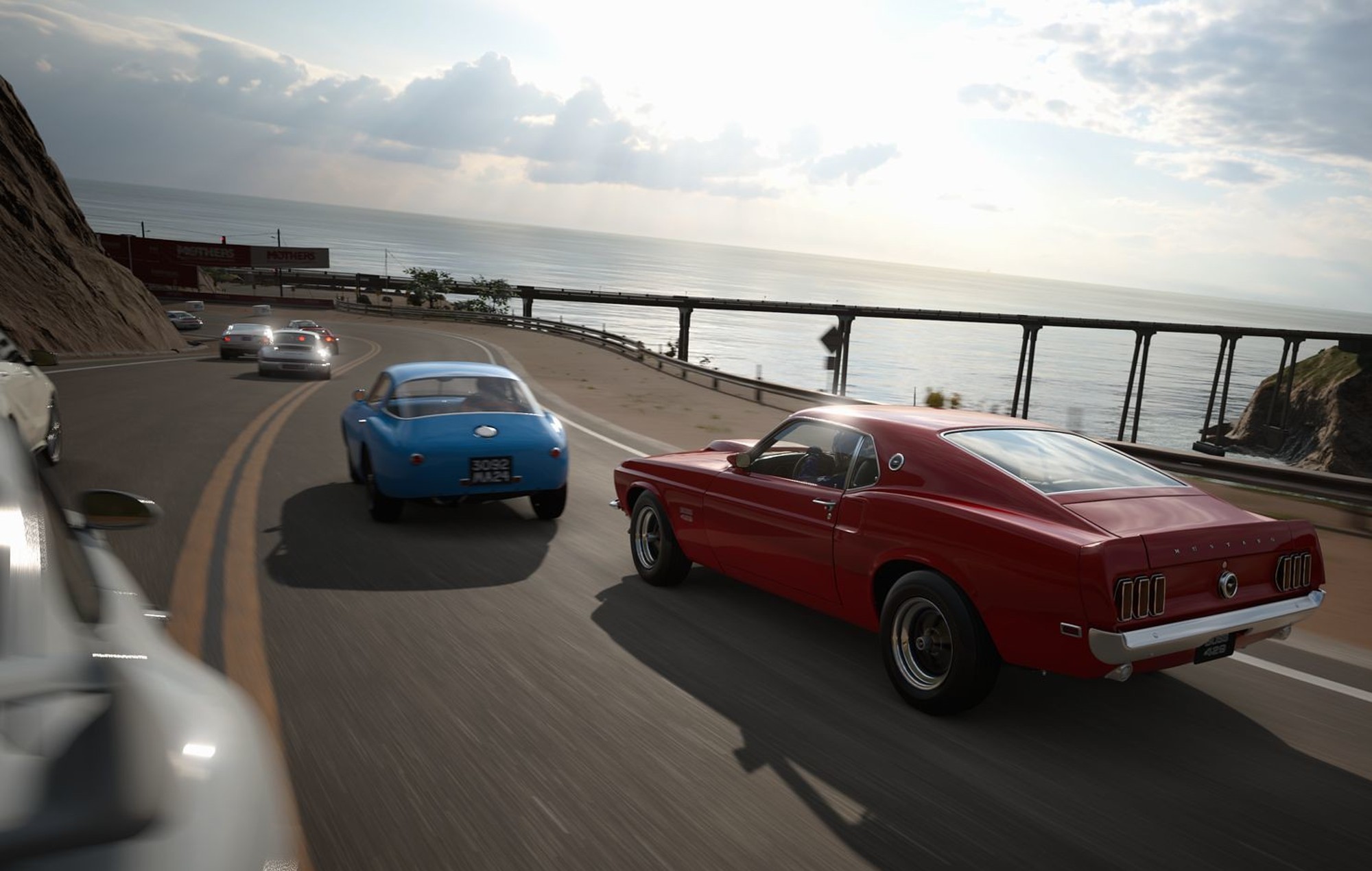 Gran Turismo 7 update 1.29 is set to introduce a "superhuman AI" opponent to the racing game, alongside new cars and a new track.
Set for release tomorrow (February 21), the latest update for Gran Turismo 7 will bring with it five new cars (Honda RA272 '65, Italdesign Exeneo Vision Gran Turismo Street and Off-Road Mode, Citroën DS 21 Pallas '70 and the Porsche 911 Carrera RS (901) '73) alongside the return of the Grand Valley map.
"A Gran Turismo classic, Grand Valley returns to the series with an all-new look. The full 'Highway 1' layout is a challenging course featuring full-throttle high-speed sections along with tight winding technical corners," reads the announcement from Sony.
"The shorter 2000m 'South' layout features harsh elevation changes and blind corners to keep drivers on their toes. An expansive environment where the ocean meets the mountains, as well as large bridge and tunnel sections makes for a dynamic location that recreates the excitement of driving the world's great winding seaside roads."
[embed]https://youtube.com/watch?v=ZnlEQbJnooM&feature=oembed[/embed]
The new Gran Turismo update also includes PSVR2 support ahead of the release of the new console later this week (February 22) as well as a limited-time race mode.
Available for PS5 users, Gran Turismo Sophy Race Together mode gives "players of all levels and abilities the opportunity to go head-to-head against GT Sophy, a revolutionary superhuman racing AI racing agent developed in a collaboration between Sony AI, Sony Interactive Entertainment and Polyphony Digital."
The special mode is available as a time-limited in-game event from Feb 21 to the end of March. Players will race against the "superhuman AI" in a series of four circuits of increasing difficulty, or can challenge the AI in a 1v1 mode.
Get ready to race in #PSVR2 with today's Gran Turismo 7's 1.29 update.

Also includes new cars, a classic GT track, and a head-to-head race against superhuman AI: https://t.co/c4ugS1JyGL pic.twitter.com/bCSQEZvf8E

— PlayStation (@PlayStation) February 20, 2023
Sony describes it as a "first look at GT Sophy and is designed to maximize the fun and excitement of racing against GT Sophy for everyone," with feedback used to "continually improve the GT Sophy Race Together mode feature for future releases."
Gran Turismo 7's 1.29 update goes live at 6am GMT tomorrow.
At the end of last year, Polyphony Digital president Kazunori Yamauchi clarified comments he made about Gran Turismo 7 coming to PC, saying "there is nothing to talk about."
In other news, fighter management sim Punch Club is set to receive a sequel, with the follow-up to the 2016 game coming later this year.
The post Free 'Gran Turismo 7' update adds PSVR2 support and a "superhuman AI" appeared first on NME.