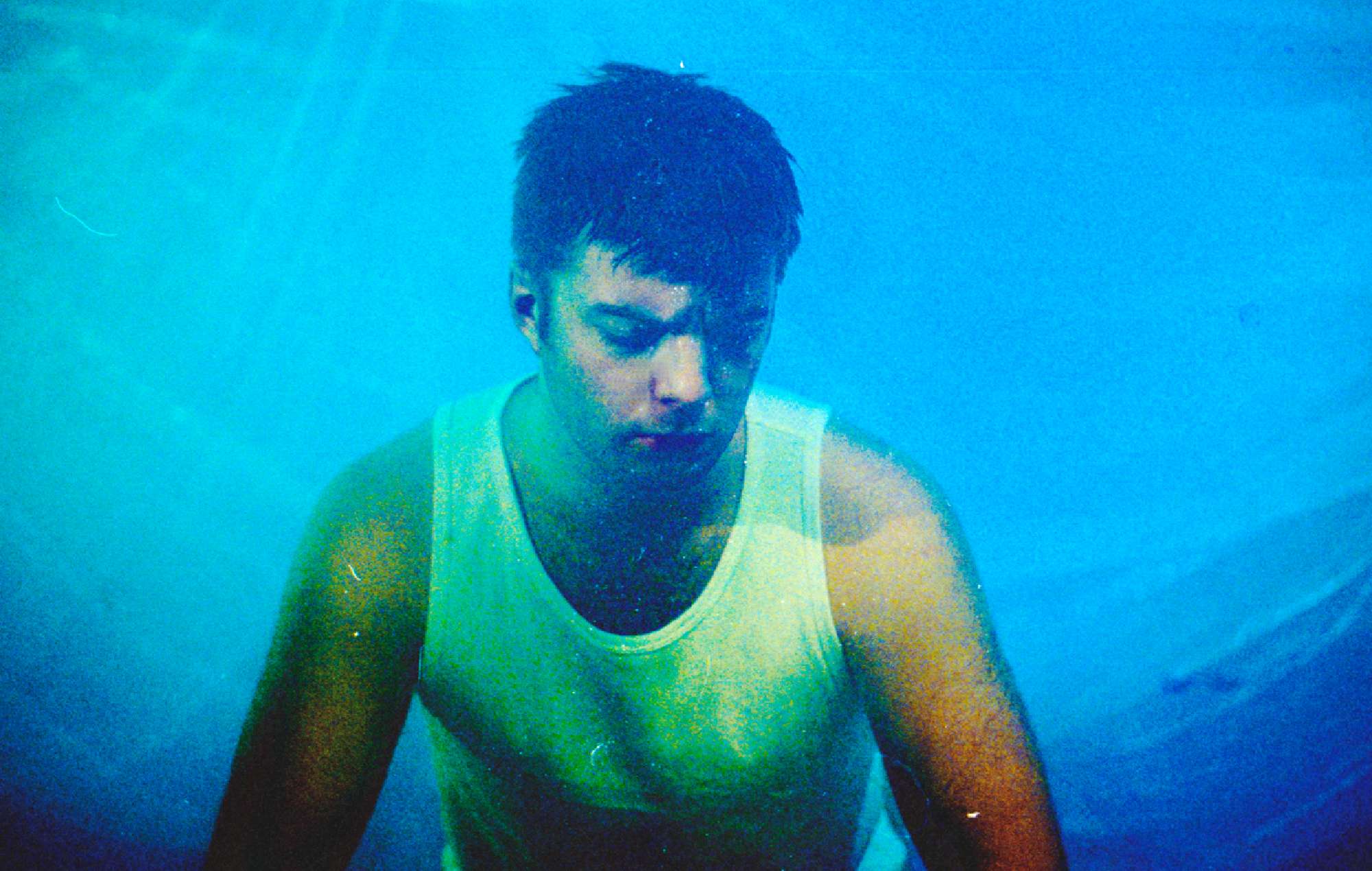 Fontaines DC frontman Grian Chatten has shared his latest solo single, 'Last Time Every Time Forever'.
The track is the third single, following 'The Score' and 'Fairlies', to be taken from his upcoming solo debut 'Chaos For The Fly', which will be released on June 30 via Partisan. The album was produced by Fontaines' longtime producer Dan Carey.
"'Last Time Every Time Forever' is a weak knee'd 99th lap around a hellscape town of your own making," said Chatten in a press release. "It's haunted by seagulls and hoarse-throated slot machines from the 1980s and it breaks its own promise on every listen."
Check out the song and its colourful lyric video below:
[embed]https://youtube.com/watch?v=xFoXqkdbwuk&feature=oembed[/embed]
Reflecting on his decision to pursue a solo project, Chatten said: "I was walking along Stoney Beach at night and it came to me on the waves. I just stood there and looked at them and I heard the whole fucking thing. Every part of it, from the chord progressions to the string arrangements."
He added: "I just thought: I want to do this myself. I know where we as a band are going next and that's not where I want to go with this. I've got a couple of exaggerated aspects of my soul that I wanted to express.
"The rest of the band are all creative and songwriters in their own right, too. I didn't want to go to them and be like, 'No, every single thing has to be like this.' I didn't want to compromise with these songs in that way."
As for the writing process, Chatten said "a lot of the album was written with just me and a guitar and I really like the idea of it being boiled down to those elements".
"That feeling of having the song in the palm of your hand, that control of having it with just you and a guitar. There's an intensity as a result of that," he continued.
Chatten will also be playing a string of sold-out record in-store shows around the time of the album's release. Find the full list of dates below.
JUNE
30 – Bristol, Rough Trade
JULY
2 – Manchester, Night & Day Cafe (re: Piccadilly Records)
4 – Brighton, Resident Records
5 – London, Rough Trade East
The post Fontaines DC's Grian Chatten shares new single 'Last Time Every Time Forever' appeared first on NME.