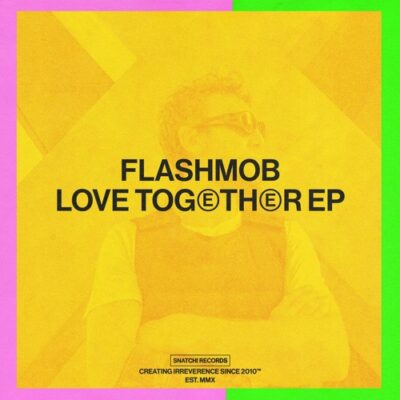 We have got a real treat for you, a hot new track called 'Love Together' by Flashmob, released on the legendary Snatch! Records. The repeated phrase "let's love together" is so simple, yet so effective.
The production on this track is top-notch. Flashmob really knows how to blend house and techno elements to create a sound that's both sexy and atmospheric. The breakdown is especially impressive, with a dreamy feel that builds tension before the beat drops back in with renewed energy.
'Love Together' is a feel-good track that's perfect for getting your body moving and your spirits lifted. And with its release on Snatch! Records, you know it's got the stamp of approval from some of the biggest names in the game especially as this tracked rained down on us during Dennis Ferrer B2B Skream at Skyline LA.
The post Flashmob Releases Highly Effective House Record, `Love Together´ appeared first on EDM | Electronic Music | EDM Music | EDM Festivals | EDM Events.