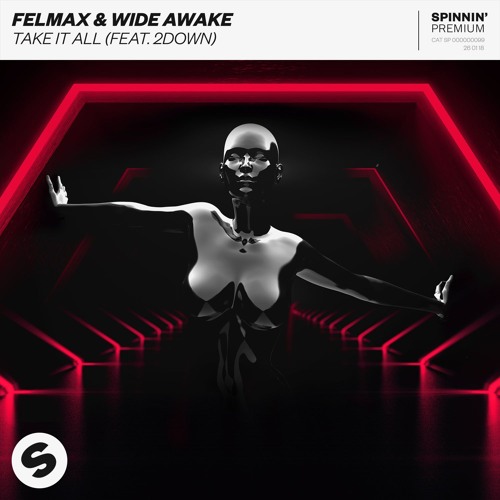 Felmax & Wide Awake – Take It All (Ft. 2Down)
Felmax is back with another single as he collabs with London-based duo Wide Awake. Featuring singer/songwriter 2Down, their new track "Take It All" brings out a future bass and trap-infused mix. Released by Spinnin' Records, the song holds a relaxing vibe with its smooth vocals, bass, and melodic synths. Fans are digging the track as they are impressed with the outcome.
"Take It All" has versatility when it comes down to the melody and drop. The beginning the track will run slow and steady as the bass and beats play. 2Down's soothing vocals are sung during the verse with the trap sounds. The drop is the highlight the track as the repetitive bass, high synths, and high-pitched vocals intertwine. Overall, the collab successfully produced a tune that draws many listeners!
Check out "Take It All" on SoundCloud and grab a free copy the track!
Felmax & Wide Awake – Take It All (Ft. 2Down) – |