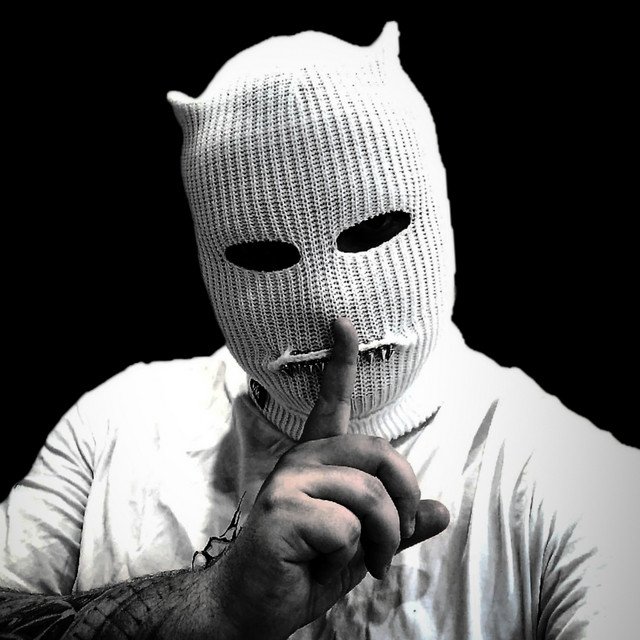 Alexander Erbes, from the Russian Federation, Perm, has gathered his loyal companions for a new series, ERBES Squad Chapter 1 with Runes, Snappy Jr., Spritzur, T3$LV, Miggy and Earl The Kid on the prominent bass music source, Electronyze Me. The collection released last week has already garnered support from Riot Ten, Dirtyphonics, Snails, Samplifre, Lit Lords, Excision and Blunts & Blondes.
Since starting to create music in 2007 in Florida, ERBES, largely trap influenced music has landed on Insomniac, Trap City and Proximity's channels as well as hit the airwaves at festivals and events such as EDC Las Vegas, EDC Orlando, EDC Mexico, HARD Summer, Sunset Music Festival, Beyond Wonderland, Nocturnal Wonderland, Space Yacht and more.
With a philosophy of, "do not listen, and do not look at anyone. Do what you see fit, and you will succeed in anything," ERBES has been experimenting with sound, inspired by horror and cyber punk while still offering the brighter side of bass music with tracks such as 'Take My Heart'.  For the latest EP, there is a dark theme illustrated on the cover art of a cloaked secret society gathering in the forest at night.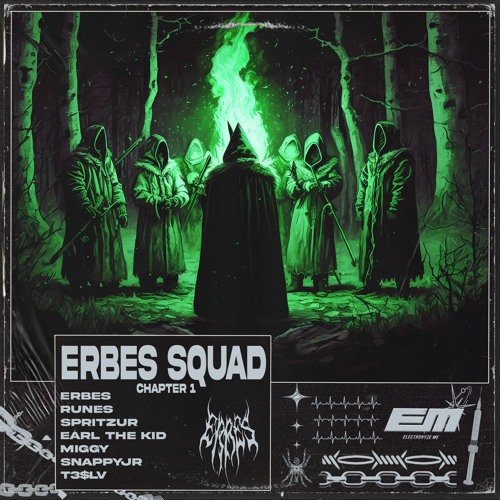 The adventurous Chap 1 starts with a Runes' collaboration, 'Black Out' that hits with crunchy bass and eerie textures to extract the demons in us all.  'Destruction' with SnappyJR follows which unleashes the bass and touches on midtempo progressions to takeover the dancefloor. Spritizur surfaces for 'Project 743', a grimey beat matches with timely vocal work and a whirlpool of sounds to take you deep.
Stepping up the plate next is 'SW33T TVVVTH' with T3$LV that plays with melodic synth notes and drops with a ratchet bass. Miggy and Erbes effort comes together for a perfect club banger and that highly-anticipated wall of reverberating bass. Capping off the EP is 'Hypnosis' with Earl the Kid's influence from the underworld.
Electronyze Me:
ERBES:
The post ERBES Squad Chapter 1 Reveals Sounds from the Darkside [Electronyze Me] appeared first on EDM | Electronic Music | EDM Music | EDM Festivals | EDM Events.