Elohim and GRiZ have collaborated to bring a spacey lounge funk track full of good vibes and refreshing tranquility. 'Bring Me Back' is an infectiously upbeat track that showcases Elohim's effortless melancholic vocals and GRiZ's keyboard soaked production. The pair have both been shining as marquee names and in-demand collaborators in the pop + electronic space.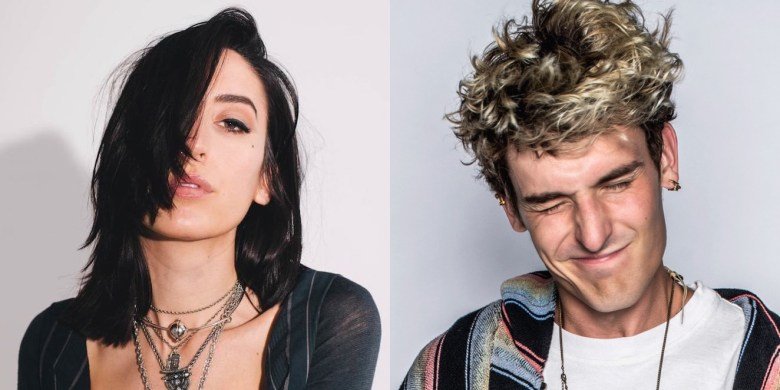 The track starts simple, a lone chord progression that carries into Elohim's mesmerizing vocals that builds with electronic accompaniment and crescendos into a colorful soundscape with both familiar and highly creative percussion and ever-clever sound design by GRiZ. This synthesis of the artists colorfully feels itself and rides out into the dawn as a track perfect for both late night vibes and Friday morning feels.
GRiZ and Elohim's lasting friendship and love of each other's creative mission inspired 'Bring Me Back'. Their long standing desire to collaborate and the continuous exchange of ideas culminated into a piece of work that showcases both of their talents flawlessly.