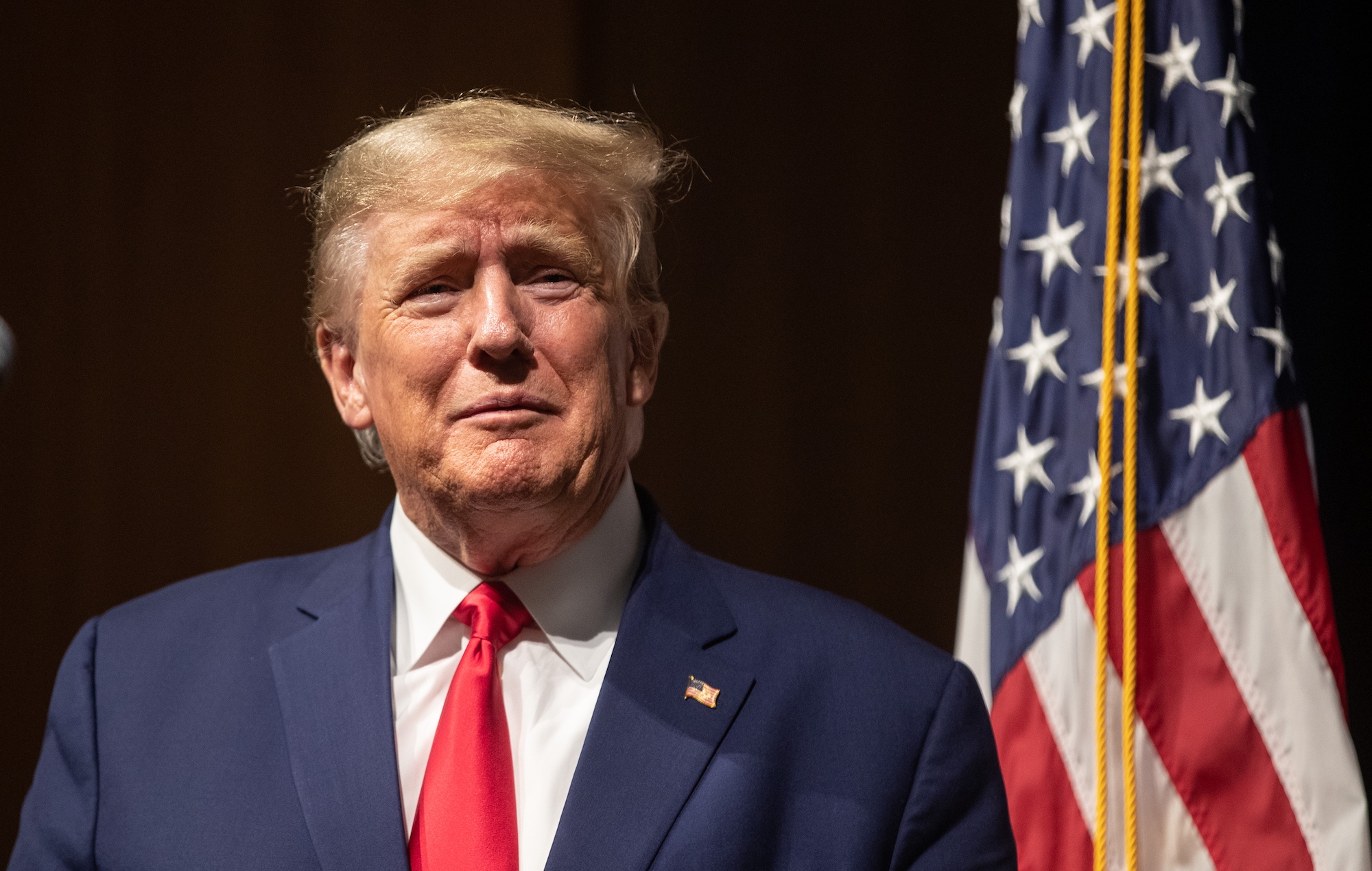 A grand jury in Manhattan, New York has voted to indict former US president Donald Trump on criminal charges. While the exact charges are not yet known, they relate to hush money paid to adult film star Stormy Daniels shortly prior to the 2016 US federal election.
The indictment, which follows an investigation led by Democratic Manhattan District Attorney Alvin Bragg, makes Trump the first former US president to face criminal charges. The New York Times reports that the district attorney's office has confirmed both the indictment and that prosecutors had been in contact with Trump's lawyer to facilitate his surrender and arraignment.
In a statement shared by Trump via his own Truth Social platform, the former president called the indictment "political persecution and election interference at the highest level in history". He described it as part of a "witch-hunt to destroy the Make America Great Again movement".
Trump went on to accuse the Democratic Party of "indicting a completely innocent person in an act of blatant election interference" and "weaponizing our justice system to punish a political opponent".
Trump's lawyers also made a brief statement denying any charges. "President Trump has been indicted," wrote Susan Necheles and Joe Tacopina in a statement. "He did not commit any crime. We will vigorously defend this political prosecution in Court."
Trump had been aware that the indictment was on the way after Bragg's office gave him the option to testify before the grand jury. He declined, but on March 18 told his Truth Social followers that he would be arrested the following week, and instructed them to "protest" and "take our nation back".
Trump is expected to turn himself in and face arraignment next week, the New York Times reports, at which time the specific charges will be unsealed.
In October 2016, Trump's then-attorney Michael Cohen paid Daniels – with whom Trump allegedly had an affair in 2006 – a sum of $130,000 in order to sign a non-disclosure agreement preventing her from publicising details of the alleged affair. Cohen created a Delaware limited liability company called Essential Consultants LLC expressly for the purpose, transferring funds into it from his home equity line of credit.
It's alleged that Trump then directed Cohen be reimbursed. Cohen has testified that the funds, reportedly totalling over $400,000, were authorised by Trump and paid via the Trump Organization company. He stated under oath that he paid Daniels "in coordination with and at the direction of a candidate for federal office". The company's internal records falsely identified those reimbursement payments as legal expenses.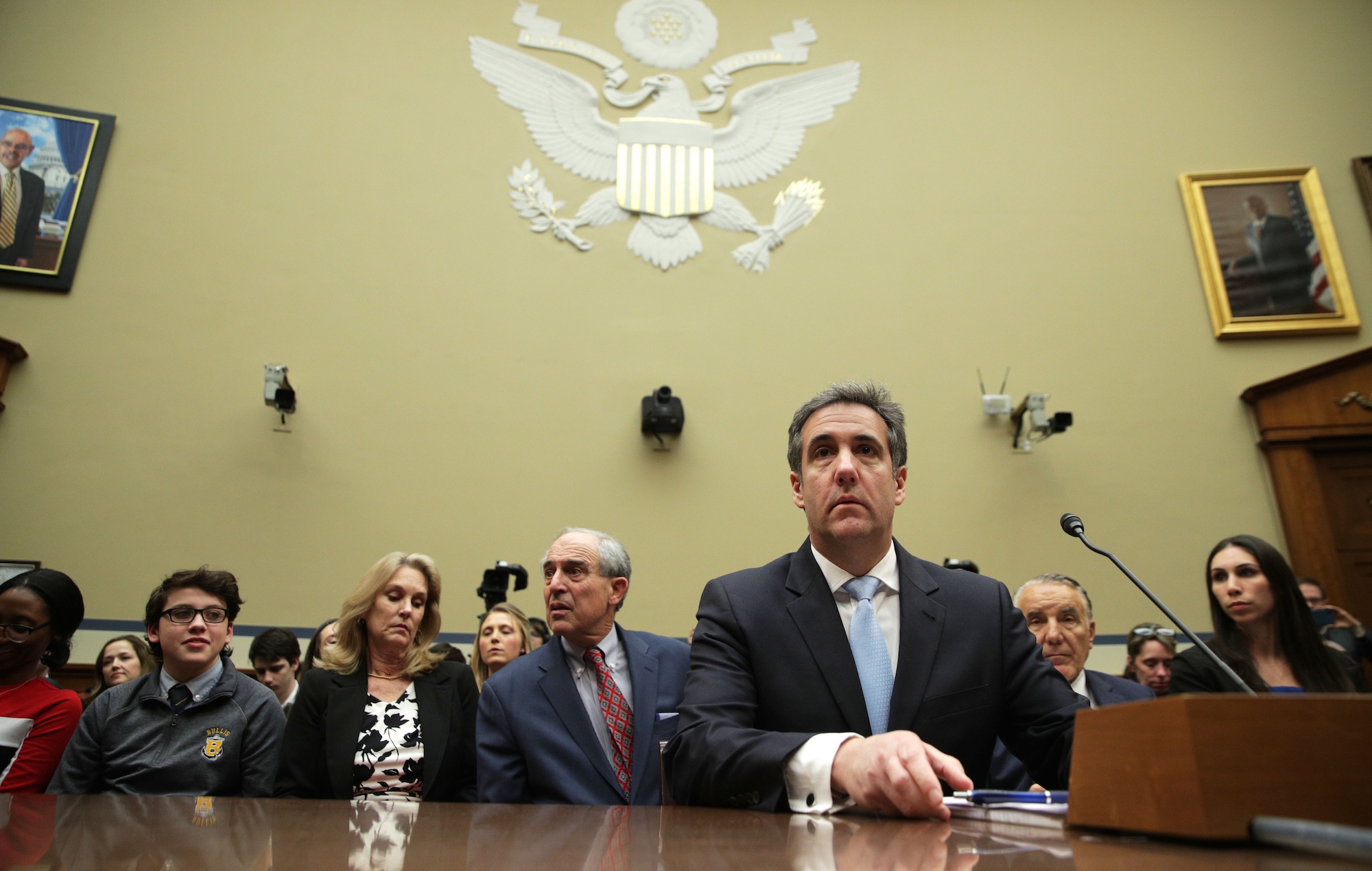 The Wall Street Journal reported on the payment in early 2018. Cohen initially denied making the payment before publicly acknowledging it a month later. Trump, in April of that year, said he was unaware of Cohen's payment, but later that month admitted Cohen had represented him in "the Stormy Daniels deal".
In May 2018, Trump's then-lawyer Rudy Giuliani stated that Trump had reimbursed Cohen for the payment. Late that year, Trump tweeted that the reimbursement as a "simple financial transaction" and, during an interview with Reuters, said that "there was no violation based on what we did" with regards to Daniels' payment.
In August 2018, Cohen pleaded guilty to multiple criminal charges, including a campaign finance violation. He was sentenced to three years in federal prison on an array of various charges, and was also disbarred.
"[It's] the first time in United States history that a former president has been held accountable," Cohen said during an interview with MSNBC today regarding Trump's indictment. "It shows that the rule of law, that justice still exists in this country, and that accountability really matters."
Trump's indictment comes amid his third bid for the US presidency, as he attempts to secure the Republican Party nomination for the 2024 election. Neither the indictment nor a possible conviction would rule Trump out of running for president, and he has previously stated that if charged with a crime he would continue campaigning for the Republican nomination. However, according to recent polling, 44 per cent of Republican voters said they felt Trump should drop out of the race if he was indicted.
The indictment is just one of multiple legal matters Trump faces. He remains under investigation in Georgia for his alleged attempts to subvert election results in the state in 2020. An FBI investigation is also currently ongoing into Donald Trump's handling of government documents.
The post Donald Trump indicted on criminal charges in connection with hush money payments appeared first on NME.