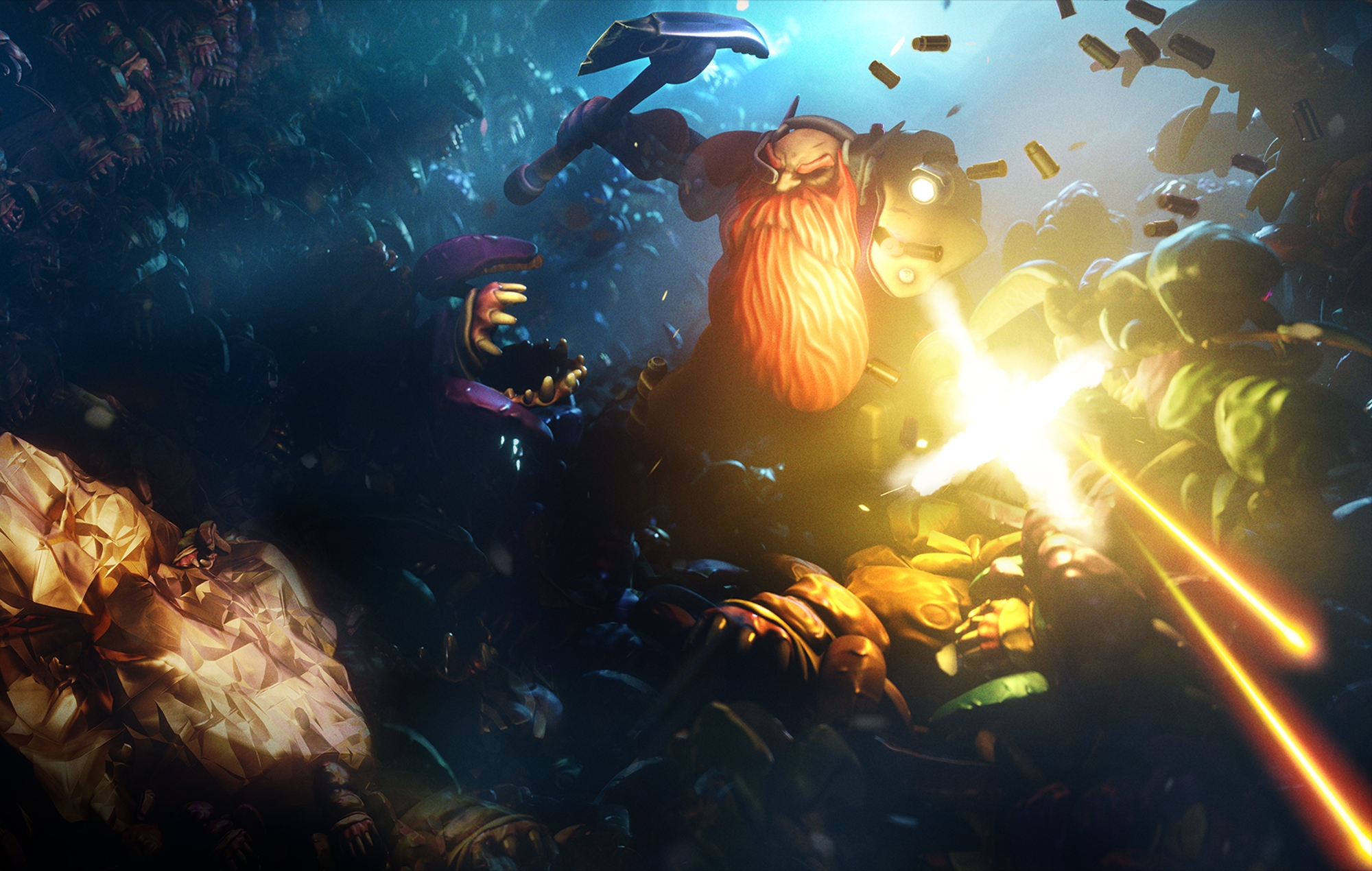 Ghost Ship Publishing has announced Deep Rock Galactic: Survivor, a top-down single-player shooter that may look familiar to fans of 2022's indie hit Vampire Survivors.
Set on the planet of Hoxxes from Deep Rock Galactic, Survivor is an auto-shooter that will task players with surviving increasingly powerful waves of enemy aliens. The objective is to complete missions assigned by the Deep Rock Galactic company, gathering valuables and upgrading your gear before returning to the Drop Pod.
Set to launch as an Early Access PC game this year, the initial version of Deep Rock Galactic: Survivor will release with four playable characters, over 30 weapons, and between three to five biomes to explore. In terms of enemies, Ghost Ship Publishing says there will be over 10 enemy types at launch, and up to three boss fights to tackle.
The first trailer for the game – which you can watch below – shows some of the missions include mining a certain amount of gems and killing aliens. A number of upgrades are also teased, including a Fire Defense Drone, incendiary grenades, and an autocannon.
[embed]https://youtube.com/watch?v=h6koRh1v3nU&feature=oembed[/embed]
"Kill bugs, upgrade your gear, and delve deeper into the caves of Hoxxes," reads a description from Ghost Ship Publishing. "Meet waves of enemies head-on in fast and hectic combat, or tunnel your way out of trouble. Each encounter is unique with random cave generation and enemy waves, as you've come to know from Deep Rock Galactic."
Deep Rock Galactic: Survivor is being developed by Funday Games, a Danish studio formerly known as Funday Factory. The company's other titles include mobile game Subway Surfers and upcoming Western sim Don't Die In The West.
It's one of three games revealed by Ghost Ship Publishing today (February 28), following the publisher's launch in February.
The company's other two debut games include single-player roguelike SpellRogue and multi-player action game DarkSwarm.
The post 'Deep Rock Galactic' is getting a 'Vampire Survivors'-style spin-off appeared first on NME.