CONNR arises from an exciting career as a session guitarist and producer to head in a new direction musically as a solo artist by mixing pop, alt-rock, and hip hop. Today, after a 2-year hiatus from his award-winning band, Next Door to the Moon, CONNR reveals his debut single, 'Cynical Love'.
Showcasing his emotive roots that are influenced by ILLENIUM and Bring Me The Horizon, 'Cynical Love' is a modern, dynamic pop anthem that will resonate with the masses.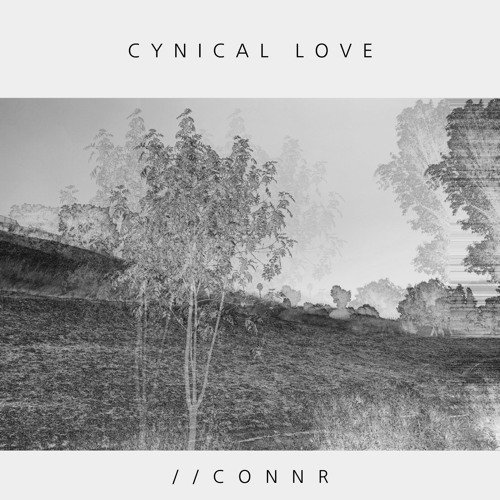 Produced by Will Pugh of Cartel and Taurids, 'Cynical Love' revs you up with a party hard attitude and an uptempo beat, then hits the heart with darker lyrics. CONNR's professionalism shines through the track's clean production, dynamics and crisp guitar riffs. 
Always with a green tea in hand, CONNR actively produces records for artists through his company 137 Productions. CONNR has managed to notch up multiple award-winning singles and music videos.
As a session musician, he has played guitar with Thirty Seconds To Mars and performed on the same bill as Halsey, Walk The Moon, K.Flay, and more. In addition to pursuing an exciting trajectory in his musical journey, CONNR manages to raise his daughter full time, study for his real estate license and keeps an eye on the family eye-wear business.
Keen to hear more of CONNR's story we reached out for the exclusive interview.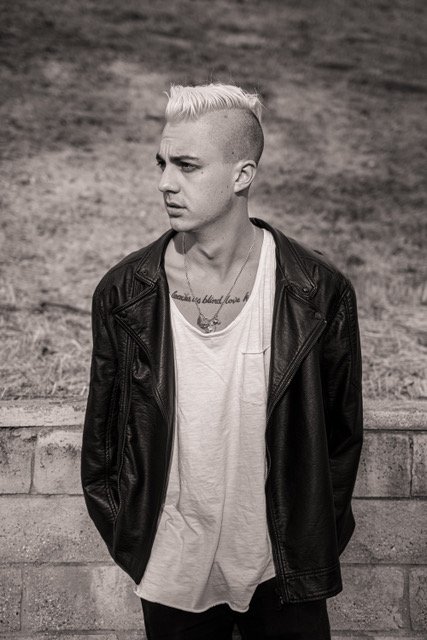 What have been some of your favorite moments as a guitarist? 
As a guitarist, just playing in bands over the past 15 years has been fulfilling on its own – My favorite moments list would be a mile long. But I will say that an enormous career highlight was performing at The Forum in Los Angeles with Thirty Seconds to Mars. That was insanely cool!
What was the first song you learned on the guitar? What is the most recent cover song you have learned? 
The first song I ever learned on guitar was "Boulevard of Broken Dreams" by Green Day. Most recent cover song I learned was "Snow" by Red Hot Chili Peppers – I actually learned it for one of my students so I could teach it to him. 
What are some of your award winning songs you have managed? 
As an artist, my last band Next Door to the Moon locked down a few award winning songs with "Can't Quit It" and "Situation." The former was especially popular as far as awards are concerned… As a producer, Jack McCain's single, "Out From The Dark" notched "Best Rock Producer," "Best Rock Song" and "Best Rock Recording."
With Danger Escape, we've won awards for their songs, "Apocalypse Princess", "Doomsday" and "Digital Minds". Another artist I produce, American Sweetgum, tied with Danger Escape in one category with their song, "ISTWSA". It's always exciting, whether being an artist or producer, to be acknowledged for hard work and music we believe in. Very grateful!
What are 5 of your favorite electronic music tracks right now? 
My top 5 would probably be "Sorry for Now" by Linkin Park, "About Me" by Koven, "nihilist blues (feat. Grimes)" by Bring Me The Horizon, "Good Things Fall Apart (with Jon Bellion)" by ILLENIUM and "Those Days are Gone" by Busted.
What is it like living in LA right now? 
With the andemic going on right now, I feel like most residents here are taking it pretty seriously, so all things considered I feel like we are doing all we can to minimize the spread of COVID. Generally speaking, pandemic aside, the music scene in LA tends to fluctuate, but I think there's a lot of great music. I personally love living in LA – It's been home to me since I was 17. The part of town I live in has very little traffic and is a nice little community.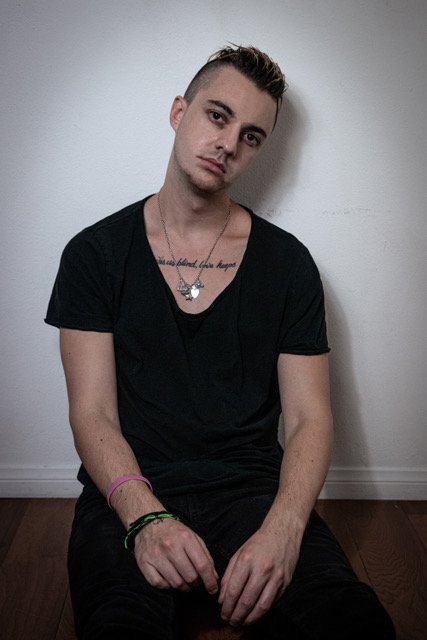 From your experience as Founder of 137 Productions, what are some tips on building a brand for an artist or start up company you have learned? 
I would say be ambitious, persistent and love what you do. The other thing is saying yes to as many opportunities as possible, even if it's something where you don't have much experience – I see each of those as critical chances to learn and further your craft. If you're a producer, do everything in your power to make your artist feel like you are going above and beyond to meet and exceed expectations. Every opportunity is a chance for people you work with to spread the word about you, so you want to make sure everyone has the best experience possible.
What is next for CONNR?
Lots of music. In addition to my solo material and production for other artists, I also have a brand new band, launching in 2021, which will likely be my main focus this coming year. Very excited about everything!!
CONNR Online: