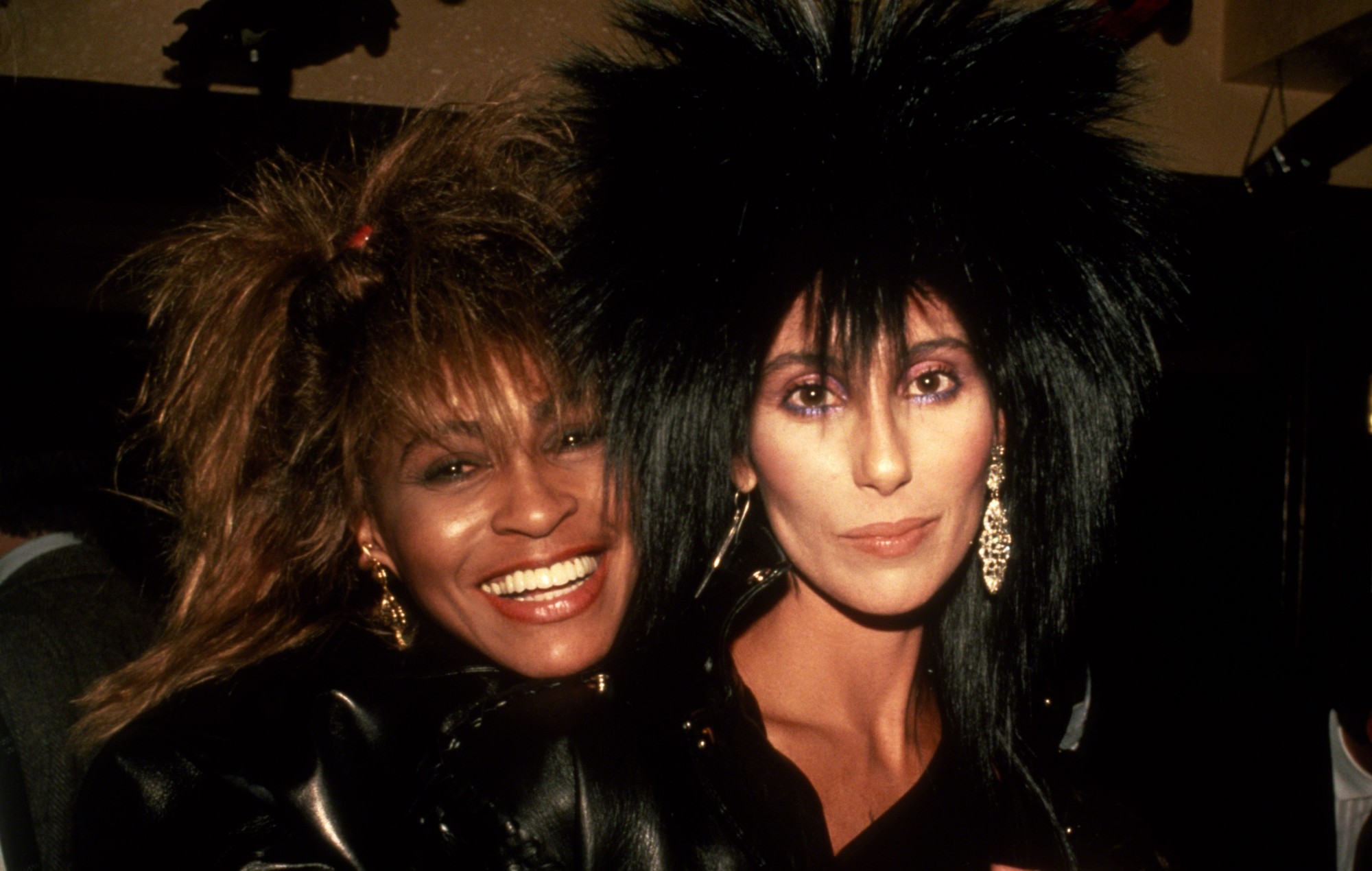 Cher has revealed that she visited Tina Turner before her death earlier this week.
Speaking to MSNBC, Cher recalled spending time with the late Turner prior to her passing, starting off by saying: "I know that everyone is very sad, but the truth is… she fought this sickness for such a long time and she was so strong as you think she would be. But I know towards the end, she told me once, she said, 'I'm really ready. I just don't want to put up with this anymore.'"
"I started going to visit her because I thought, 'I need to put this time into our friendship so she knows that we haven't forgotten her,'" Cher said.
[embed]https://youtube.com/watch?v=-lVLv8hXWiE&feature=oembed[/embed]
"She was really happy. Like the first time I went, she was laying on this little chaise that she looks out on the lake with. She said 'I can't spend too much time' and five hours later, we were laughing like crazy'".
"She was having a good time in spite of the fact that she was really sick and not wanting people to know about it, but she had her dialysis machine in her house and so that's how she was doing it," Cher recalled.
"She's one of the great artists in our generation," Cher told MSNBC. "There was no other person like her. There was no other person who could even come close to who she was."
Cher continued, "As a woman, she gave you lots of strength. And I'm sure she's encouraged so many young people, but she gave me lots of strength sometimes, and I gave her lots of strength, too. I think we were perfect friends for each other, truthfully."
"She was such a force. Honestly, I think she just hit everything head-on," she added. "She wasn't about to stop. She might not have won every battle, but she fought every war. She was there fighting for all the things she believed in."
Cher also recalled getting close to Turner when Turner was still in a relationship with Ike, saying: "It was very strange to see her with Ike and to see her afterwards. I was so thrilled. You could just see her being able to take a big breath. Her new life was like a big, fresh breath."
Turner died earlier this week at the age of 83 following a long illness, her spokesperson said.
Since the news of Turner's death, Beyoncé penned a touching tribute as fans revisited their duet, while Coldplay covered Turner's 'Proud Mary' in tribute at their Barcelona show yesterday. Fans have also been revisiting footage of Turner's final performance on her farewell tour, which wrapped up May 5, 2009, at the Sheffield Arena.
The post Cher reflects on spending time with Tina Turner before her death: "She was really happy" appeared first on NME.