Candyland – the bass droppers from sunny California graced the airwaves almost a year ago with "Breathless" featuring the vocals of Michelle Quezada. Hot off the press from their label Sweet Shop Records, "Breathless" got a breath of fresh air with a killer remix pack with the likes of Far Too Loud, Synchronice and The Kingdumb!
First, the big-room sound of Synchronice:
Now that's some serious uplifting! You can always count on California's Synchronice to get everybody jumping with their high-energy brand of (some call it) "progressive" house. Masterfully laid out vocal sampling really add the finishing touch.
Now turn up the heat with The Kingdumb:

Starting off with a tasteful slow pace and moombah (reggaeton) rhythm, The 
Kingdumb masterfully sets the scene for a demolition drop! Like a hell-bound bulldozer, the drop clunks along with a playful mix of heavy growls, moombah stabs and hard-hitting drum kits. As they so eloquently put in their Soundcloud profile, "Our only dreams in life are to create awesome music, and to hunt bears with rocket launchers from space." IMO – Heavy As Fak.
The moment I've been waiting for – Far Too Loud:

It shouldn't come as a surprise that I'm a major FTL fanboy (I'm ok with that). First premiering in the No Tomorrow mix #13 a couple months ago, Far Too Loud's remix of "Breathless" has that deep-ish bass house sound coupled with obivously electro-based engineering to make a decidedly smashing hit! It seems FTL is consciously or not following in Knife Party's footsteps, going from dub/d'n'b/electro to festival/electro. According to trends, this seems like a wise move but are they sacrificing too much? I'm definitely one of their fans from those days and I can't help but feel like they're missing something recently. But I digress…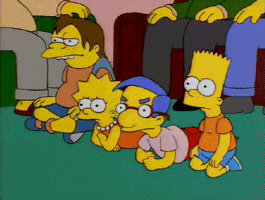 All in all, "Breathless" is a catchy hit and the remix pack that followed delivers a 360 degree view of the different personalities it could take. Not featured in this article are some killer mixes by Victor Niglio & Amenzo, The Regulators and Kaj Melsen.
For all things Sweet Shop, check out Soundcloud, Facebook and their homepage!