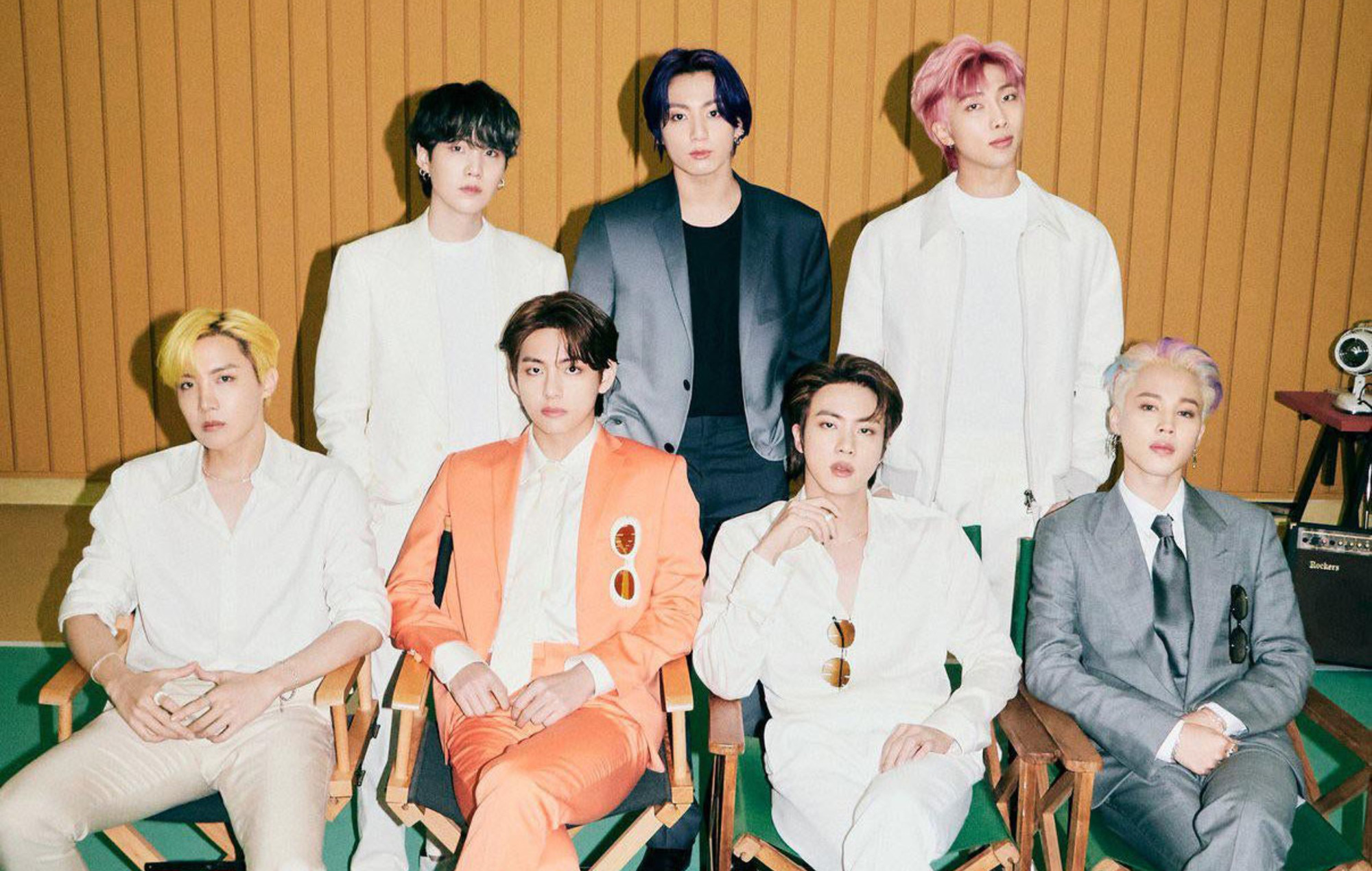 Three members of K-pop boyband BTS have shared touching messages to fans on the group's 10th anniversary.
Today (June 13), on the 10th anniversary of BTS' debut, members RM, J-hope and Jimin published messages to fans where they looked back on how far the boyband has come and their thoughts on the group's longevity.
RM shared his handwritten letter though Instagram, where he thanked ARMY, the name of BTS' fandom, and touched on his growth throughout the years. "There were countless ups and downs. There were many dawns that I don't even remember. I'm a different person at 30," he wrote, as translated by Koreaboo.
"There were plenty of wind, and rain, and love. Perhaps, we have built our own world, one that no one can understand," RM added. "Thanks to ARMY and the many people who have helped us, we were able to experience something special, that we won't be able to experience again."
Over on Weverse, Jimin spoke about how he actually thinks "nothing much has changed" in his 10 years as a K-pop idol. "I'm an adult too now. Although I still feel similar to when I was 19 on the inside," he added, per Koreaboo.
"I've told this to ARMY a few times, it's not something just anyone can do, to be able to unconditionally give your love, support, and strength to someone. That is why we very much are aware, just how happy of people we are," Jimin continued.
Meanwhile, member J-hope, who's currently in the military, surprised fans with a pre-written: "To comfort all of you going through this Hobi-less time, I will send my greetings through letters on special days like this."
"I always spent this day with you, but now having to spend 613 without a couple of people, I feel a little bit worried and lonely deep down," J-hope added, per Koreaboo. "Like we always did, let's remember this moment today and remind ourselves of the memories we've had all this time and spend it happily."
The letters from RM, Jimin and J-hope come amid the boyband's 2023 BTS Festa celebrations. Last week, as part of the celebration, the group also released a new single called 'Take Two'.
The post BTS share thoughts on 10th anniversary: "We have built our own world" appeared first on NME.