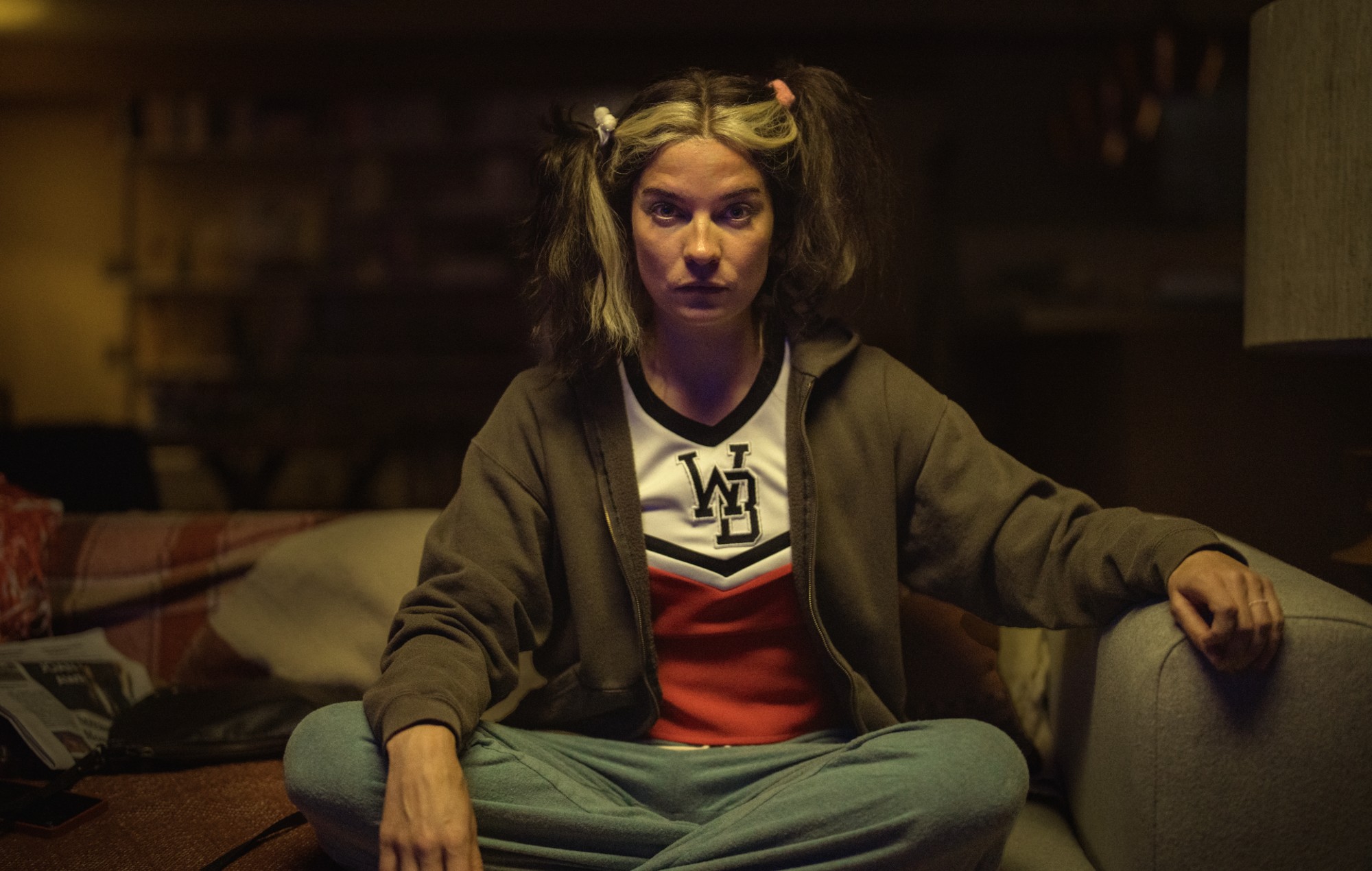 Netflix has launched a website for a fictional streaming service featured in an episode of Black Mirror.
In season six's episode, Joan Is Awful, Joan (Annie Murphy) discovers her life has been turned into a TV series where she's played by Salma Hayek. The show within the episode, also titled Joan Is Awful, is released on a streaming service named Streamberry, which shares many similarities with Netflix including the "tudum" sound.
On Tuesday (June 20), Netflix UK and Ireland changed its Twitter handle to Streamberry UK and Ireland. The usual 'N' logo was also replaced with an 'S' for Streamberry, with a new bio that reads: "Sweet streams."
Welcome to Streamberry. #NewProfilePic

— Streamberry UK & Ireland (@NetflixUK) June 20, 2023
Join the Streamberry family today! #YouAreAwful https://t.co/AKX5HHhJR3

— Streamberry UK & Ireland (@NetflixUK) June 20, 2023
A website was also launched for the fake service, which emulates the Netflix homepage and allows users to upload a photo of themselves to become the star of their own Is Awful series.
A bunch of fake shows are also featured on the website which reference past Black Mirror episodes, including USS Callister from season four and Selling San Junipero, a mash-up between season three's episode San Junipero and Netflix's Selling Sunset.
Black Mirror's sixth season is described as "the most unpredictable, unclassifiable and unexpected yet". All five episodes were released on June 15.
Other cast members across the season include Aaron Paul, Josh Hartnett, Zazie Beetz, Ben Barnes, Clara Rugaard, Daniel Portman, Danny Ramirez and Kate Mara.
Black Mirror is available to stream on Netflix.
The post 'Black Mirror' Netflix parody Streamberry now has its own website appeared first on NME.