Great news for electronic dance music fans around the world – the highly anticipated new single from Delaware's mainstay DJ and Producer, ALWZ SNNY, drops today April 13th 2023, and it's an absolute banger!  

ALWZ SNNY who is known for his innovative soundscapes and cutting-edge beats, has teamed up with hip hop duo, Regis Marcellus, to deliver a fresh new release that is sure to take the world of EDM by storm. Drawing on ALWZ SNNY's unique music production talent of bending genres, from the golden era of progressive house and trance, to modern future bass music, this track falls right in line with the rest of his tracks that push an happy and upbeat narrative that the world needs as it adds a new face of dance music.
Fans can expect to hear some serious heat on this release, with soaring synths, pounding drums and the irresistibly catchy melody at the core of the track. The frenetic energy of the lead, to the deep emotional lyrics with versus that set you up for a festival head banging drop.  
Speaking about the new single, ALWZ SNNY was effusive in their praise, "Regis Marcellus have been huge supporters of my vision with SNNY from day one."
"Through that support, our friendship has tremendously grown and I love their sound! I cannot wait to see them on festival stages around the world. This is really just the beginning of what we plan to do!"
So rise and shine and get ready to dance – 'Take Me Away' is official out today, and it already has brought epic moments on the dance floor!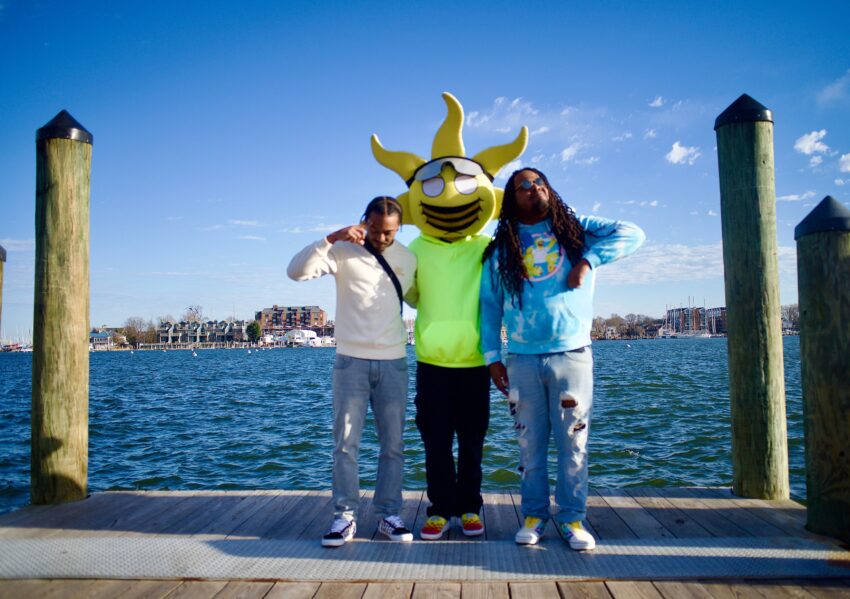 'Take Me Away' follows ALWZ SNNY's noteworthy collaborations with Sincerely Collins, known for his massive release, 'Light Work' and Marquette King with their summer tune, ''SNNYLAND'.
Equipped with an archive of peak time releases such as a remix of RL Grime's 'UCLA' and festival anthem 'Fairytale', ALWZ SNNY is steadily building a strong track record as a trusted producer and "go-time" DJ.
ALWZ SNNY Online:
Facebook | YouTube | Soundcloud | Facebook | ALWZ SNNY online | Spotify
The post ALWZ SNNY and Regis Marcellus Release Electric, Hip-Hop Single 'Take Me Away' appeared first on EDM | Electronic Music | EDM Music | EDM Festivals | EDM Events.