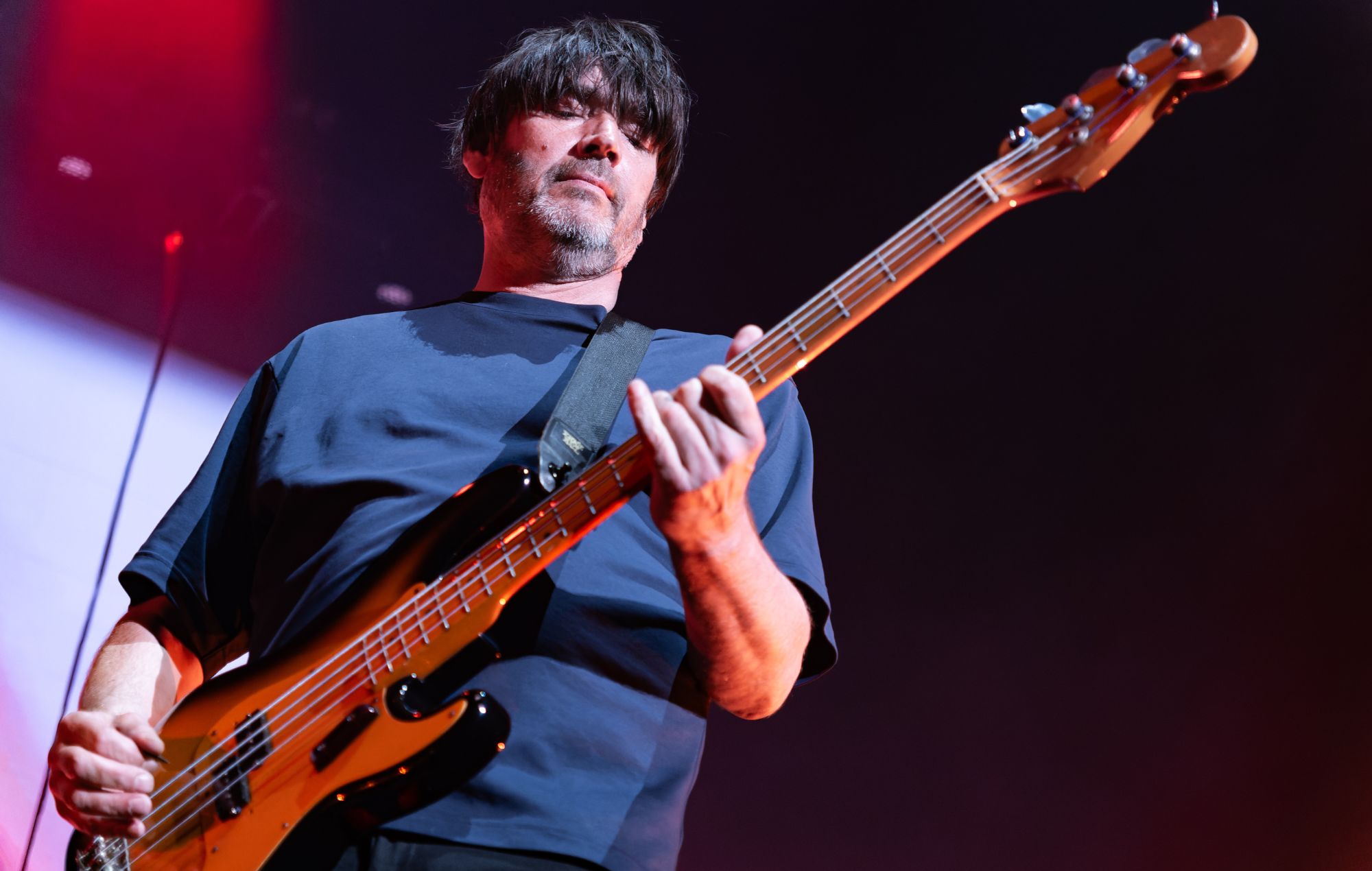 Bassist Alex James has claimed that he found returning to Blur a lot more "relaxing" than parenting.
In recent weeks, the 54-year-old musician has played countless shows across the UK and Europe – including two mammoth dates at Wembley Stadium – and released his ninth studio album with Blur, 'The Ballad Of Darren'.
However, according to a recent interview, the process of being back in the band is more manageable and laid-back than that of being a full-time parent.
Appearing on the Parenting Hell podcast, he reflected on one of his previous quotes, where he claimed to have once spent "a million pounds on drugs and booze" while in the band, before going on to become a cheesemaker on his Cotswolds farm.
"I kind of made it up and everyone believed it. But that is coming back to haunt me now," he began.
"Playing the bass in a rock band is the easiest thing, compared to parenting," he added. "It actually is relaxing going back into that Blur bubble."
He also explained how his five children now have a more "rock 'n' roll" lifestyle than he does, and sometimes finds it "terrifying" how immense some of their parties can be: "I think 16th birthdays are the worst of them all, all the years of rock 'n' roll, nothing can hold a candle to those parties when you're like 16… rock 'n' roll had nothing on that actually."
"​​At 16, you're in the speedboat and you want to know how fast it goes, and by the time you're 18 you've kind of worked out where your limits are a little bit," he added. "I always try and get them to have their 16th birthdays at [his farm's annual event] Feastival so that the liabilities are not mine! It's terrifying, it is really terrifying."
The Britpop bassist also spoke about the difference between his life on the road with Blur and his home life during an interview with Red Magazine (via Virgin Radio). "The last time I went away, I dropped the kids at school and flew to Mexico City, where there were thousands of people waiting for us at the airport and hotel… When we got to the venue –a stadium – it was huge," he explained.
"But afterwards, you get home and you have to wash up and the kids are like, 'Dad, stop being a wanker.'"
The band's latest LP, 'The Ballad Of Darren' arrived on Friday (July 21) and received a four-star review from NME. "There's always a sense of unfinished business with Blur; they've never officially split, but each time they re-emerge it's as if we're rekindling a long-estranged affair. Two albums in 20 years since 2003's 'Think Tank' – 'The Ballad of Darren' and 2015's 'The Magic Whip' – would suggest they feel the same," it read.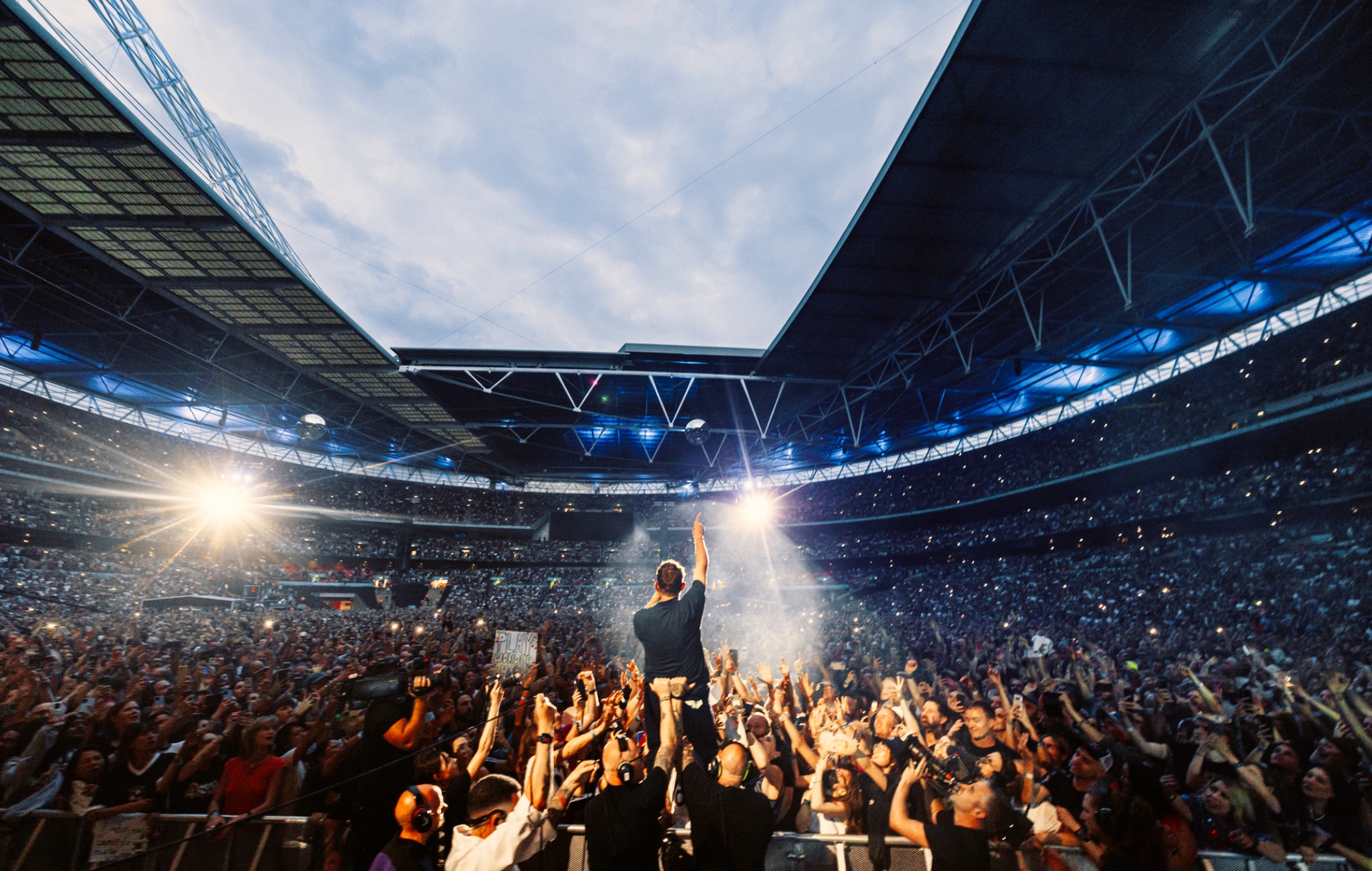 "On 'The Ballad…' the band are muted and contemplative; there are moments of sheer heartbreak in these songs," it adds. "Beyond the doom, there's something resolute and life-affirming in the way this record plays out; you sense the whole momentum of the band moving as a unit, not just pieced together in separate takes like in 'The Magic Whip'."
Additionally, as well as performing two back-to-back nights at Wembley Stadium, the band also played an intimate BBC Radio Theatre show, which saw them debut new song 'Barbaric' and air classics for their 300-strong crowd.
Up next, the indie veterans will be performing 'The Ballad Of Darren' in full at a special livestreamed gig at London's Eventim Apollo in Hammersmith tomorrow (July 25), before a run of European festival dates and appearances in Asia and South America. Visit here for tickets and more information.
The post Alex James says going back to Blur was more "relaxing" than parenting appeared first on NME.