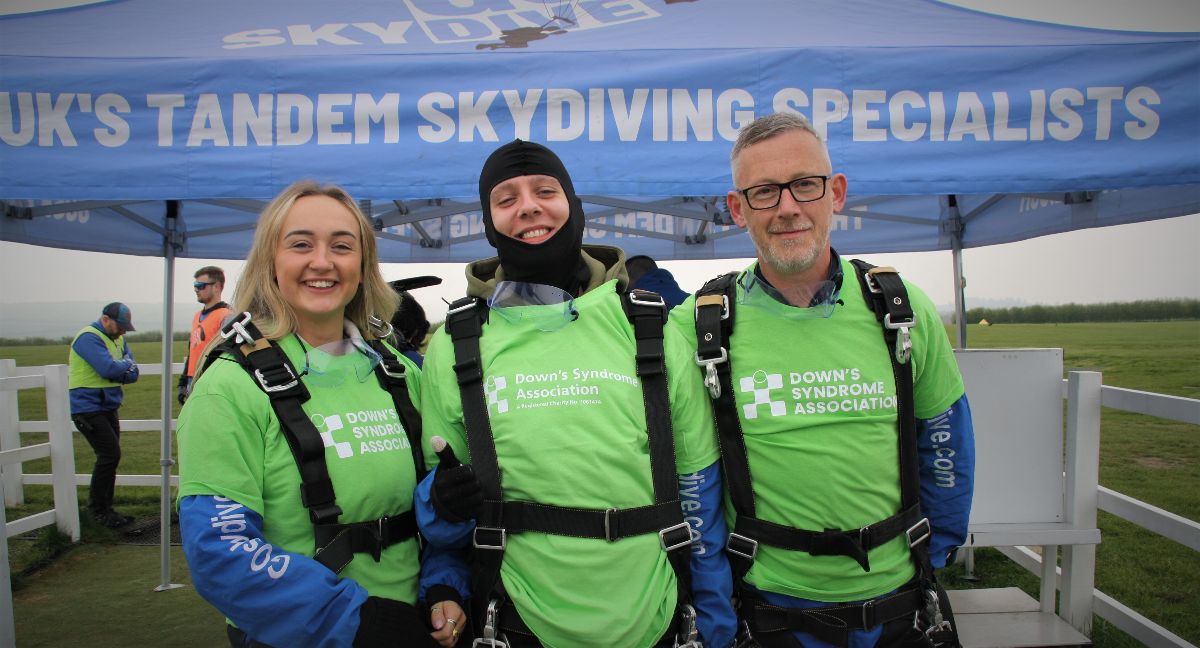 Aitch completed a 15,000 foot skydive yesterday (April 22) to celebrate World Down's Syndrome Day and Down's Syndrome Awareness Week.
He was joined by his dad and his manager for the jump, which had been postponed from March 25 due to bad weather.
The rapper became an ambassador for the Down's Syndrome Association last year after making a generous donation from the budget of his music video for his Ed Sheeran collaboration 'My G'. The song was dedicated to his 13-year-old sister Gracie, affectionately known as 'G', who has Down's syndrome.
Speaking to BBC Newsbeat afterwards, he said that the dive was "a million times worth it" and he enjoyed it so much that he wanted to "shoot a video in the air".
"I think it's important just because even when my sister was born, I didn't even know what Down's syndrome was if I'm honest with you," he explained when asked why raising awareness of the condition was important to him. "I feel like people are quite funny about certain things, especially when it comes to having kids and finding out they've got disabilities – or even just people with disabilities not getting the same opportunity as everyone else."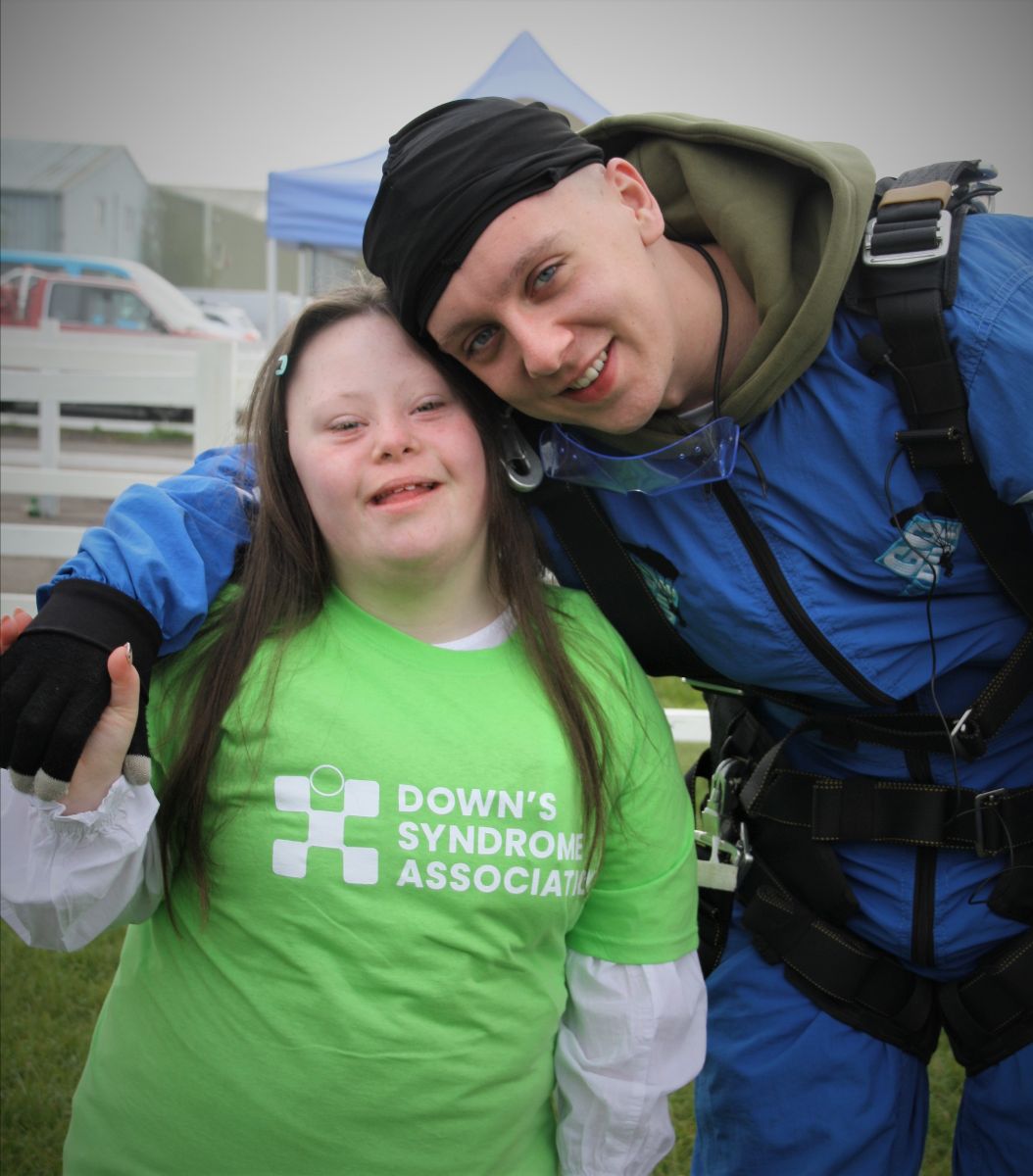 Aitch also said that he wants to raise awareness "that it's not out of this world to have a family member or child with Down's syndrome, it doesn't mean that anything's any worse or anything like that. If anything, it's a little bit better."
He then revealed that his favourite thing about his relationship with Gracie is he has "the most genuine conversations with her over anyone else."
Elsewhere, Aitch told NME back in February that "there's definitely going to be a lot of music" this year after his debut album 'Close To Home' came out in August 2022.
"I've been in the studio a couple of times since the album, but I have literally been touring since my album dropped," he told NME. "I've not even been in England much, but yeah, mentally I'm working on it".
The post Aitch completes skydive for World Down's Syndrome Day appeared first on NME.