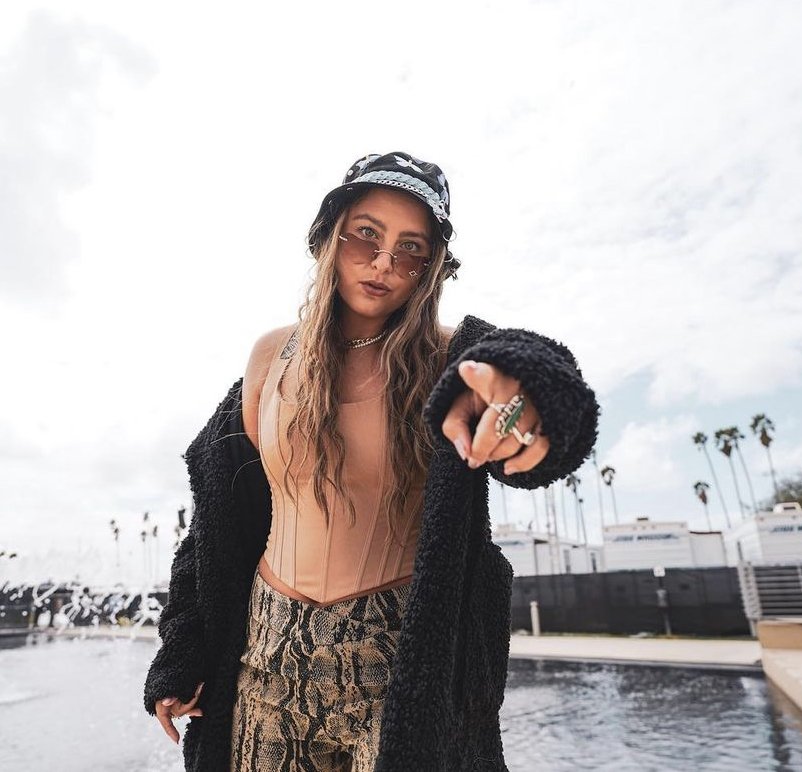 Pack a fist full of sunshine, download the Lightning in a Bottle 2023 (LIB) App, review the set times and consider making some sort of plan on which sets you would like to catch, because next Wednesday – Monday marks the 20th Anniversary of LIB presented by the DoLab.
Really whichever way you turn there will be a set to remember, especially as bigger names on the lineup consist of Tales of Us, Purple Disco Machine, ZHU, Ben Böhmer (Live), Diplo, Beats Antique, Liquid Stranger, Blond:ish and REZZ.  Today our photographer who will be on site, Greyson Thomas, and team point out just 10 standout artists who keep the lightning in the bottle electric, but the list goes on.
It will be truly exciting to see how all the artists on the lineup bring it in this environment on Buena Vista Lake. Enjoy getting to know more about our selection (in order of appearance).
Mary Droppinz – Thursday 3:00 – 4:30 PM – Woogie Stage
Mary Droppinz brings her captivating tunes and energetic performance to Lightning in a Bottle and you won't want to miss it. She incorporates genre after genre of music during her set giving the crowd a taste of everything while her timing and energy does the rest.
She blends these genres together so well that you get lost in the music. Her ability to transform the crowd into a single grooving body will make her set one to be at.
Nala – Thursday 4:30 – 6:00 PM – Woogie Stage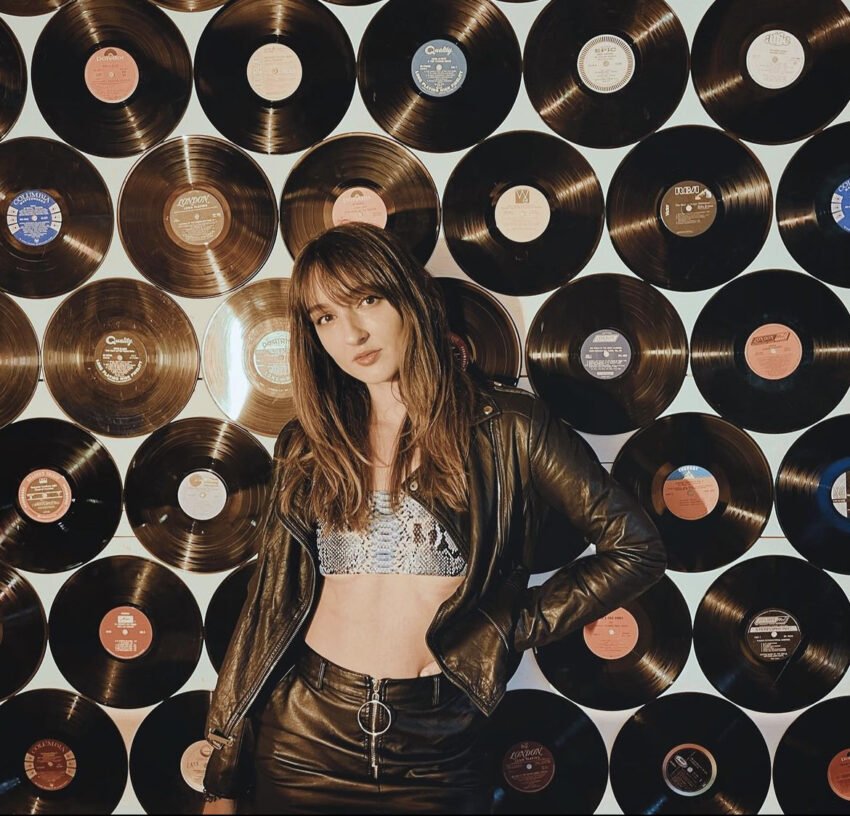 One of Dirtybird's most diverse artist, Nala has developed her distinct sound using deep bass-lines and melodies that creates an amazing dance atmosphere. Travel across the BPM spectrum with her and get a taste of her unique style. With Intricate percussion and driving beats she folds it all into perfect harmonies, transitions, and energy.  Don't overlook this one.
LP Giobbi – Thursday 6:00 – 8:00 PM – Woogie Stage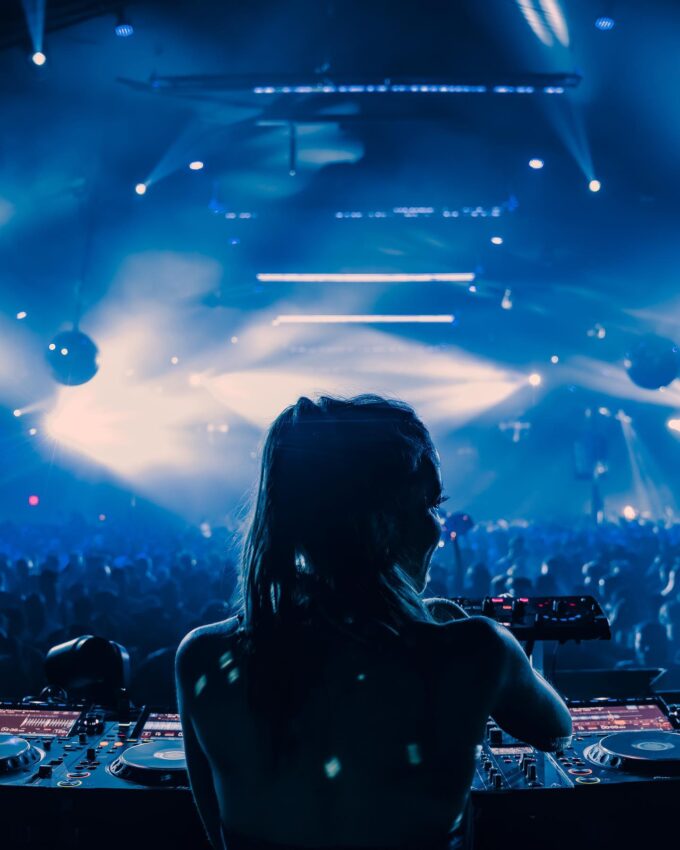 All eyes are on LP Giobbi, quite literally as her name scraps the sky in downtown LA with a massive Billboard by Spotify for her new album, Light Places, that we truly can't get enough of.  Give LP's 'Forever And A Day' a listen and see that will lure you to her set as well.
Josh Kwon – Friday 4:00 – 5:30 PM The Junkyard Stage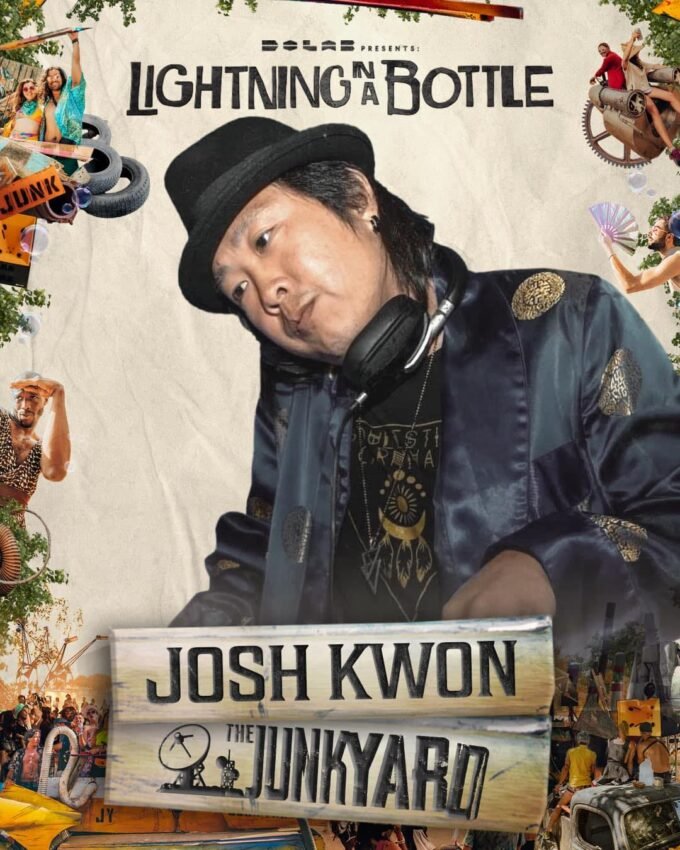 One artist making his Lightning in a Bottle debut is Josh Kwon, a man who has grown a name for himself with unforgettable sunrise sets as a resident DJ for Soulestial Carnival and performing at festivals such as Leyenda Eterna (Mexico), Love Long Beach, Teleport Art Car Festival, Off the Grid Festival and The Gathering.
With a mantra of "giving you the gift of maximum uplift" you can look forward to a healing selection of techno and house that slaps.
Random Rab – Friday 7:05 – 8:20 PM – Thunder Stage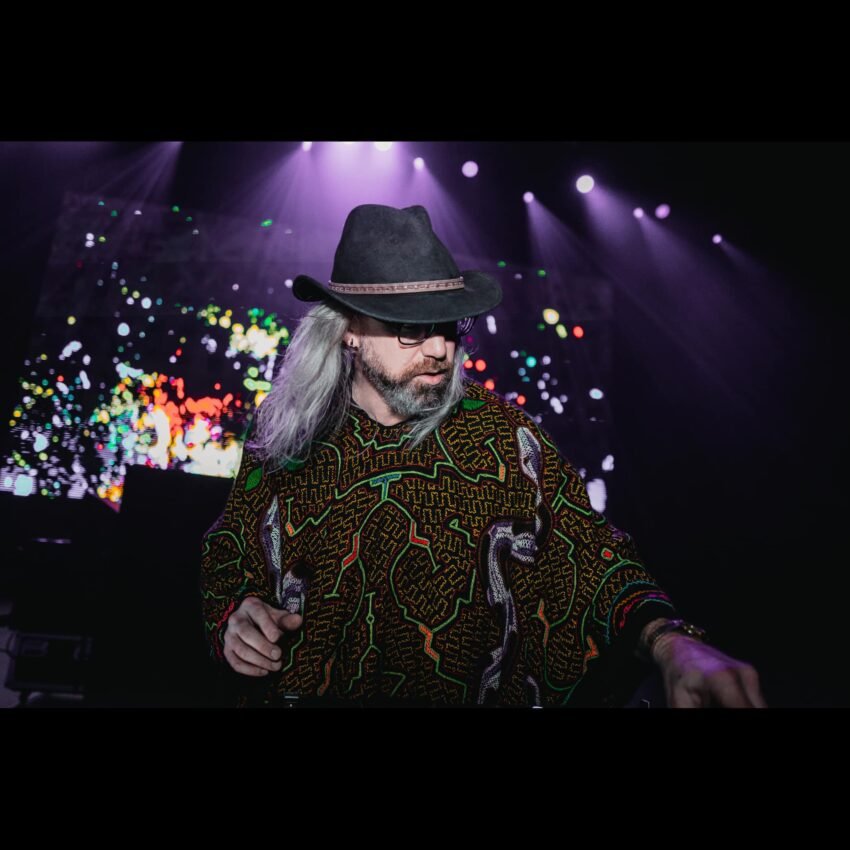 A true staple artists of electronic music, particularly for the LIB lineup, Random Rab will be holding down the Thunder Stage with waves of love bass that you should not miss. We are in luck, today Random Rab released 'This Way' featuring Souleye, the first track available off his forthcoming album, On Magnificence.
Rab shares, "Selecting the first single to share from my new album, On Magnificence, was no easy task. But after careful consideration, I knew that This Way deserved to be the chosen emissary. While most of the songs on the album exude a chill, melodic vibe, This Way stands out as an absolute banger. His masterful ability to compose intelligent lyrics and deliver them with a mesmerizing flow is truly unparalleled. I'm grateful to have collaborated with such a talented artist, and I know you'll be as mesmerized by his performance as I am.
Oh, and let's not forget about the breathtaking artwork! The immensely talented Android Jones has once again created a visual masterpiece, this time offering an astonishing variation of the album cover."
Josh Teed – Friday 8:00-9:00 PM – The Stacks Stage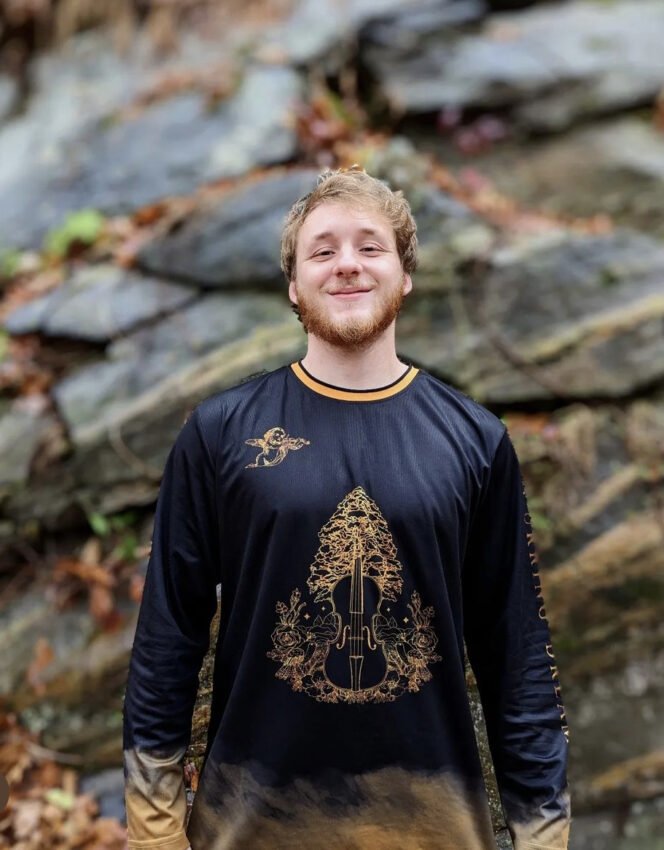 Josh Teed from Gravitas Recordings is one of the most unique acts out there. With his violin and his creativity he creates the most peaceful yet heavy sets. Mixing crisp bass, strings, and melodies along with experimental sounds he is on pace to have one of the most exciting and creative sets of the weekend.  This is a sonic journey you won't want to miss.
Layla Benitez – Saturday 3:45 – 5:30 PM – Woogie Stage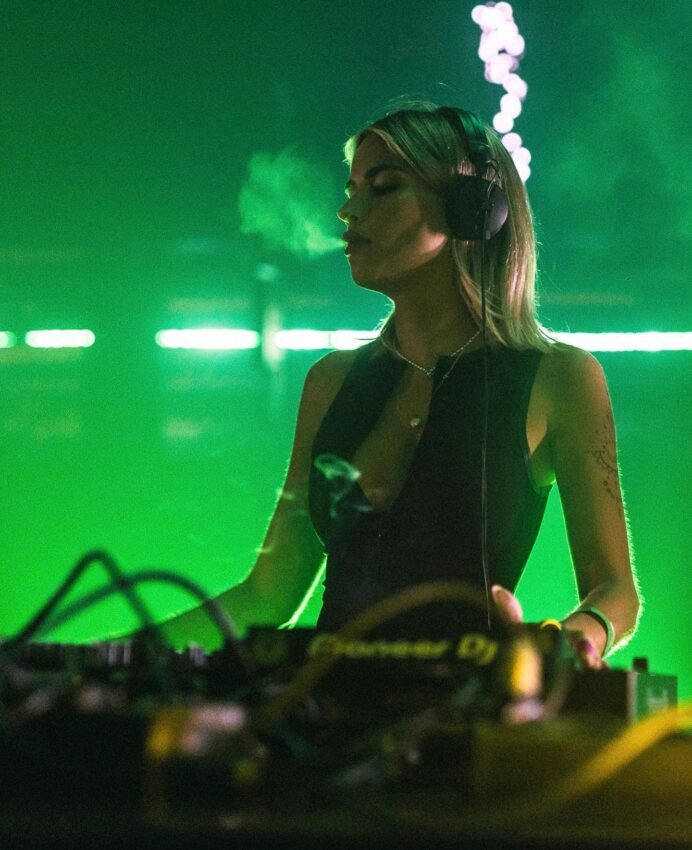 After initially landing on our radar through Deep Root Records' yacht parties alongside the Statue of Liberty in 2020, Layla Benitez is recently coming off one of her biggest run of performances yet, from Ultra Miami and Skyline LA to Afterlife Medellín and now Lightning in a Bottle.
The blooming talent knows how to connect with the crowd, delivering a selection at the forefront of dance music.
Wreckno – Saturday 6:55 – 8 PM – Thunder Stage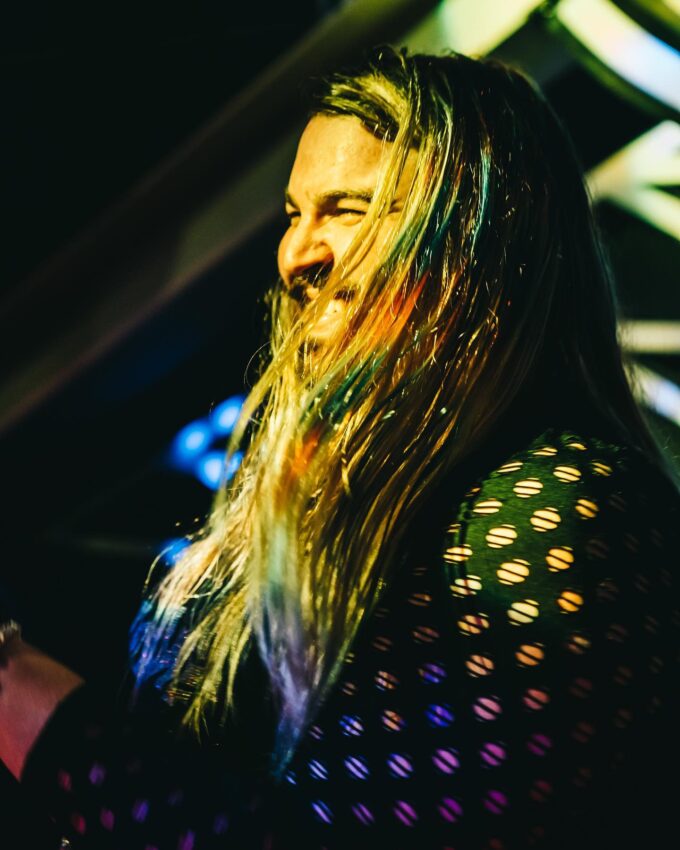 From the tranquil hamlets of Michigan to the lofty echelons of electronic music, Wreckno, a 27-year-old maestro of rhythm and beats, has emerged as one of the industry's most brilliant luminaries. As a queer rapper, producer, and DJ, he ventures into the perilous domain of Bass Music/EDM, carving out a haven for the LGBTQ+ community amidst the clamor.
With releases such as 'Fantasy' and 'Strange Thoughts' that shows diversity with high energy and unique atmospheres, Wreckno is a highly sought after set.
Cassian – Saturday 7:30 – 9:00 PM – Woogie Stage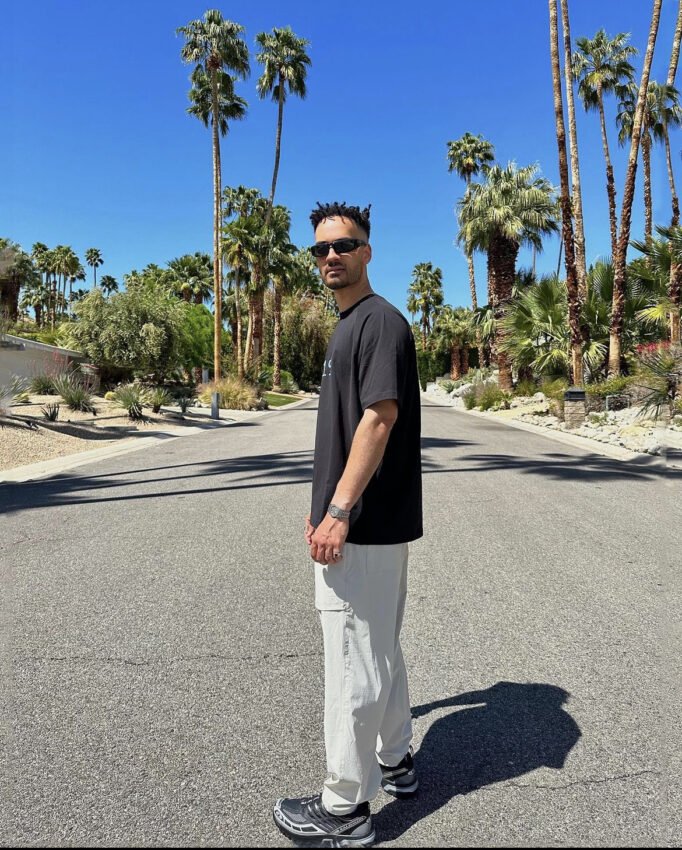 Coming all the way from down under is Cassian and he is a must see. Pairing house disco funk with infectious rhythms and baselines Cassian creates the perfect blend of old and new. He utilizes funky riffs, soulful vocals, and vibrant percussion that adds that extra layer of liveliness to his music.
Whether he plays deep and atmospheric house or upbeat disco esc tracks, his captivating sound will keep the crowd moving.
Marques Wyatt- Saturday 2:30 – 4:00 AM The Junkyard Stage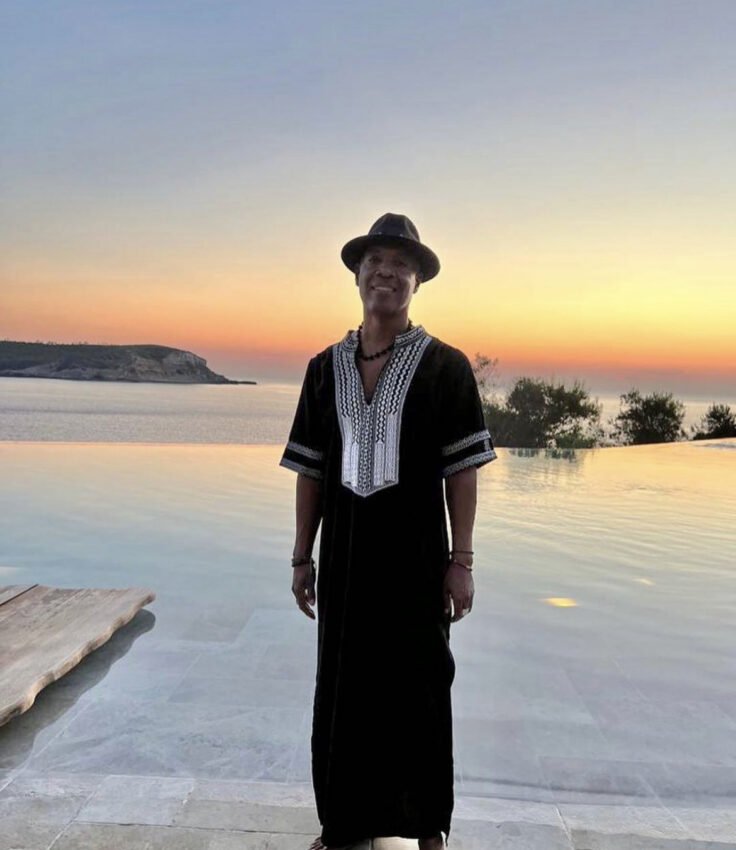 With a career spanning the last few decades Marques Wyatt is no stranger to creating a vibes and keeping your feet moving.  He places a huge emphasize on creating a spiritual and uplifting atmosphere throughout his production. Infusing soul into everything he does. Immerse yourself in his world and you won't forget it.
Tickets
are still available for 5-nights of dance music, having a ball and feeling the fresh air of humanity at Lightning in a Bottle 2023.  Check out the rest of the set times, because we know there is plenty more artists see and discover such as Abracadabra's new inductee,
Aura
.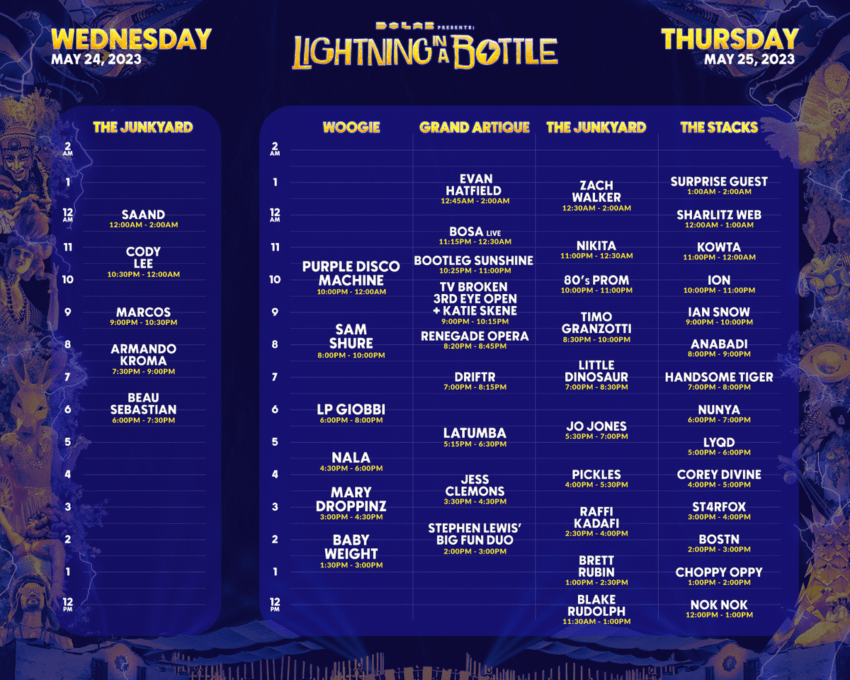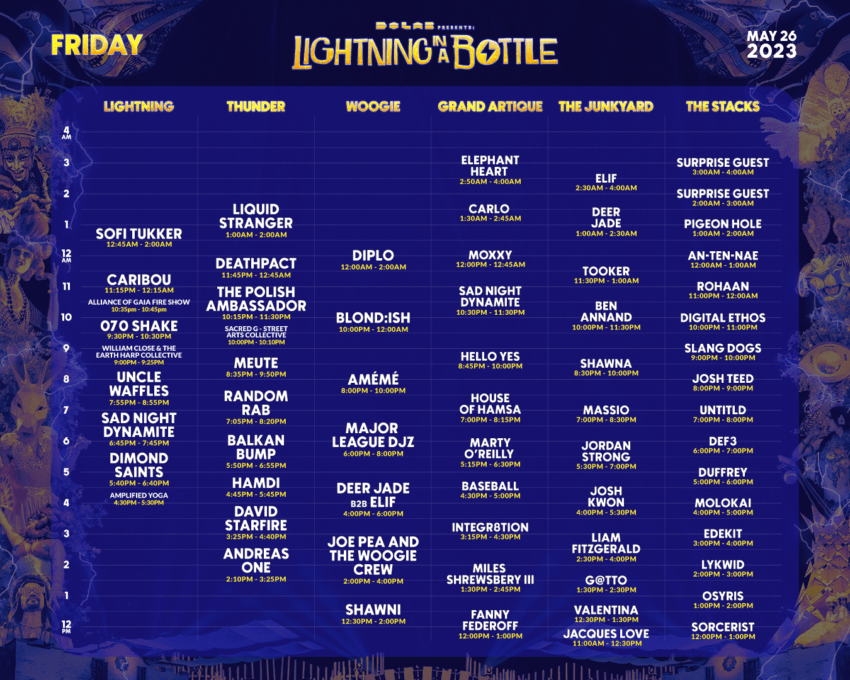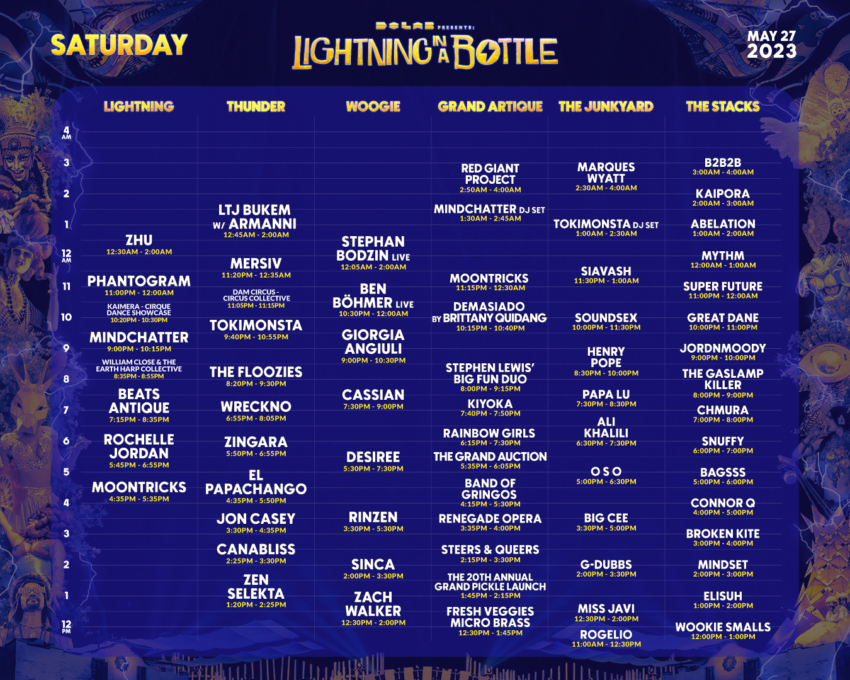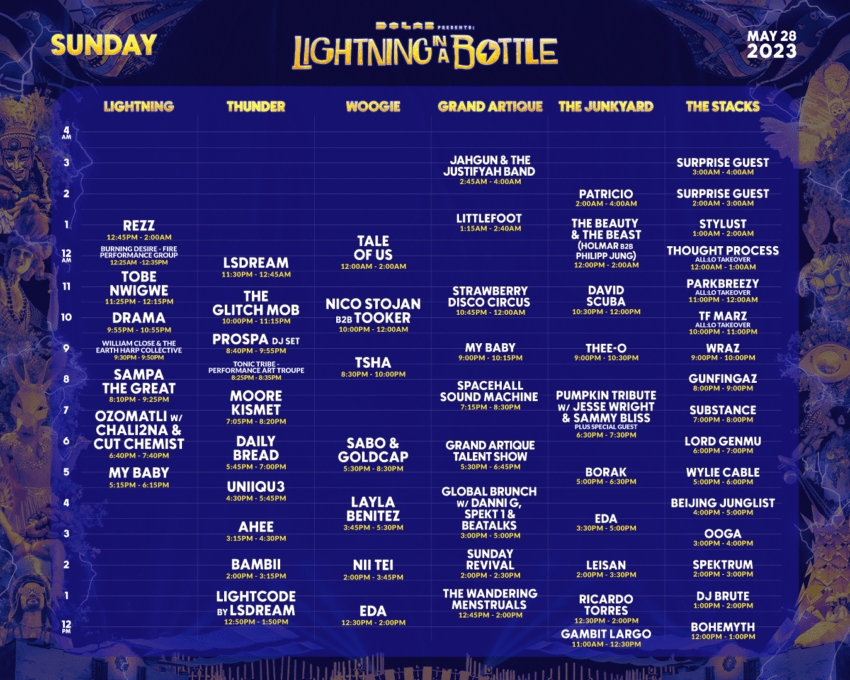 Lightning in a Bottle: 
Website | Instagram | Facebook 
The post 10 Standout Artists to Catch at Lightning in a Bottle 2023 appeared first on EDM | Electronic Music | EDM Music | EDM Festivals | EDM Events.