"Slather" becomes the first track available from BASSNECTAR'S highly anticipated EP, "Reflective Part Two". Just like that, we have a nice new track from two huge bass artists. This track features bass artist Digital Ethos which brings a huge switch up to this track.
Its unique effects and use "here we go" right before the drop makes it tough to not head bang to. With a monster bass line, which includes echoed samples vocals and unique sounds and horns, it sounds like "Reflective Part Two" will be a heavy dose new music!
and release a heavy hitting smash f the new EP "Reflective Part Two".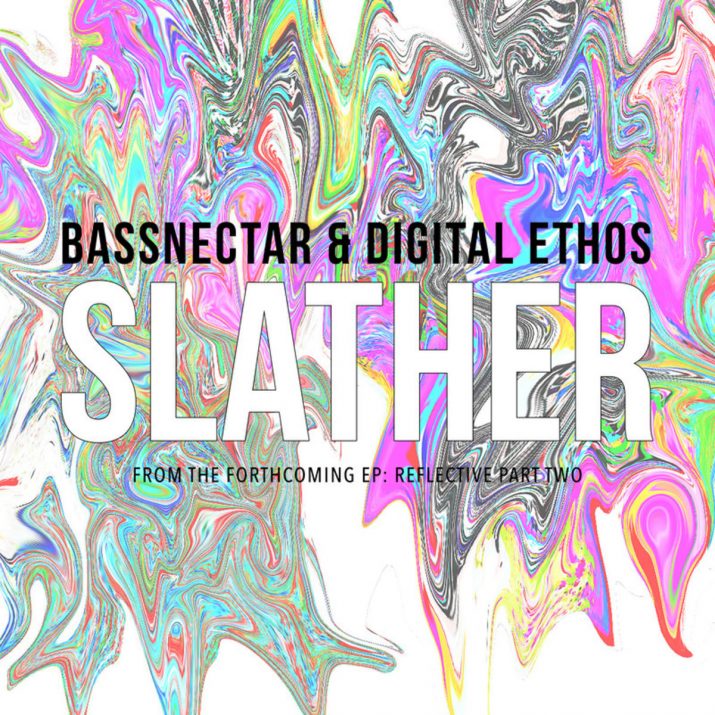 The release date for the new EP is scheduled to be December 1st.
Fans from all over have been waiting for BASSNECTAR'S second part "Reflective" to be released. Now, we all have a date to look forward to. December 1, 2017 is the planned drop for the rest the new EP.
Then, BASSNECTAR hits the road for a three day New Years Eve Celebration:  Texas for , Colorado for his yearly warm up, and Atlanta for his . Be sure to visit his website for more information and tickets – 
Watch the music video for "Slather" by BASSNECTAR and Digital Ethos:
Well there you have it, the new music video for the awesome new track! The track was released late evening yesterday, and with a nice sneaky surprise we also found this video on you tube around 3am this morning. enjoy this awesome new collab and be sure to give both the artist a follow on social media!
Follow Artists: